Summary: Are you considering a move as a senior associate? How can you make yourself more marketable to law firms? Follow these guidelines to rise above the competition.
As most attorneys know, associates are most marketable between their 3rd to 5th years of practice. As associates get more senior in experience, lateraling to another firm often becomes more difficult, especially when the candidate has no portable business. In recent years, given the declining market conditions, it's no longer enough to have an elite law firm pedigree, a strong substantive skill set and a lot of experience. Today, senior associates who are looking to make a lateral move need to work harder to set themselves apart from the competition.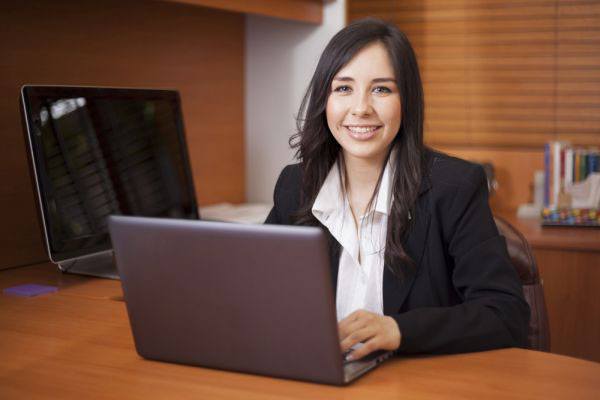 Now more than ever, clients are demanding cost efficiencies and lower billing rates. Clients simply won't pay senior associate billing rates when
junior and mid-level associates
can perform the same task at a friendlier price point. This means that clients, and in turn law firms, are generally only willing to invest in senior associates to the extent they bring something unique to the table. Below are examples of ways senior associates can make themselves more marketable to law firms:
Niche Practice Area or Sub-Specialty Expertise:
These days it's less common to see pure service level positions at a senior associate level, unless a firm has a unique reason for having ready-made business which needs to be serviced. For example, a firm with a large corporate practice may have a need for an ERISA or executive compensation attorney to handle the "deal support" aspects of its clients various mergers, acquisitions, restructurings, etc. Or they may need a tax attorney to provide guidance on the tax implications of structuring a deal a certain way. Similarly, many clients in the
IP sector seek legal advice
and regulatory counsel for various inventions and products, such as a new invention or new pharmaceutical drug. In almost all instances, such clients will require some sort of specialized knowledge or niche legal expertise.
Indeed, one of the best ways to create lateral opportunities at a senior level is to capitalize on sub-specialty or niche practice area expertise, and to develop that niche expertise early on. Oftentimes, candidates who have earned advanced or specialized degrees prior to attending law school will be more marketable throughout their
legal career
. Obvious examples include an IP attorney with an advanced technical degree, such as a Ph.D. in Electrical Engineering or a Masters in Chemical Engineering, or someone with an M.B.A. or a degree in finance or accounting. Candidates with such advanced or specialized degrees are generally in high demand, even as junior attorneys, and tend to stay marketable throughout their careers (to the extent they make use of such background in their legal careers).
Of course, not everyone comes to law practice with a specialized background. Indeed, most of us don't really know exactly what it is we want to do when we first start practicing law. But there is still ample opportunity for young attorneys to earn specialized practice area expertise which can ultimately make them indispensable to their firm while also making them very marketable throughout their careers. Once a candidate is well-established in a particular practice group, he/she should pay attention to market trends, changes in the regulatory or legal landscape and any gaps in their practice groups' capabilities. This includes being proactive about becoming the practice group expert on "hot button" issues or marketplace innovations. Great examples of niche practice areas from recent years include: solar power, crowd funding, cyber security, liquefied natural gas (LNGs), bitcoins, etc. Once attorneys develop a practice area interest, they should do everything they can to become educated on the subject matter, including reading and research, attending CLEs and related courses and offering to assist on any client matters where such specialized knowledge can be put to work. This is a great way to become indispensable to a firm while also making one more marketable to other potential employers.
Government Agency and In-house Experience:
Sometimes, candidates can make themselves more marketable to law firms by leaving the law firm sector for a period of time to further develop their skill set. This approach is generally most successful for candidates who first spend a few years in the law firm setting, as these candidates tend to have the training and familiarity with the law firm sector which can result in smoother re-integration into the law firm sector.
Attorneys can generally very successfully move from the government sector back to the law firm sector. Litigators often choose to go to the DOJ or SEC for a few years, while others accept positions as AUSA's. Many of these attorneys will have ample opportunity to return to the law firm sector, even at a senior level, because they typically accrue very substantive trial and/or investigations experience in such positions and often get to work on very high profile matters which appeal to law firms. Corporate and regulatory attorneys also have plenty of opportunities to transition to government agencies (e.g., FINRA, FERC, the Department of Treasury, etc.). In almost all instances these attorneys will be able to readily transition back to the law firm sector, so long as they are gaining substantive, high-level and
specialized experience in their government job
.
Going in-house
can sometimes hurt an attorney's chances of returning to the law firm sector (for example, if the company is not well known or the work is not substantive), but in other instances it can be a great benefit. For example, tax associates who start out in the law firm sector and then move to a Big 4 Accounting Firm or large corporation to further develop specialized experience will often be able to move back to the law firm sector with ease. Additionally, investment management or corporate attorneys who leave the firm life to join a hedge fund or a private equity shop will, in many instances, develop "in demand" skills and experience that will make them assets to law firms for many years to come. Of course, the longer someone stays away from the law firm sector, the harder it can be to make a case for returning, but a couple of years away from the firm environment can often provide long-term benefits to an attorney's law firm marketability.
Portable Business or Prospective Business:
Candidates with portable business who are looking to make a lateral move are also almost always asked to put together a business plan. These business plans are generally prepared for the purpose of summarizing practice area strengths, highlighting the attorney's billing and business origination history, presenting their likely portable clients, and identifying additional prospective new business the attorney may be able to bring to the new firm.
Many attorneys assume that business plans are only of value to those with substantial portable business. However, they can also be great marketing tools for candidates with small amounts of portable business and even those who only have potential (or prospective) business. Indeed, at many large firms, associates are asked to put together an internal business plan at around their 5th year of practice - essentially this document is intended to serve as an internal marketing piece highlighting what the attorney brings to the table.
Senior level candidates contemplating a lateral move should be thinking about a similar type of business plan - notwithstanding a lack of portable business. This is an excellent way to showcase any specialized or unique skills or expertise one might have and is a great way to politely brag about high-level contacts one might be able to introduce to the firm. It's also a useful way to highlight community involvement and professional affiliations which may also generate potential law firm business. Even if the business plan is never presented to firms, it gets candidates thinking about their unique skill sets and specialized areas of expertise, as well as the potential business they could bring to a new firm. It's also a helpful way for attorneys to prepare for interviews and to get comfortable advocating for oneself.
Class Year and Geographic Flexibility:
Finally, there are various additional things senior associates can do to become more marketable to law firms. For example, it is always a good idea to be flexible on entering class level. Not every firm is willing to think outside the box when it comes to associate class levels. Many firms, however, are willing to consider candidates who are within 2-3 years of the desired experience level if that candidate is willing to come in within the class range sought by the firm. There are obvious benefits to the firm if a candidate comes in at a reduced class level, such as a lower starting salary and a billing rate that will be easier for their clients to swallow. The candidate also stands to benefit from such an arrangement - not only because class year flexibility provides access to opportunities that might otherwise be foreclosed, but also because coming in at a reduced class level gives candidates more time to acclimate, allows them to get to know a broader set of partners and key players at the firm, and therefore gives the candidate a greater chance of progressing to partnership.
Senior associates looking to lateral to another firm
should also consider geographic flexibility. As candidates reach senior associate status, they generally become eligible for bar reciprocity in other states, which makes it easier to realistically consider a geographic move. Understandably, some candidates will be tied to a specific location for personal reasons, but many others have the flexibility to move for the right opportunity. Market trends are constantly shifting and vary from region to region. Oftentimes one practice area might be booming on the East Coast while there is almost no corresponding activity on the West Coast. Associates should pay attention to market conditions throughout the country and be ready to capitalize on opportunities in other parts of the country. It's a good idea to focus on cities/regions where one has close personal or professional ties, as firms will generally want to see some specific connection to their location.
Conclusion:
The above tips are not intended to be exhaustive, but should prove useful to any senior associate looking to make a lateral law firm move. Best of luck with the job search!