Business Plans Revealed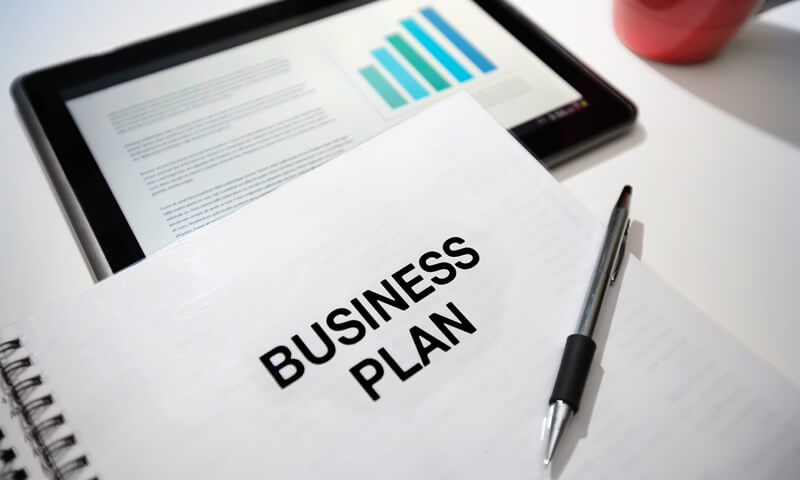 You would be surprised how many partners with major law firms do not have Business Plans and when they start looking into other law firm possibilities
, do not realize they need one. For some reason, the thought of putting together a "big-B" Business Plan is very scary to some attorneys. In actuality, the Business Plan is probably an easier document to draft than the resume because the information needed is pretty cut and dry. This article is designed to take the "scary" away, by giving you the elements necessary to put together a successful Business Plan.
Why is a Business Plan So Important?
On the partner level, the very direct answer to this question is that the Business Plan justifies the high-end salary you desire.
Partner salaries are certainly not lock-step and are many times determined by the business the partner originates. The numbers reflected in your Business Plan help firms effectively determine a ballpark base salary range. Of course, bonus structures and incentives vary from firm to firm, but the numbers in your plan give firms a good idea for the starting point. You also use the figures in your Business Plan to justify bringing over an associate, a team of attorneys, or requesting the firm to hire support staff for you.
While your resume describes your experience, your Business Plan describes your clients. When a firm is contemplating a new partner hire, one of the top considerations is if the attorney's current clients will have synergy with the new firm's practice. Can the firm support these clients? Do these clients have any conflicts with the work done by the firm or any of the firm's existing clients? These are extremely important issues and it's helpful for everyone (and a massive time-saver) to deal with these concerns on the front end of the process. The Business Plan is the tool that allows you to do this.
Keep in mind, a partner lateraling to a new firm is, essentially, the merger of two companies.
Breaking Down the Plan
Here are the elements that should be included in every effective Business Plan:
1.
A short overview or summary of your practice,
including the type of work you do for you clients. Remember, you do not have to repeat your resume or give a full length biography. Keep it short and to the point.
2.
Collected Billings.
Firms generally are interested in your collected billings for over the last three years. I think the most effective (and to the point) way of delivering this information is through a chart like this:  
| | | |
| --- | --- | --- |
| Year | Origination Credit | Actual Collections |
| 2010 | $312,399 | $308,011 |
| 2011 | $612,566 | $566,923 |
| 2012 | $829,917 | $764,233 |
| 2013 (through May only) | $544,821 | $401,200 |
You will also want to include your billing rate, and whether this rate is flexible with your clients.
3.
Projected collections for the next twelve months.
You've demonstrated your history of collections, but how much money should a
new firm
expect from you should you lateral? Remember, this is an
estimate
. I cannot emphasize this enough. Firms do not expect that you know down to the dollar regarding your collections. A projection is not a binding contract between you and your potential new firm. This is your best guestimate based on the knowledge of yourself and your clients.
4.
A list and description of your clients.
Describe your current clients, the type of work you do for them and your relationship with the clients. The last part is essential and can be overlooked. Firms want to know
WHY
these clients would be portable and your relationship with them is the key. If applicable, you'll also want to provide brief insights as to how the company plans to expand or grow over the next year or so.
5.
Marketing Strategy.
Firms will want to know your "company" growth plan. How do you plan to bring in new clients? You might want to discuss potential new clients and the inroads or contacts you have within specific companies. You will also highlight any legal affiliations, board positions, community involvement - anything that could lead to the generation of new business. You should include speaking engagements (past and potential future), authored articles and any relationships with publications.
Business Style
There is no "right" way to organize a Business Plan. I have several example Business Plans that I share with my candidates that are formatted differently. Use a template that works best for you and your business. Keep in mind what the firm is looking for and present the information in a clear and succinct way. Make this information easy to find through the use of negative space. Feel free to bold, italicize, and underline important information.
It's of utmost importance that you present an accurate description of your practice and your clients. Your business will be right for some firms and not right for others. It is much easier on everyone involved to determine the potential synergy or roadblocks up front.
Partners Aren't the Only Ones Who Should Be Putting Together Business Plans
As the market is still skewed toward the employer, now more than ever, associates need to find ways to differentiate themselves. I sent an inquiry out for a third-year
employment attorney
and received the following response from a law firm, "Does she have business?" ?!?!
Having a Business Plan as an associate, even if you have smaller clients, demonstrates to a firm that you have a strong sense of the business aspects of law and that you have the ability to entrust the confidence of client. If you do have your own set of clients, a Business Plan is great tool to show your good "sense."