Summary: Learn more about what it is like to be a Employment attorney in this article.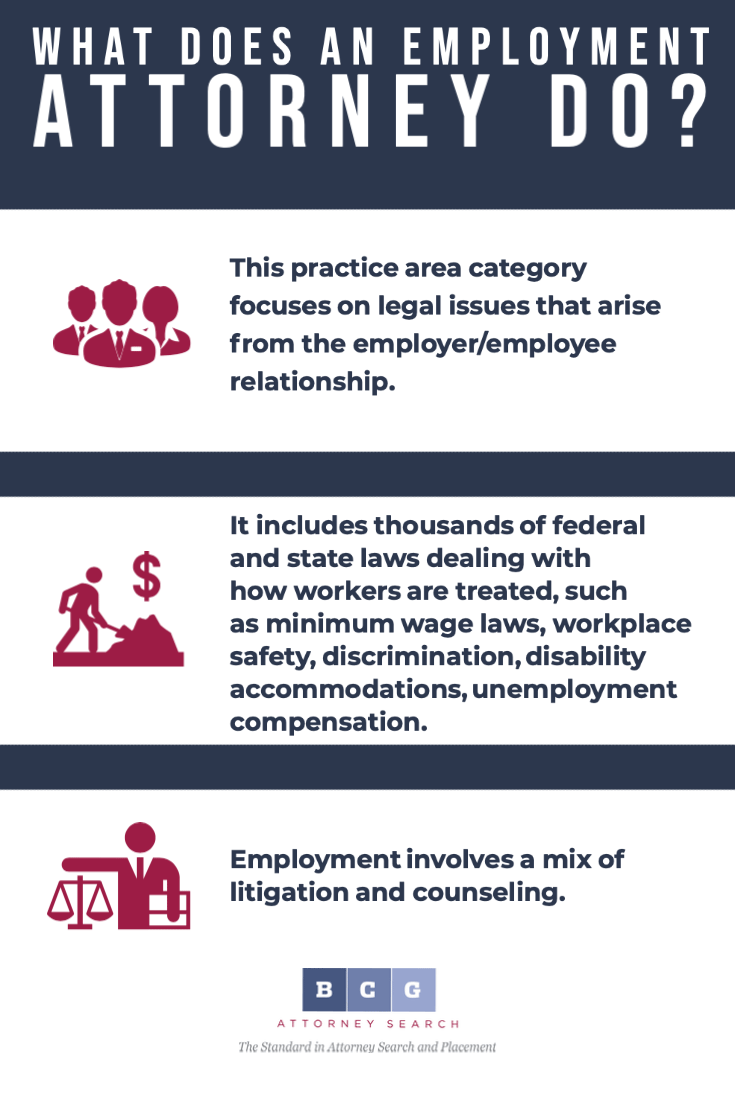 What Does an Employment Attorney Do?
Why Do Employment Attorneys Enjoy Their Jobs?
Because many cases involve defending employers against discrimination, there tend to be a lot of attorneys that have faced discrimination in this practice area.
Because the work is specialized, there is a healthy market for lateral attorneys in employment law.
What Are the Difficulties of Being an Employment Attorney?
This work is often quite emotional, and clients and others can become very upset.
The billing rates of most employment attorneys are much lower than other practice areas, and for that reason, the work is often not profitable for large law firms and this makes it difficult for attorneys to make partner.
Attorneys who do not enjoy litigation, emotions or conflict tend not to like this practice area very much.
How Easy Is It to Move Laterally as an Employment Attorney?
This is a strong practice area for lateral attorneys, and employment attorneys are generally in demand at all points in time.
One problem with this practice group, however, is that it tends to not be that profitable for most major law firms (except wage-hour class actions) because the billing rates that firms charge for this work tend to be lower (since much of it is routine and not complex).
This is a safe practice area for attorneys to be in and there are opportunities for strong employment attorneys at all points in time.
The one drawback is that the compensation attorneys make in this practice area tends to be lower.
See the current Employment job openings we are recruiting for here: 
Employment Attorney Jobs

Employment Case Studies