Many law firms have grown dramatically over the past few years. The challenge for any firm that has experienced fast growth is to be able to capitalize on the firm's new platform. The larger and more diverse and dispersed a firm becomes, the more attention must be focused on managing it. The reality is that growing a firm requires substantial investment in effective management to ensure the firm gets an acceptable return on its investment in growth.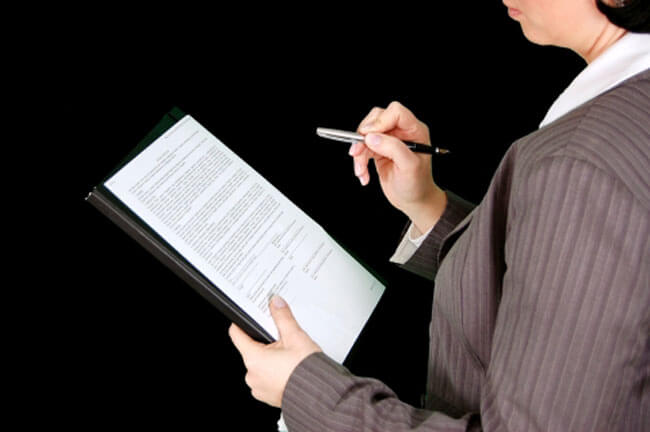 Law firms grow for many reasons: to enhance their services to clients, to increase critical mass in certain practice areas or offices, and to improve their position in the legal market. But all growth should be driven by a vision and supporting strategy that seeks to enhance the firm's competitive position. A strategy is not just about identifying core market segments and core practice areas (although these certainly form the foundation of the firm's vision), but is also about all the other aspects of the firm that must move together in order to achieve the vision.
There are three key management elements that need to be given more attention as firm's move to the next level in their evolution. They are: (1) effective leadership and appropriate management structure, (2) strong practice group management, and (3) establishment of an infrastructure that effectively supports the firm's business.
Effective leadership and appropriate management structure
As a firm grows, the management structure must evolve. Many in firm management fail to recognize that the time required to manage a growing and changing organization is very different from that needed to manage a static one. Firm management must spend significant time:
Developing and achieving the vision and
Aligning the firm's processes and policies to fit the firm's desired position,
Providing guidance to the practice group leaders,
Communicating with all lawyers, and
Maintaining a positive internal environment in the firm.
There is no one right shape for a firmwide management structure, although there are certainly some guiding principles that should drive this management structure. These include clarity regarding roles and responsibilities, an effective and efficient decision-making process and a central function to coordinate and direct the firm's activities. While it may seem counterintuitive, it is usually the case that as firms grow, the management group becomes smaller. The partners need to recognize that they can't be involved in every aspect of decision-making and that the management of a large firm must have the ability to make decisions.
Some very large firms have moved to a structure that includes a three- to five-person Executive Committee that is charged with the management of the firm (while members continue to maintain their practices). This Committee is assisted by a substantially larger (as large as 40 lawyers, usually partners) Policy Board that acts as a sounding board, but with little decision-making authority.
There is also a view that the firmwide management group should include the managing partner, the heads of the core practice groups and the key professional directors. This structure has the significant benefit of placing in one group the responsibility for making and implementing management decisions. While not many firms have adopted this model, this is where many will and should evolve.
Effective practice group management
Historically, law firms have had primarily a geographic orientation. For most firms, this is no longer the right approach for managing the firm. While there are various ways to segment the structure below the firmwide level, we have found that firms with a strong practice group management model are best able to take advantage of their increased size and scope. A firmwide practice group structure helps firms compete more effectively than when they are simply a collection of individual lawyers.
In order for practice group management to truly contribute to the firm's success, each practice group must have its own business plan that supports the firm's plan.
If each group achieves its business plan, then the firm as a whole will move towards its strategic targets.
Effective practice group management also enables a firm to improve practice group, and therefore firm, profitability, as well as attract work and clients consistent with the firm's strategy—for example, more work that is of high value to clients, less fee sensitive and appropriately leveraged.
It can enhance a sense of ownership in the firm by all professionals and staff, leading to improved morale and retention. In addition, it can give the firm better leverage of junior professionals through improved mentoring, training and development programmes, as well as accountability for how partners use your valuable talent resources. Client management activities will be enhanced, including cross-practice business development. And practice management can hasten the development of current and future leaders of the firm, thereby ensuring long-term stability.
Many firms have tried to achieve these goals by putting in place practice groups with little authority, or authority on paper only. In fact, some of the large US firms that were highly successful for years due to their strong, almost autocratic, firm leadership have found that even strong leadership at the firm level is not sufficient in today's competitive market. Without effective management at the practice level as well, large firms typically plateau in their profitability,
market position
and reputation, and then often begin to decline.
Strong practice group management means your firm has established firmwide (not office by office) practice groups, each with a practice group leader. Practice groups should also be narrowly focused (on substantive areas like employment, private equity or product liability or industry niches like securities or health care) and of manageable size, usually 15 to 50 professionals (though they can be larger in megafirms). The practice group leader must have significant input into the compensation of the members of his or her group.
Strong practice group management also means that the groups meet regularly, that there are group activities like development of new services, training sessions, business plans, knowledge management initiatives and more.
It means that lawyers feel a sense of commitment to, even ownership of, the group and act like group members, rather than functioning as autonomous lawyers under a firm or group umbrella.
Group members are expected to spend much of their non-billable or investment time working to achieve group goals
, not simply building their personal practice. In fact, if group members focus on their personal practices and do not contribute to (or worse, even undermine) group activities, they are often penalized in compensation.
Without a group structure like this and incentives to enhance group (not just individual or office) performance, most firms do not capitalize upon their growth—particularly not through large mergers or acquisitions.
On the other hand, with a group structure in place, you have the natural place to bring together the new people and the old to develop common goals and group business plans—including where and how to position the group, clients to target, referrals to attract, ideas for new services and more. This leads to successful integration in the case of mergers, acquisitions and lateral growth. Otherwise many firms never fully capitalize upon the expansion they have undertaken and are left with greater mass, without the benefits.
Infrastructure that supports the firm's business
As a firm increases in size, so the supporting infrastructure must also grow. A firm with highly skilled lawyers and an infrastructure aligned with the firm's strategy will outperform another firm with comparable legal talent but a weaker and potentially misaligned infrastructure.
Some large firms are being creative in their approaches to modernizing the firm's infrastructure. This can include professionalizing the key functions, such as marketing, human resources, and finance. For example, some firms have moved to a truly integrated human resources function that includes management and development of professional staff as well as administrative staff. The function moves away from becoming a secretarial management function and towards a true strategic human resource function.
Other firms have taken advantage of advances in technology to streamline processes, such as creating automated workflows supporting the approval process for the intake of new matters.
Economies of scale in growing law firms are typically not seen but some very large firms are now beginning to see efficiencies. They are able to support increasing numbers of lawyers without increased infrastructure. One element that contributes to these efficiencies is increasing centralization of the business operations. Through improved communications and technology, there is no longer a need for many of the business operations staff to be on-site. As people get comfortable with this, it facilitates the creation of centralized service centres. There are increasing instances where these service centres are completely off- site, whether in a building across the street, across town or in another state.
Increasing use of outsourcing beyond the traditional mail/messenger/copy function can also be seen. While not an overwhelming trend yet, some firms are taking advantage of outsourcing to cover their accounting function, or their technology or marketing support.
The business operations of many firms are ripe for an overhaul. Dramatic growth of the firm only increases pressure on the firm's operations. Like all aspects of the firm, the infrastructure needs to move to a continuous improvement model, aligned with the firm's vision and strategy.
So is bigger better?
Growth by itself does not create improved competitiveness and value. However with appropriate attention to the key management elements outlined here, a firm can effectively leverage its increased size. If you are able to grow in size and competitive capabilities at the same time, then bigger can be much better.