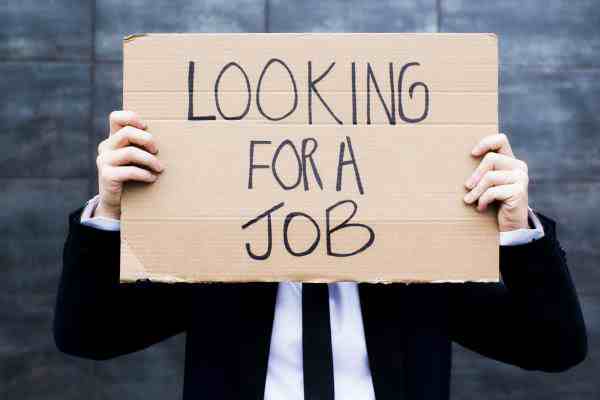 That's right — as the economy gets a bit tighter and firm salaries are increased, the market for first-year associates becomes more competitive and selective. If a firm is going to pay $160,000, they want a candidate who has the potential to do great things and are typically extremely selective regarding credentials. First years don't do much by way of high-level lawyering — but the firm makes a huge investment hoping that it will pay off in the long term.
What if you are one of those recent grads without a position? Perhaps you feel like you have just played a game of musical chairs and have been the one left without a seat. It is a horrible, sinking feeling. You need to find a position, you need to start paying off your loans, you need to pay your rent…what to do?
We get so many calls from recent grads who haven't been successful in finding positions. Unfortunately, recruiters cannot help you in your search. The law firms look to recruiters like BCG to find experienced candidates for permanent placements. So, even though we'd like to help everyone who contacts us, using a recruiter is not an option for recent graduates. The law firms have systems in place for recruiting and hiring summer and first-year associates. Our clients only want us to present candidates with experience — generally one to two years of law firm experience gained at a similarly situated law firm.
However, even though we cannot directly help you, we can still use our years of experience to help you develop an "attack" plan. Let's get started!
1. Make a Master Job-Search Spreadsheet.
First, create a spreadsheet so that you can keep track of each of the firms to which you have applied. You'll also be able to keep a record of dates of contact with the firm, the name of the contact, the date your resume was sent, and the date a response was received. Using a detailed spreadsheet is one way of keeping a great amount of data in one place. You don't want to over-solicit firms, so it's best to keep track!
In the next few steps, you'll be gathering a tremendous amount of information. It's best to create a format for this information from the beginning.
2. Take Advantage of Your School's Career Services Center.
We always hear mixed reviews from law students and recent graduates about their schools' career services centers. Law schools' career services professionals are experts on the legal market and, more importantly, the legal market in your geographic region and the legal market's perception of your school. Some students have found career services to be incredibly helpful. If you are feeling frustrated with your career services office, make an appointment with one of the professionals. Give them every opportunity to assist with your search.
Career services cannot help every member of your class get a job, but they can help direct you in the right way and give you the tools needed to conduct an
effective job search
. Maybe your resume isn't highlighting your skills. Maybe career services can tweak it to make it more marketable. Maybe they will have some contacts in the legal community who can help you. Maybe they will have alumni who conduct mock interviews and act as mentors. You won't know until you ask. So ask!
Most career services offices have lists of positions — either in their offices or online — that you can consider. Admittedly, the positions for first years might be fewer than those for graduates with more experience. But go to the office and go online — search for anything that might be appropriate. If you feel like you are searching for a needle in a haystack, you are not alone. But it must be done. Your job search is your full-time job now.
In addition to your career services center, approach any professor with whom you share a rapport. I know that one of my favorite law school professors often helps current students and recent graduates to network and find jobs. Not all professors will be as accommodating — but it doesn't hurt to ask. So ask!
3. Use All Available Resources.
There are many resources that can help you to find out about law firms and legal employers in your area. Knowledge is key in a job hunt. Start with these resources and ask the professionals at your career services center if they have any other suggestions.
The NALP Directory
The National Association for Law Placement (NALP) has a directory of law firms that has been used by job seekers in all parts of the country for many years. The NALP Directory is available online at
www.nalp.org
. You can use the NALP Directory to locate law firms in your area (the larger firms) and note which practice areas are popular at the firms and in your region. Note that most of the firms in the NALP Directory are large firms that hire their incoming classes through their summer associate programs. You might not have a huge amount of success with the large firms at this time of year.
Martindale-Hubbell
Many law firms pay to have their firms and attorneys listed in the Martindale Directory. The Martindale Directory (
www.martindale.com
) contains both firm profiles and lawyer profiles. The directory allows you to perform advanced searches to locate firms or attorneys in a specific practice area, in a specific city, or from a specific law school. Martindale contains incredibly valuable information. Many people use Martindale to locate alumni of their law schools.
Your Official State Directory of Registered Attorneys
Some states offer online directories of all attorneys registered to practice in their states. These directories are hugely valuable because all attorneys — not just those who have paid to be included — are listed. Curious to know where your friends are employed? Former summer colleagues? Neighbors? (See "Network Aggressively (But Nicely)" below.) In some states, you can find out online. Please note: only attorneys who have been admitted to practice in the state will be listed (there can be a significant gap between passing a state's bar exam and admission).  
4. Visit Firm Websites.
After you have done research on firms in the various directories, go to a firm's website. You will get an idea of the type of work that they do. Many firms list positions on their websites, though generally not for recent graduates. It doesn't hurt to look. Perhaps a firm has just realized, after all of their first-year associates joined the firm in September and October, that they do not have enough litigation associates. They might list that information in the careers section of their website.
You will also
find contact information
for the recruiting officer who is in charge of new associate recruiting. You should direct your contact to this individual. You really should not contact individual attorneys at a firm unless you have a preexisting relationship with them, were directed to them by another contact, or have targeted them based on specific networking criteria (e.g., fellow alumni).
5. Visit Legal Job Boards.
Legal job boards can be useful sources of
legal positions at law firms
, in-house, in the government, etc. They are incredibly valuable for recent graduates and for experienced candidates. There are two types of legal job boards: paid and unpaid. As expected, paid job boards (which charge a fee) generally offer many more listings.
My favorite legal job board is
www.lawcrossing.com
, a paid legal job board. (Note: BCG and LawCrossing are owned by the same parent company.) I had been using and recommending LawCrossing for many years before joining BCG as a recruiter. It is the most comprehensive legal job board. You can search by geographic location, by practice area, by type of position, etc. It is a hugely helpful tool for a recent graduate. By searching through the open positions, you can gauge which practice areas are "hot" and which are not.
There are many unpaid legal job boards;
www.lawjobs.com
and
www.vault.com
are two such examples.
There are also legal job boards (paid and unpaid) that cater to specific practice areas. If you are interested in pursuing a specialty practice (e.g., tax and intellectual property), you should research individual job boards directed at that practice area.
Additionally, some of the state bar associations list positions on their websites. The American Bar Association has positions as well.
Remember: as a recent graduate, finding a job is your full-time job. Really attack the job postings. But only apply for those positions for which you meet the basic job requirements. Sending out a resume for a position for someone with five years of experience is a waste of your time and of the firm's time.
6. Keep Up with Legal News in Your Area.
When conducting a job search, it is so important to
keep up with the legal news
in your area. Legal resources vary from region to region. They include blogs, online news, print news, etc. There are also different areas for you to monitor: law firm news, attorney movement, and practice information. Remember: knowledge is power!
Law Firm News
Find out which firms have opened new offices in your region or have acquired more space (a sign that they could be ramping up hiring). Are there firms that have been laying off? If so, chances are they will not be interested in another first-year associate. Has a firm recently started a new practice area?
Attorney Movement
Note firms that are hiring more senior attorneys. Look for this information in a "movers and shakers" column or the like. The new attorneys might welcome a resume from a new attorney — generally depending on whether they have brought staff with them or if the firm already had more than enough junior attorneys to support the new hire.
Practice Information
Follow the news in the market on your specific practice area. Note when attorneys in that area are making a move. Are they moving within the region? Outside the region? Also, monitor websites and blogs that might offer you inside tips on who might be hiring. For example, as a former tax attorney, I follow
TaxProf Blog
(
taxprof.typepad.com
). Not only does this website discuss recent tax decisions and news, but it also contains information on the tax market. Often there is a mention of a DOJ or IRS position, of a tax partner moving to a new position, or of tax officials moving to law firms and accounting firms.
Some sites for legal news include
www.law.com
,
www.nylawyer.com
,
www.abovethelaw.com
, and
www.lawcrossing.com
. Research many sites and find the sites that you enjoy.
7. Network Aggressively (But Nicely).
I have saved the most important point for last. As a recent graduate job hunter, you need to network, network, and then network some more. Truly, networking probably provides your strongest opportunity to find an opening. In short, you need to use all of the information that you have acquired in each step of this plan and put it into action.  
Contact alumni of your law school (find them using one of the search methods above.)
Contact alumni of your college (find them on a firm's website.)
Contact friends, neighbors, and acquaintances who are at law firms.
Contact fellow law school classmates — maybe they can find out if their firm needs an additional first-year associate, especially in a recently hot practice area.
Contact the new associate recruiters at firms that have been expanding.
Mark it all down on your job-search spreadsheet!
Caveat: don't be a nuisance. No one wants to help a nuisance. You can email or call these individuals to ask for advice, for an informational interview, or for possible leads. You can also let them know if you have recently submitted your resume to their firm. You can ask them if they will look at your resume. Maybe they will.
When networking, remember that many of the attorneys you will be contacting have been in your shoes. Hopefully, one of those individuals will offer advice on how he or she "broke into" the profession.
Please be gracious when approaching these individuals during the networking process. Although your full-time job is searching for a job, these people have full-time jobs already! They might not reply to your solicitation. That's okay. It's not the end of the world. There are many other people whom you can contact.
If you do meet with or speak with someone, always remember to send a thank-you note or email. It can be brief, but it is important in maintaining a relationship.
My
fellow recruiters at BCG
have written some wonderful articles on networking, and I'd suggest that you go to our site,
www.bcgsearch.com
, to consult them. They are comprehensive articles on how to network. Networking is a vital skill for any attorney — and your job search is a great opportunity to start developing this important skill!
Conclusion
Finding a job as a recent law school graduate is hard work! Be tenacious and persevering. Sometimes you will get down on yourself and the process. If that happens, step away from the computer. Take a break. Do something that you enjoy. Refresh yourself. Then get back to work! The members of the legal community are waiting for you to join them!