Many of the most successful recruiters do not spend their time cold calling or submitting candidates to law firms. Often the most successful recruiters are those that are able to pick up the phone and call associates or partners with whom they have developed relationships, whether it be for purposes of recruiting them directly, picking their brains about other potential candidates, or gaining insightful information about the market and firms in general. These recruiters are the true stars of the industry. They have learned the art of the most effective way to recruit-through building professional relationships, and building them at all levels. It is this relationship-building that allows them to truly succeed. The fact that long-term relationships tend to establish a higher level of trust and confidence argues that these are the best relationships to foster.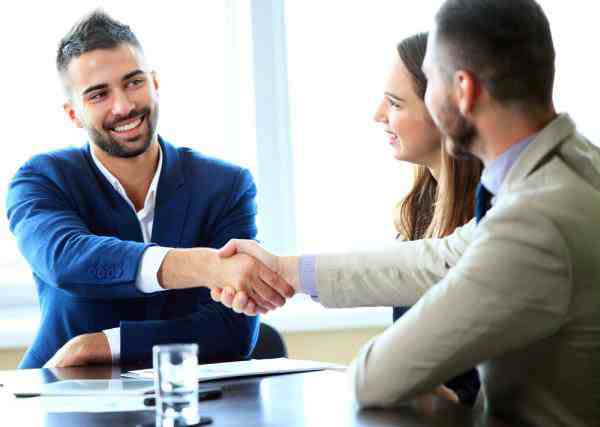 At BCG, we have witnessed over and over again the value of long-term relationships and the effects our relationships have on our ability to work with and place individual partners and groups of partners nationwide. Some of our best recruiting results have, in fact, come about as a result of relationships fostered by
our legal recruiters
over many years of working in the legal industry. Similarly, some of our best results have come about because of new relationships that have quickly blossomed and flourished. These relationships vary and include associations with managing and hiring partners, recruiting professionals, associates, partners, law firms' clients, placed candidates, and referrals.
Because partners are generally dealing with particularly sensitive and potentially explosive matters when they seek to transition to another law firm, making a move can be an ominous undertaking if left to their own efforts. Partners rely on BCG consultants to provide a number of essential services during the placement process, not the least of which is the strong relationships they have with legal professionals that enable them to effectively and efficiently transition partners. Likewise, firms rely on BCG recruiters to provide them rainmakers, service partners, group acquisitions, and even merger partners. The confidence that partners and firms place in BCG comes about as a result of years of established relationships with key professionals across the nation.
When
choosing a recruiter
, partners and law firms need to assess what, if any, relationships the recruiter has established in the marketplace. It has been our practice at BCG to monitor our professional relationships and take stock of how well we are serving the growing list of legal professionals (both law firms and candidates) with whom we come in contact on a daily basis. Every one of our recruiters has his/her own list of personal contacts with whom he/she works that enables him/her to effectively and efficiently bring about the lateral transition of partners in every legal market BCG serves. How long is your recruiter's list of contacts that he/she could call immediately and engage in conversation? One hundred? Two hundred? A good recruiter to whom you would entrust a partner search or engage to represent you as a partner should have a list of contacts that meets or exceeds that number. A recruiter's ability to pick up the phone and make an instant connection, particularly with partners with whom a recruiter is working or managing partners for whom a recruiter is conducting an exclusive search, will depend greatly on whether the recruiter has nurtured his/her relationships in the legal marketplace.
Essential to the success of every
BCG recruiter in making partner placements
is already having the relationships necessary to bring about what we ultimately are striving for: the right fit. The key players in the partner placement process vary from transaction to transaction, but most often include the managing partner or the practice chair, and may include the recruiting professionals and other staff at a law firm. BCG recruiters understand the importance of building and maintaining relationships with each of these firm employees.
Picture a recruiter stranded on a deserted island with a partner. All he/she has is a phone. The recruiter can call anywhere in the world. The only way off of the island is to place the partner. The likelihood of that recruiter making it off the island will be fairly dependent on his/her access to and ability to obtain and exchange information. If the recruiter has established relationships with candidates and professionals at all levels, one would assume he/she will likely place the partner within weeks of being stranded. If you feel like you've been stranded on a deserted island with your recruiter for far too long, in all likelihood, your recruiter has not done much lately to cultivate and take care of his/her professional relationships.
For a
recruiter's relationships with candidates and law firms
to succeed and flourish, there must be an understanding that discretion, confidentiality, honesty, and approaching the search process ethically are givens. Managing partners and hiring partners want to know they are working with a professional that will conduct him/herself with the highest level of discretion and honesty, not only when dealing with the firm, but when representing the firm in the marketplace. Recruiters are consistently placed in situations that require them to make difficult decisions that may cost them a relationship or even a placement. Those that consistently choose the high road will be rewarded with the admiration of the professionals with whom they work.
At BCG, we have had the privilege to work with some of the most accomplished, highest-performing partners in the country. The standards set by these partners in firms across the country are the standards they expect in representation. Partners want to work with individuals who show respect for them and their practices and give them the type of service that their own clients expect. A recruiter's "work product"- whether it is in a recruiter's representation on paper, supply of knowledge about the market, or representation on the phone on behalf of a partner-must reflect the high standard demanded of attorneys in the practice of law. At BCG, we are continually reminded that our work product directly affects our relationship with the law firms with which we work and the ability of the partners with whom we work to ultimately get into those firms. It is this standard of representation that induces managing partners, hiring partners, and recruiting professionals to take our calls, give us referrals, and speak with us about their most sensitive needs.
Through a variety of avenues, BCG cultivates and nourishes relationships with hiring partners, law firm management, and key recruiting professionals.
BCG's ongoing representation of high-quality candidates to law firms assures ongoing communication between our recruiters and law firm management. BCG listens to what law firms want and then delivers just that. Law firms, in turn, give BCG the privilege of ongoing business. Law firms consistently compliment BCG for its high standard of representation and the manner in which it represents its candidates.
BCG's goal is to
improve the lateral-hiring process for both candidates and law firms
and to recognize that providing information is essential to nourishing our relationships with law firms and partners across the country. It is for this reason that BCG seeks through its informative website, articles, advertising, and books to continually provide pertinent information to law firms and candidates. Through speeches at law schools, BCG ensures that young associates understand how to get jobs. BCG's research staff regularly researches firms and jobs so that up-to-date and accurate information regarding opportunities and marketplace conditions is funneled to BCG's candidate base on a regular basis.
BCG recognizes the value of maintaining contact with active and placed candidates. BCG's active candidate base is a pool of information. Savvy associates pick up the pulse of partners with whom they are working. Associates are excellent sources of information about partners who may be looking to depart a firm and are often privy to information regarding a firm's long-term plan, i.e., opening a branch office, expanding into another city, acquiring another firm, merging with a national powerhouse. Likewise, BCG has placed partners in virtually every state across the country. These partners are excellent sources of referrals and information.
The breadth of BCG's contacts spans our many offices across the nation and allows us to create opportunity locally and nationally. BCG's reputation extends nationwide, and it is this reputation that has provided us the good fortune to work with prominent hiring partners across the country seeking to grow existing offices through mergers and acquisitions. Partners who engage BCG's services can be confident that BCG will provide through its nationwide contacts and relationships the most effective and efficient representation in the legal marketplace.