Malibu Legal Recruiters
''The Malibu office strives to embody BCG Attorney Search's core value of finding great jobs for top attorneys. Our wealth of knowledge and experience in the west coast legal market is unparalleled.''
BCG Attorney Search Malibu recruiters have a dynamic approach to the search process. As former attorneys at top law firms, we understand the unique demands of the profession and the inner workings of the hiring process. We are unique among legal recruitment firms in that we take the time to personally connect with and understand our candidates, and tailor the process to each candidate's specific strengths and needs. From crafting personalized cover letters to coaching a candidate through the interview and offer process, we go above and beyond the average recruiting firm.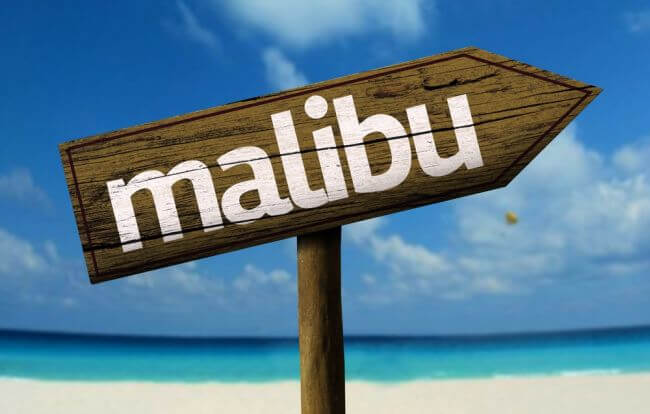 The Network
All of our legal recruiters possess extensive knowledge of the legal marketplace. They monitor US and international law job openings so that our candidates are first in line for interviews with the most prestigious law firms. Our contacts include managing partners, practice group heads, and recruiting and human resource professionals. BCG Attorney Search focuses on creating long-term relationships with our law firm clients and candidates and reaching out to broaden our network each day.
Representation and Professionalism
BCG Attorney Search Malibu is well known for our standard of representation, professionalism and ethical approach to the search process. Our relationships with the law firms we service, and our deep knowledge of each firm's culture, expertise, and clients allow us to quickly determine where each candidate might find the most appropriate position. Our legal recruiters place a high priority on thoroughly getting to know each attorney we represent, listening to what they need, and guiding them to the right fit.
National and International Placements
We are not limited geographically with respect to where we make placements. Although our Malibu office serves as our ''home base'' and is the largest market we cover, we are also able to provide opportunities across the entire western US, including Alaska, Arizona, California, Hawaii, Idaho, Nevada, Oregon, and Washington. We also work with our BCG colleagues nationally to ensure that any candidate seeking to also explore jobs outside of the western region (including international placements) can do so via our other BCG offices across the country.
Placements
BCG Attorney Search places associates and partners in the largest Am Law 100/200 law firms, as well as middle market and prestigious boutique law firms. To view BCG Attorney Search representative law firm placements,
click here
.
Principles for Success
We listen and care about each candidate's particular needs.
We utilize our deep knowledge of each law firm.
We place the highest priority on ethical responsibility and confidentiality.
We maintain a high degree of professionalism in all our recruiting efforts.
We go the extra mile to ensure the most effective presentation and follow up for each candidate.
BCG Attorney Search Malibu has crafted a unique set of principles for success. First and foremost, we listen and care about each candidate's particular needs to ensure our attorneys get the best law jobs. We take the time to hear what our candidates have to say about their career aspirations, geographic and personal needs, skills, and experience. Additionally, we carve out time to investigate relevant jobs for attorneys to ensure the best fit between the law firm and a prospective candidate. As our experienced legal recruiters know, without taking the time to understand the job and the candidate, it is difficult to make a lasting employment match. Finally, we guide each candidate through the process to the right fit.
We utilize our deep knowledge of each law firm. Our legal recruiters have longstanding relationships and vast professional networks with the law firms we service. Our knowledge of each law firm's culture, expertise, and clients provide candidates and law firms the unique opportunity to experience the perfect employment fit.
We place the highest priority on ethical responsibility and confidentiality. At all times BCG Attorney Search is a professional legal recruitment firm that maintains your privacy and confidentiality. Your job search is kept confidential, and we only submit your information to job openings with your explicit approval. We pride ourselves on upholding our standards of conduct at all times, which includes handling your materials with the upmost confidentially, knowing your career goals, knowing the firms we represent, and keeping you informed about each step of the recruitment process, including how we present you to law firms. For more information, review the BCG Attorney Search
Code of Conduct
.
We go the extra mile to ensure the most effective presentation and follow-up for each candidate. Our legal recruiters will meet face-to-face whenever possible to prepare a candidate for each phase of the legal recruitment process. Our legal recruiters are available ''24 hours a day and 7 days a week.'' While some legal recruiters follow a step-by-step procedure, our legal recruiters utilize our recipe for success and think outside the box to creatively present our candidates to the top law firms. After the interview, our legal recruiters take the time to follow up with both candidates and law firm clients. We strive to cultivate nothing less than the perfect fit.
The Law Firm Advantage
We ensure candidates match up with the law firm's academic and experience expectations.
We provide a thorough screening of each candidate.
We are legal market experts.
We are professional and responsive.
Since the majority of the law firm clients we service are top tier firms, we are accustomed to providing candidates whose academic and law firm experience match the hiring guidelines given to us from these stellar firms. There is nothing more frustrating than receiving candidate profiles without the credentials to justify the time set aside to review the resume. When a law firm hires our legal recruiters, the firm makes a decision to review nothing but the best resumes for the position.
Law firms can expect a thorough screening of each candidate's legal expertise, as well as a pre-determination of whether that candidate's personality, geographic needs, and work ethic will fit with their firm. Each candidate will be questioned regarding their reasons for living in a geographic area. Each candidate will be asked a series of questions to ensure the candidate is a fit for the underlying firm culture including the billable hour requirements and any other specified criteria.
Due to our knowledge of each market we service and the practice of law, law firms can rely on our recruiters as experts in the legal market. Our legal recruiters are members of the legal recruitment community with longstanding relationships with Am Law 100/200 locally and nationally. Despite our expertise, our legal recruiters treat every search as though it is a fresh start to ensure that law firms get candidates that will fulfill the roles that are required for the job.
At all times, law firms can expect professionalism, responsiveness to their needs, and an ethical approach to the process from all of our recruiters. When a law firm partakes of the BCG Law Firm Advantage, the law firm is subscribing to the BCG Attorney Search Code of Conduct, which ensures we will know the firm's hiring needs, know the attorney clients we present, present only qualified candidates, ensure the firm's confidentiality, and that each interaction will meet our superior customer service requirements.
Areas of Specialization
Antitrust
Antitrust and Trade Regulation
Bankruptcy
Construction
Corporate
Employment and Labor
Energy, Oil, and Gas
Energy and Project Finance
Environmental
ERISA/Employee Benefits
Investment Management
IP/Technology Transactions
Litigation
Project Finance
Real Estate

Food & Drug Administration
Government
Health Care
Immigration
Insurance
Intellectual Property - Litigation
Intellectual Property - Patent
Trademark/Copyright
International Trade
Internet/E-Commerce
Securities Litigation
Tax
Telecommunications
Trusts and Estates
White Collar Crime
Kinds of Placements
Am Law 100/200
Mid-sized Law Firms
Top Boutiques
Specialized Small Firms

Partner
Associates of Counsel
Patent Agents
Contact Us Today!
For inquiries in the Malibu, please contact:
23410 Civic Center Way, #E-10, Malibu, CA, 90265
p
213-895-7300 |
f
213-895-7306 |
toll-free
800-298-6440
jobs@bcgsearch.com
For more information about living and working in Malibu,
click here
.
Additional Links to Resources:
A list of recent
BCG Attorney Placements
may be found at
https://www.bcgsearch.com/pdf/bcgplacements.pdf
.
The BCG Attorney Search State of the Market Reports:
BCG Attorney Search 2019 State of the American Lateral Law Firm Legal Market Report
BCG Attorney Search 2018 State of the American Lateral Law Firm Legal Market Report
2018 Winter State of the Law Firm Hiring Market
2017 Spring State of the Law Firm Hiring Market
BCG Attorney Search 2017 State of the American Lateral Law Firm Legal Market Report
2016 Fall State of the Law Firm Hiring Market
2016 Spring-Summer BCG Attorney Search State of the Market Report
2016 Winter BCG Attorney Search State of the Market Report
2015 Fall BCG Attorney Search State of the Market Report
2015 Summer BCG Attorney Search State of the Market Report
2015 Spring BCG Attorney Search State of the Market Report
2014 Winter BCG Attorney Search State of the Market Report
2014 Summer BCG Attorney Search State of the Market Report
2014 Spring BCG Attorney Search State of the Market Report
2013 Spring BCG Attorney Search State of the Market Report
2012 Winter BCG Attorney Search State of the Market Report
2012 Fall BCG Attorney Search State of the Market Report
2012 Spring BCG Attorney Search State of the Market Report
2011 Fall BCG Attorney Search State of the Market Report
2011 Summer BCG Attorney Search State of the Market Report
2011 Spring BCG Attorney Search State of the Market Report
2010 Fall BCG Attorney Search State of the Market Report
2010 Summer BCG Attorney Search State of the Market Report
2010 Winter BCG Attorney Search State of the Market Report
2009 Fall BCG Attorney Search State of the Market Report
2009 Spring BCG Attorney Search State of the Market Report
2008 Fall BCG Attorney Search State of the Market Report
2008 Summer BCG Attorney Search State of the Market Report
2008 Spring BCG Attorney Search State of the Market Report
2007 Fall BCG Attorney Search State of the Market Report
2007 Spring BCG Attorney Search State of the Market Report
2006 Fall BCG Attorney Search State of the Market Report
2006 Summer BCG Attorney Search State of the Market Report
2006 Spring BCG Attorney Search State of the Market Report
2006 Winter BCG Attorney Search State of the Market Report
2005 Fall BCG Attorney Search State of the Market Report
2005 Summer BCG Attorney Search State of the Market Report
2005 Spring BCG Attorney Search State of the Market Report
2005 Winter BCG Attorney Search State of the Market Report
2004 Fall BCG Attorney Search State of the Market Report
2004 Spring BCG Attorney Search State of the Market Report
2004 Winter BCG Attorney Search State of the Market Report
2003 Fall BCG Attorney Search State of the Market Report
2003 Summer BCG Attorney Search State of the Market Report
BCG Attorney Search Guides:
2018 BCG Attorney Search Guide to America's Top 50 Law Schools
2014 BCG Attorney Search Guide to America's Top 50 Law Schools
2012 BCG Attorney Search Guide to America's Top 50 Law Schools