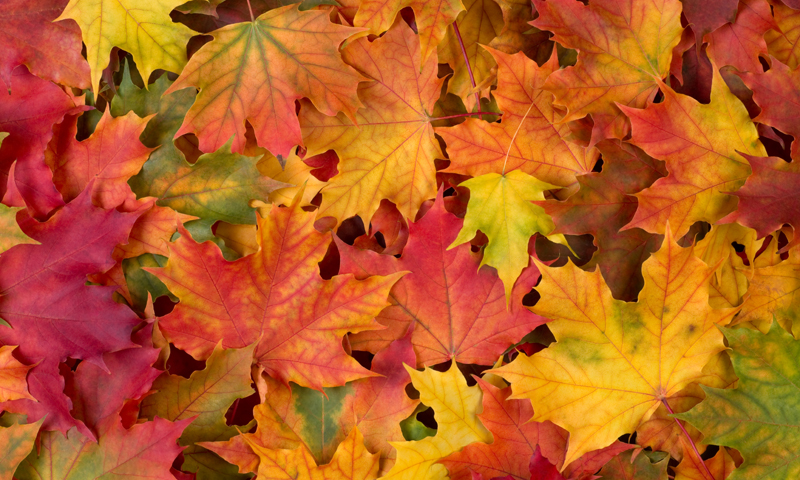 NORTHERN CALIFORNIA
State of the Market: San Francisco
by Evan P. Anderson, Managing Director, BCG Attorney Search
Healthy Practice Areas:
Intellectual Property/Patent Litigation
This practice area continues to be the hottest sector in the California legal market, specifically in Silicon Valley. Hiring has remained steady in this practice for over two years. Supply continues to outpace demand; firms have begun looking more seriously at candidates outside the state. Attorneys with electrical engineering and computer science degrees (graduate or undergraduate) continue to be in the driver's seat. Associates across all levels of experience are sought, including the partner level. For patent litigators, firms like to see candidates who have Markman hearing experience as well as ITC experience. Admittance to the Patent Bar is a priority. Candidates with a PhD in a life science discipline have become more and more in demand. Candidates do not always need membership to the California bar although it is preferred.
Corporate
Activity in corporate
hiring in San Francisco
and Silicon Valley has remained steady for the last 18 months. The demand for mid-level (3-6 years) and junior associates with experience in transactions, M&A, general corporate, and securities is strong. Hiring in Silicon Valley for associates with venture capital/private equity and fund formation experience remains steady. Candidates who already reside in the Bay Area and work for a well-regarded firm seem to have an edge over their out of state competitors and are bound to get interviews.
Patent Prosecution
Patent prosecution hiring in San Francisco
has picked up considerably over the past six months. Beginning last Fall, hiring has been steady with firms seeking patent prosecutors with 1-6 years of experience. Firms consistently seek candidates with scientific, life sciences, and technology backgrounds, including degrees in computer science, chemistry, physics, electrical engineering, pharmacology, and biotechnology. USPTO registration is valued. Patent prosecutors are encouraged to also look in the Silicon Valley area for a position.
Steady Practice Areas:
General Litigation
Though hiring is somewhat healthier, this practice continues to be plagued with excessive candidate competition and firms reluctant to make commitments to hire associates (even after multiple interviews). The number of available positions continues to be uneven and all of the current vacancies are for junior and mid-level complex commercial/business litigators. Superstar associates with stellar credentials will always get noticed. Associates currently residing and practicing in the Bay Area are given a clear preference. Associates with clerkship experience are valued. Of course, admittance to the California Bar is a must, although some firms may interview a candidate with superior credentials who is sitting for the February 2013 California bar exam.
Real Estate
Hiring in
Real Estate in San Francisco
finally picked up in the first quarter of 2012 and has remained steady. There has been an impressive increase in the number of positions in this sector and we may be seeing the long anticipated rebound from the mass layoffs of real estate associates that occurred in 2009. That said, hiring in real estate can be protracted as firms are still somewhat cautious about hiring. Vacancies may remain open for several months. Current vacancies are predominantly for mid-levels (3-5 years) with real estate transactional experience. Experience in acquisitions, dispositions, commercial leasing and financing transactions (including origination of mortgage loans and mezzanine financing) is highly sought. Firms are also seeking partners with at least $1 million in portables.
Labor and Employment
Hiring in the labor and employment sector has remained steady from last quarter with the demand coming from both mid-size and large firms. Junior and mid-level associates (3-6 years) are sought who have employment litigation experience and/or wage and hour, discrimination, and labor relations experience. Public sector experience appears to be in demand, as does class action experience.
Slow Practice Areas:
Technology Transactions
There are currently two postings for technology transactions associates in San Francisco. Both are for mid-levels who have solid M&A experience. Technical backgrounds or work experience are preferred for both.
Immigration
There are currently two postings for immigration attorneys in San Francisco although they have both been up since last year. Experience in non-immigrant and immigrant matters is sought in both, as is PERM and H-1B experience.
Insurance
Hiring in this area is down significantly. There is currently only one posting for a senior insurance defense associate. Membership in the California bar is required.
Tax
There is currently one position for a transactional tax associate having 1-4 years of experience. An LL.M. is preferable, as is admittance to the California bar.
Trusts & Estates
There is currently one vacancy for a trusts & estates associate with 2-4 years experience. Experience with high net worth clients and an LL.M. are both preferable. Admittance to the California bar is required.
Dead Practice Areas:
The following practices have shown no activity in several months: antitrust litigation, bankruptcy, construction, energy, environmental, ERISA/employee benefits, healthcare, securities litigation, trademark, and white collar crime.
However, firms will likely consider any mid-level candidate with a stable work history, strong academics, and solid pedigree from a well-regarded law firm. There is a strong preference to hire candidates who already reside in the Bay Area.  
State of the Market: Silicon Valley
by Evan P. Anderson, Managing Director, BCG Attorney Search
Silicon Valley has historically been an outstanding legal market, and it is typically easier to find a position here than in San Francisco. Candidates seeking a position in San Francisco
ought to look in Silicon Valley
where there are more opportunities and less competition. Many people live in San Francisco or a neighboring city and commute to the Silicon Valley area. The quality of life is outstanding and the area is close to Napa Valley, Sonoma, and Russian River wine country.
Hot Practice Areas:
Corporate
There continues to be an abundance of hiring in the corporate sector at all levels. Candidates with venture capital and emerging company (especially tech companies) experience continue to be in the most demand. Attorneys with experience in M&A, capital markets, securities, public and private offerings, and life sciences are also highly sought after. Although there is a strong preference in hiring local candidates who already have the California Bar, nearly every firm will seriously consider a candidate relocating from another region like New York, DC, Texas and Chicago who also has top caliber academic and professional credentials.
Intellectual Property (Patent/Trademark Litigation and Patent/Trademark Prosecution)
The need for intellectual property litigators (both patent and trademark litigation) at all levels and patent prosecutors at all levels are among the most sought-after candidates in Silicon Valley. For patent prosecution, candidates must have experience in a big firm or boutique and a strong technical background. Ideal candidates will have a background in electrical engineering, computer science, mechanical engineering, biotechnology, organic chemistry, biochemistry, pharmaceuticals, chemical engineering, and/or medical devices. Those in bio fields are typically expected to have a Ph.D. or Master's degree. Registration with the United States Patent and Trademark Office is a must. We are seeing an ever-so-slightly growing need for trademark attorneys, which is a good sign for a slightly recovering economy. When there are budget cuts, the first thing to be cut is advertising and protecting or registering a trademark. There are multiple jobs for true trademark prosecutors - this is something we have not seen in a long time. Candidates should have at least 2 years of experience in domestic and foreign trademark prosecution and client counseling on clearance and registration strategy.
Steady Practice Areas:
Technology Transactions
The need for attorneys with experience in technology transactions has decreased slightly from the previous quarter but remains steady. Firms are seeking candidates at all levels but are particularly interest in mid-levels. Candidates should have true technology transaction and licensing experience, and experience in at least one of the following areas: biotechnology, clean tech, medical device, semiconductors, computer software/hardware, and telecommunications. Firms have a strong preference for candidates with tech backgrounds; particularly: electrical engineering, mechanical engineering, computer science, computer engineering, biology, physics, or chemistry.
Litigation