Trusts and estates law is a steady practice area that has gotten busier during the Covid-19 pandemic. There is a lot of fear of the future, reminding people to consult an estate planning attorney to make long term plans for their family and/or business. This practice area requires a certain amount of expertise and preferably an LLM in taxation.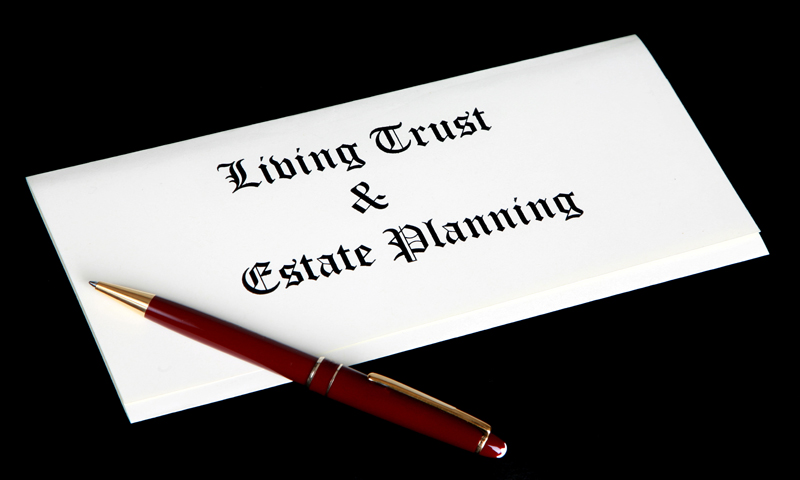 Here the candidate attended a Top 10 law school and a top 3 LLM program. He graduated from law school, practiced for several years in estate planning, then went back to school for his LLM in taxation. He did so because he wanted to do sophisticated tax planning for high net worth individuals. He sought out opportunities to do this and got a job with a prestigious Am Law firm in
Florida.
This candidate excelled as a trust and estate attorney with one of the top private wealth groups in the country. As a testament to his abilities as an attorney, he had already started building his book of business, with one client's net assets more than $40M. He was recruited to join this firm from a top regional firm in Michigan and enjoyed his time there. He had a great relationship with the head of the group and received outstanding reviews from his clients.
The candidate wanted to relocate from Florida to Atlanta to be closer to friends and family. He had a growing family and wanted to be closer to his network.
One hurdle that this candidate had to overcome was the fact that he had made several moves before joining his current firm. Many partners are hesitant to bring on associates who have multiple moves on their resume. It is a red flag that the associate might move law firms again, wasting their time and money. It is expensive to hire and train an attorney. No firm wants to hire someone if they think that person will leave in another year or two. Ultimately, most firms are only interested in hiring attorneys that they want to eventually make partner. This candidate had to convince the firm he planned to stay long term. We explained every move and the candidate was prepared to explain
further during an interview. Most of his moves were because he went back to school or wanted better experience. This experience made him a great candidate for the firm.
This candidate has an impressive background in trust and estate law. He decided early in his law school career that he loved tax law and wanted to focus his career on the practice area. He started his legal career with a top regional firm in Michigan. He left the firm in 2015 to pursue his LLM in Taxation with a top program.
After completing his LLM, the candidate returned to Michigan to join a top boutique in a suburb of Detroit. There he served as primary tax counsel to trustees and business owners on matters involving over $30M. He drafted all documents for plans to transfer wealth more than $100M. He also generated new business, including ten new clients and over $25,000 in fees.
This candidate then made a lateral move to a leading global law firm based in Detroit. There he solved complex estate planning issues involving blended families, disinherited children, and special needs. He also drafted estate plans for clients with only $20M in assets. During his time in Michigan, he was recognized as an expert in his field by Super Lawyers Rising Stars for Michigan, Estate Planning and Probate.
He was then recruited for one of the top estate planning practices in the country with an Am Law 100 firm. He took the job because it was a chance to work for a top firm in an office that specialized in the practice area. He gained exceptional hands on experience since joining the firm. He drafted all types of estate planning documents, including all documents to complete a $100M gift and sale strategy to save clients an estimated $16M in federal estate taxes. He supervised and executed the administration of trusts and estates in court, including original probate and ancillary administration of out of state estates. He served as the first point of contact to clients and their CPAs, financial
planners, and family office managers. Highly skilled at working with clients and developing business, he was beginning to build a book of business, with one client's net assets in excess $40M.
This candidate loves the practice area and enjoyed his firm. However, he and his wife did not like living in Florida and wanted to move to Atlanta. He was looking for a top firm with a busy trust and estate practice where he could settle down long term. He knew this was likely the last time he could successfully move firms, so he was careful to find the right fit.
I researched all the firms in Atlanta that have sophisticated estate planning practices. One was the perfect fit - a national tax boutique that had a busy estate planning practice. They had an urgent need for an associate because their former associate recently went in-house. The candidate was unfamiliar with the firm, but his tax professor highly recommended it. They did great work and were very busy.
I submitted the candidate to the firm, explaining his interest in Atlanta and the reasons for his previous moves. They immediately invited him for a phone interview, followed by an in-person interview with all the attorneys in the practice group. The quickly made him an offer that was above what his Am Law 100 paid him by a significant amount. The offer was partly based on his billing rate and his business development skills. The firm had questions about his moves but felt comfortable making an offer because he had strong ties to Atlanta.
Because this was likely the candidate's last move, he was careful to do his due diligence before joining the firm. He traveled back to Atlanta to meet with more attorneys and test his commute to the office. He also spoke to the head of the practice group and asked whether he could come in early and leave early, both to avoid rush hour traffic and to be home in time to have dinner with his kids. He spoke with one attorney at the firm who periodically works remotely, which was an option he wanted. He also chatted with the associate who left, with the firm's permission, to make sure there were no serious issues he should avoid.
The candidate grew concerned about traffic in Atlanta and got cold feet. He turned down the offer but stayed in touch with one of the partners in the group. He expressed his desire to work for the firm and asked if he could work remotely, at least part time. The firm said they would consider it and get back to him. Then the Covid-19 pandemic hit. I think once the firm realized they could trust their associates to do a good job working from home, they were more open to allowing the candidate to do that. He returned to Atlanta again and found a neighborhood he liked close to the office. He accepted the offer and the firm was excited to have him.
A couple of take aways from this case study: 1) Firms will consider candidates with multiple moves on their resume if they have a good explanation for the moves; 2) Do your research before joining a firm - it is always best to speak with as many firm attorneys as possible, including some who have left the firm; 3) Firms may keep an offer open after you turn it down if you are polite and stay in touch.
This search demonstrates that firms will cooperate with information requests if you ask politely and help you make the best decision for your career.