When it comes to getting a job in a law firm, there are a few rules of thumb. One of those rules is that firms like to hire attorneys who have experience working in a law firm. Preferably that should be a well-regarded firm and the attorney should have spent at least two or three years there before making a lateral move. The reason firms want to see this is because firms are unique places, with their own ways of doing things, and they want to know that the people they bring on board will be able to fit in and excel within that unique professional environment. They want to be confident that an attorney can do the work, of course, but they also want to be assured that the attorney will fit in culturally and thrive there.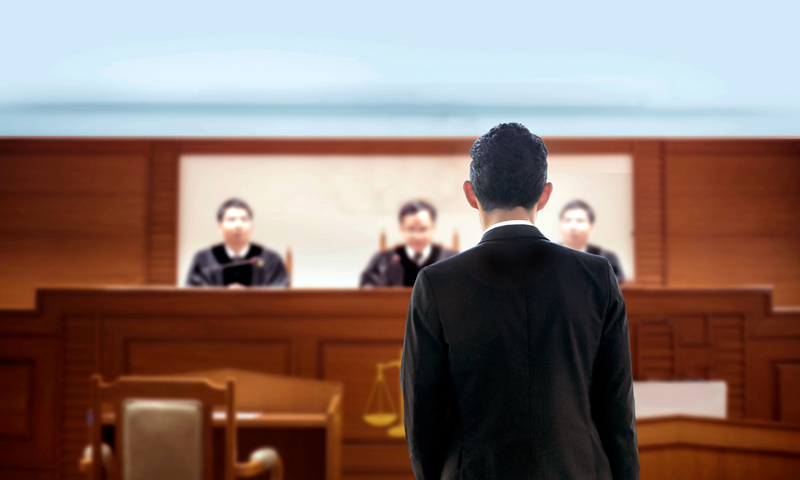 For this reason, firms are skeptical of lateral candidates who are applying without any law firm experience - in some cases not even having spent a summer as a summer associate at a firm. When firms review the resume of someone who has worked exclusively in another context like government or public interest, the firms get nervous that the person is "untested" and because firms are risk averse they will generally pass on that candidate. Firms feel that the candidate must not be very interested in law firm life - having never even tried it even for a summer - and they further worry that they will bring the attorney in, train him or her in law firm life, and then the attorney will get bored or disenchanted and leave. The logic is that someone destined to succeed in a law firm probably would have taken steps at some point prior to several years after law school graduation to join one.  
But there are exceptions to every rule, as demonstrated by this case study. In this case, a terrifically talented third-year associate with an exclusively public interest and clerkship past was able to defy the odds and secure a position at a sophisticated boutique law firm. There were several distinctive features about this candidate that inspired me to work with her, and help her get a law firm job. She had done very well academically at a Top-15 school and had also done very well at a leading liberal arts college. She had done Journal work in law school and participated in significant law school clinics, clearly excelling in all of those clinics and garnering the respect of her supervisors. Upon graduation, she accepted a prestigious public interest fellowship to work for a leading impact litigation organization and in the course of the position she had gotten significant litigation and trial experience that she never would have gotten as a junior associate in a law firm. She had taken and defended depositions, successfully first-chaired trials, and even communicated with the media on some of her high-profile cases. She also clerked for a federal magistrate judge, which gave her exposure to more mainstream commercial litigation.  
This candidate's work ethic and work product was impeccable. She was responsive, gracious, reliable, and likable. She produced one of the most meticulous and detailed resumes I have ever seen from someone at her level, and she provided me with numerous writing samples, each having its own cover page describing the nature of the case, major issues, and her unique input in the matter. It was very clear to me that this candidate was committed to excellence in everything she did, and I knew that would translate into her work within a law firm. Additionally, I had many in-depth discussions with her about her goals and trajectory and law firm life and I was convinced that she had evaluated all angles and wanted very much to join a firm and grow as a lawyer within that context.  
So we got down to work, casting broadly with firms of various sizes and specialties, and with and without openings. We opened up her search to different types of litigation that intersected on some level with her background and she approved all of the firms I sent her. Her talent showed through, and she got several interviews despite never having worked in a law firm. She eventually found her perfect fit with a sophisticated boutique firm in a major market, where she would be working on large and complex, yet socially impactful, cases.  
The lesson from this case study is that firms want to hire people who have experience working in law firms. But if you are an exceptional candidate in terms of your academics, work ethic, and all around commitment to excellence, and you make a convincing case why you will fit into the law firm world, you can find a law firm position.