Every candidate placement teaches me something and adds valuable data to my Recruiter knowledge bank. Occasionally, a candidate placement will challenge preconceived notions that I've held about certain types of candidates and whether or not they are marketable. In the case of the candidate that I just placed, the idea that was challenged was that unemployed candidates are by and large unmarketable, and that once you've left Big Law, you're never going back.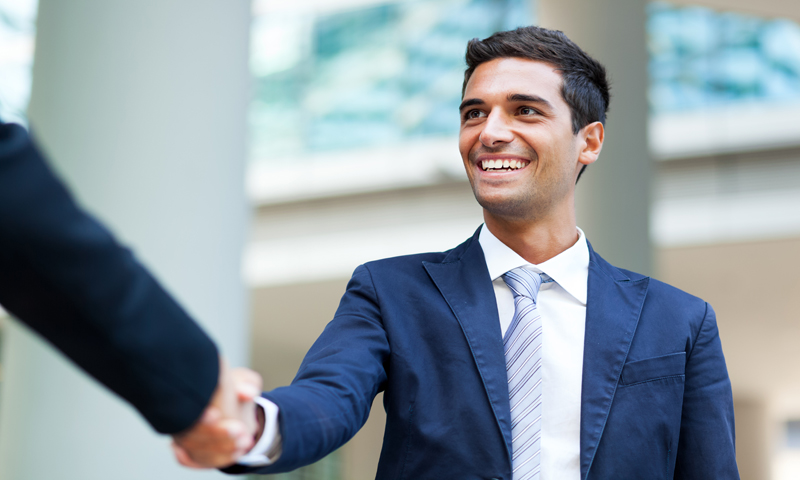 This candidate is a dream candidate in most regards: 1) more than six years of sophisticated, high-level litigation practice at one of the top Big Law firms, 2) a federal clerkship, 3) graduated first in his class from a top law school, 4) Law Review, 5) served as the Captain of his soccer team in college, and 6) was awarded a Fulbright scholarship after college. He is also very friendly, smart, detail oriented, driven, committed, mature, well-rounded, and an all-around wonderful person. The big sticking points were that he was quite senior (we usually say that candidates are the most marketable between their 2nd and 6th years of practice, and this candidate is technically an 8
th
year), and most importantly, that he left his Big Law firm last summer to take a trip around the world with his wife and two kids before his kids start school in the Fall of 2019. It is hard enough to place candidates who have been laid off from their firms, let alone a candidate who decided to leave his firm to take a trip around the world for a year! We also started this candidate's search quite early, in early February. He told me that he wouldn't be back in the States until mid-June, but wanted to start his search sooner rather than later so that he could get a job lined up with as much advance notice as possible. I, of course, understood this, but in my experience candidates are usually not hired more than two months before they are able to start at a firm. However, the candidate was able to persuade me to start his search early, even though I was hesitant and was convinced that we wouldn't get traction until at least a few months into the process (especially given that he was abroad and wouldn't be back for more than four months!).  
I sent this candidate firms of all sizes to review, from boutique to Big Law, but he was really only interested in returning to Big Law, so he ended up approving five Big Law firms and one mid-sized firm. The mid-sized firm and three of the five Big Law firms quickly rejected him. Amazingly enough, one of the two remaining Big Law firms reached out wanting to set up a Skype interview with one of their Partners. I gently reminded the firm that in theory, this candidate wouldn't be able to start at the firm until mid-June, for more than four months, and that he wouldn't even be back in the States until then, and they were still interested in speaking to him! Wow!  
My candidate had a Skype interview from Croatia with the head of the practice group (it was morning for the Partner and evening for my candidate). After the interview, I got the feedback from our Recruiting contact that the Partner "loved" my candidate, and that he wanted to fly him out for a full round of interviews. Wow again! I had never had a firm fly my candidate out from abroad to conduct an in-person interview with them. My candidate actually offered to pay his way, and the firm STILL wanted to pay for my candidate's flight and two nights' stay in a hotel!  
I prepped my candidate over the phone, both for his initial Skype interview and for his in-person interview, and I could tell that he had really done his homework. He researched the firm exhaustively, as well as every single person with whom he was going to meet. We both knew that he was going to have to drive home two points in the interviews: 1) that he was willing to take a class year cut, as the posted position was for a 3-5 year Litigation Associate, so more of a mid-level rather than senior Associate and 2) that he was looking to return to Big Law and make Partner.  
After his in-person, we were told that there was one more Partner that wanted to speak to him over Skype, but that things were looking good and the general sense was that this candidate was what the firm was looking for. He wowed in his last video interview as well, and told me that he was able to drive in the above two points at the end of the interview.  
This candidate received an offer from the firm of $305K base, Class of 2013. The firm wanted to give him a longer runway to partnership, meaning more time to get acquainted with his Partners, to market and to start to build his book of business. He was delighted to accept!  
This candidate was an absolute joy to work with. He was completely open and honest with me about his search, what he was looking for, and what he was thinking at each stage of the process. He was also so kind and grateful throughout the process. The fact that I was able to place a candidate who was Class of 2010 and had taken a year off to travel the world, at a Big Law firm of this size and caliber, still floors me. But it is a testament to the fact that sometimes, a brilliant and kind candidate can wow a firm enough to cause them to overlook a glaring red flag or two that they may see on the resume. Indeed, I am fairly convinced that this candidate will make Partner, and the firm is very lucky to have him!