A partner working for small law firm in Alaska, who would spent the majority of their career with large law firms, contacted us seeking to relocate to New York. The attorney had a decent amount of portable business and was interested in joining a practice there.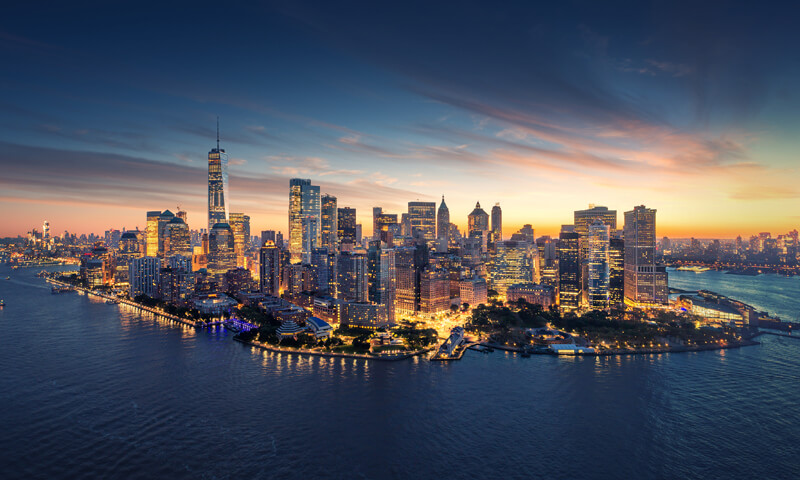 Because there were no openings, we contacted a number of law firms to see if they had interest in someone in the attorneys practice area. The attorney did not have experience working in New York and because of this did not have contacts in the market. Nevertheless, the attorney did have a good amount of business that would be portable regardless of what part of the country in which they worked. In addition, the attorney had substantial experience in a niche area of employment law that we knew would make them attractive to other law firms.  
One of the benefits of having portable clients and business as a partner, is that an attorney can relocate to different parts of the country without too much difficulty. Here, this attorney was well-suited to relocate because they had business that could be serviced from another law firm. Most partners with good-sized books of business will generally find a warm reception from other law firms regardless of where they are interested in working.  
While this attorney had a decent amount of business, it was still not competitive with the sorts of business that large New York law firms require. Because of this, we looked at national law firms that did not require major books of business. For the purposes of a national law firm, a major book of business typically exceeds $2 million and in other cases more than $3 million. Smaller national law firms will often be happy with $500,000 or more in business. This book of business fit with what this attorney had and made them a good candidate for these firms.  
Within a few months of starting to work for the candidate, we had secured a few interviews with law firms that matched their business and could benefit from their niche experience in employment law. A short while later after traveling to speak to the firms from Alaska, the candidate had secured an offer that matched what they were seeking to earn and provided a good platform for building additional business.  
One of the benefits of being an attorney with a decent size portable book of business is that it provides employment stability regardless of where you want to work. When a significant other may want to relocate, you can join them. When an attorney wants to be closer to their parents who may be getting older and need help, you can join them as well. Nothing is more important for an easy transition to a new firm and relocating to another market than having a good size book of portable business. Partners that have well into the seven figures can generally get multiple offers in a quick period of time.
View BCG Attorney Search's Recent Placements
Read BCG Attorney Search Reviews
About Harrison Barnes
Harrison Barnes is the founder of BCG Attorney Search and a successful legal recruiter. He is extremely committed to and passionate about the profession of legal placement.
His firm BCG Attorney Search has placed thousands of attorneys
. BCG Attorney Search works with attorneys to dramatically improve their careers by leaving no stone unturned in job searches and bringing out the very best in them.
Harrison has placed the leaders of the nation's top law firms
, and countless associates who have gone on to lead the nation's top law firms. There are very few firms Harrison has not made placements with.
Harrison's writings about attorney careers and placements attract millions of reads each year.
He coaches and consults with law firms about how to dramatically improve their recruiting and retention efforts. His company LawCrossing has been ranked on the Inc. 500 twice. For more information, please visit
Harrison Barnes' bio
.
About BCG Attorney Search
BCG Attorney Search matches attorneys and law firms with unparalleled expertise and drive, while achieving results. Known globally for its success in locating and placing attorneys in law firms of all sizes, BCG Attorney Search has placed thousands of attorneys in law firms in thousands of different law firms around the country. Unlike other legal placement firms, BCG Attorney Search brings massive resources of over 150 employees to its placement efforts locating positions and opportunities its competitors simply cannot. Every legal recruiter at BCG Attorney Search is a former successful attorney who attended a top law school, worked in top law firms and brought massive drive and commitment to their work. BCG Attorney Search legal recruiters take your legal career seriously and understand attorneys. For more information, please visit
www.BCGSearch.com
.