One of the remarkable things about the human spirit is that when people decide they want to do something they very often achieve it—even when it does not seem possible.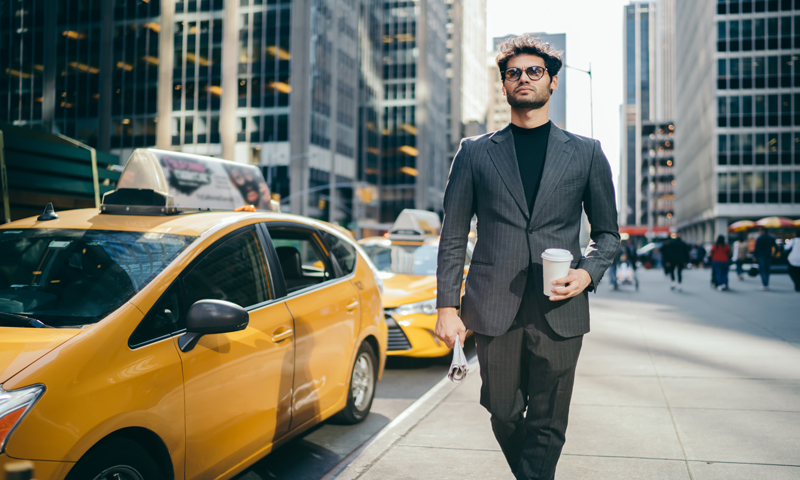 I was contacted by an attorney who was clerking for a federal judge (not an appellate or district judge) in a relatively small legal market. The candidate did not go to a top law school and, in fact, had never worked with a major law firm.
When I first spoke with the candidate, they declared to me "I am going to work in New York City." Since the candidate was in the Western part of the United States, working in a small(er) town, did not go to a top law school, was not clerking for a top judge and had never worked in a top law firm, I told the candidate that they would not have much luck getting a position. To top it off, the candidate was also in a very slow practice area (bankruptcy) that was not doing well at all in New York – there were just not a lot of positions. In fact, I told the candidate it would be a near impossibility for them to get a position in New York City with a major law firm.
"You have to look at it from the firm's point of view," I told the candidate. "They would much prefer to hire someone local, from a top law school and law firm. You do not have any of the characteristics a major law firm seeks—and you come with the added baggage of not coming from a large law firm."
"I do not care," the candidate told me. "I am relocating to New York City, and that is what I am going to do."  
The candidate filled out a candidate questionnaire with BCG Attorney Search, and the questionnaire was inspiring. They talked about how they were motivated, practicing law was their dream, how they had been a star athlete, how they loved helping others and volunteering and quoted reviews and other positive things that others had said about them. The candidate was enthused and someone excited about going after the things they wanted. They had even committed to memory their goal:
By the end of this year, I will be an associate at a law firm in NYC working on corporate restructuring matters, commercial litigation, real estate, and private equity
. This was something that they repeated to themselves daily.
Despite my reservations, I had rarely seen someone so motivated who wanted to work in a law firm, or go to New York, so badly. I also knew from experience that if someone is motivated enough to do something they usually succeed.
Since the candidate was a clerk, it was not essential that they apply only to firms with active openings. I researched firms with strong bankruptcy practices that had former bankruptcy clerks in them, that were national in scope and that had growing bankruptcy practices. I created a list of approximately 50 firms that were good targets and began calling and contacting these firms to tell them about my candidate.
Despite a very slow market, I was able to get a few of the firms to agree to speak with my candidate. Both firms did not have openings, and each agreed to speak with the candidate simply because she sounded so motivated, passionate and eager to succeed.
I drafted a cover letter for the interviewers that discussed the candidate's strong motivation, desire to work in New York City and the historical pattern of achievement. One thing this candidate had, that law firms love, is they were trying to improve themselves. They wanted to rise, and moving was something that would fulfill this motivation. Law firms like this because it shows that a person will take their position seriously and work hard. It shows they want what the law firm has and will not be "jaded" when they arrive at the law firm.
Despite having a record that would never have indicated being able to work in a major New York City law firm, the candidate ultimately got an offer and moved to New York when their clerkship ended. The candidate impressed the interviewer who ultimately believed this person belonged in a major law firm. The law firm paid a clerkship bonus and moving expenses to the candidate. It surprised even me though I was glad for the candidate's success.
View BCG Attorney Search's Recent Placements
Read BCG Attorney Search Reviews