Alcohol beverage attorneys
are involved in all phases of crimes, torts, and administrative actions of alcohol sale and use. The quantity of alcohol consumption in the United States means many jobs are available in this practice area.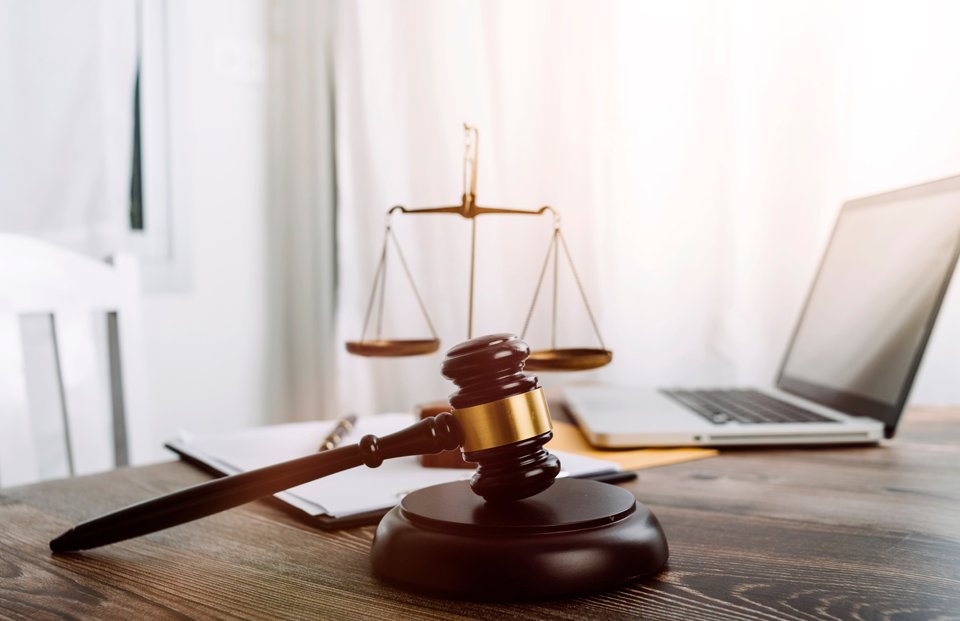 Nearly 90 percent of Americans have consumed alcohol, and 70 percent drank alcohol in the past year. Almost 55 percent drink monthly, with over 25 percent binge drinking every month.  
The results of alcohol use or abuse are staggering. Almost 20 percent of emergency room visits are due to alcohol consumption and over 20 percent of substance use overdoses are from alcohol. Over 10,000 deaths annually, accounting for 29 percent of all fatalities, occur while driving.  
Alcohol misuse accounts for approximately $250 billion annually in costs, with 75 percent of the total cost from binge drinking.  
There is a wide variety of
career opportunities for alcohol beverage lawyers
at the federal and local levels and in criminal and civil proceedings with all these consequences. Before discussing those, it is essential to understand the law areas that alcohol beverage attorneys get involved in.  
Laws Governing Alcoholic Beverages
There are federal laws, state laws, torts, and administrative actions that require the services of an alcohol beverage lawyer.
Federal Criminal Law
It is legal for Americans to make and consume beer and wine for personal use. The federal government regulates all other production and sales. Primary crimes are the operation of an illegal still and evading federal excise taxes. Both are punishable by up to five years in prison and a $10,000 fine.  
The federal Bureau of Alcohol, Tobacco, Firearms, and Explosives (ATF) is the primary law enforcement agency charged with investigating these crimes.  
State and Local Laws
The states have similar crimes for illegal still operation and evasion of state taxes. They also have laws against drunk driving and prosecute those driving while intoxicated (DUI). They regulate the sale of alcoholic beverages.  
There is also an entirely different field—torts and administrative law. Common torts include business liability (for selling alcohol to an intoxicated person) and automobile accidents where the defendant was DUI.  
Administrative law encompasses granting and revoking a license to sell alcohol both in stores and bars or restaurants.  
Careers as an Alcohol Beverage Attorney
There is a wide variety of career opportunities for alcohol beverage lawyers at the federal and local levels and
in criminal and civil areas of law.
First, though, a person needs to be qualified. This includes earning a Juris Doctor degree from an accredited law school and then passing the bar.  
ATF Attorney
A career as a lawyer at the Bureau of Alcohol, Tobacco, and Firearms (ATF) is an option. While prosecution of alcohol-related crimes is left to the
United States Attorneys
' Offices, the agency still has approximately 80 lawyers. They provide legal advice to the agency in support of its programs and operations. ATF attorneys are also involved in field office investigations.  
Criminal Defense Attorney
A criminal defense attorney specializing in alcoholic beverage cases can be a busy person.
There are always a
plethora of clients
running afoul of federal and state alcohol laws. For example, today's sophisticated bootleggers evading the federal excise tax need representation when they are apprehended.  
Another area with consistent work is DUI. In 2018 alone, over one million people in the country were arrested for the crime. Many people get significant injuries or die from drunk drivers. Those charged with DUI need to be defended in court.  
Personal Injury
This is another promising field – personal injury with a specialization in alcohol beverage law. There are many torts associated with alcohol. For example, a bar or restaurant that sells alcohol to an intoxicated person could be liable for damages due to the intoxicated person's subsequent actions.  
DUI accidents also bring in steady work for alcohol beverage personal injury lawyers. Many potential clients suffered injuries from a drunk driver or had a family member killed in a DUI accident.  
Civil Defense Attorney
There are a lot of rules and regulations related to alcohol that people can run into. Store clerks can accidentally sell alcohol to a minor or intentionally sell liquor outside legal sales hours. They need to be defended.  
You can sue bars and restaurants for selling alcohol to a person who then commits a tort. Or they can lose their liquor license for an assortment of violations. They both need the services of an alcohol beverage defense lawyer.  
Daily Practice
Case Assessment and Investigation
When clients first come to them, alcohol beverage attorneys will conduct an initial investigation or perform legal research to determine the case's merits. The investigation can entail locating witnesses, taking witness statements, talking to any relevant government agencies, and further interviewing the client to understand the facts better.  
Negotiation, Pleas, and Alternative Dispute Resolution
Today, most lawyers will next look to settling the case out of court. An alcohol beverage defense attorney will look to the prosecutor to drop the charges or negotiate a plea if the facts warrant.  
Alcohol beverage attorneys in civil practice will look to settle pre-trial. If informal discussions break down, then formal alternative dispute resolution is common today. This includes mediation or arbitration—anything to avoid the protracted length of a civil trial, which can take over five years to move through the courts.  
Litigation, Pre-Trial, and Trial
If dispute resolution is not possible, then it's time for the trial or administrative hearing.  
Draft Pleadings and Initial Motions
Alcohol beverage criminal defense
attorneys
will review the criminal complaint or indictment against their client and prepare a motion to dismiss the charges.  
Personal injury lawyers will draft their complaints about a civil lawsuit.
Civil defense attorneys
will review these complaints and prepare motions to dismiss the allegations.  
Pre-Trial Hearings
Criminal defense attorneys will represent their clients in arraignment and preliminary hearings. Alcohol beverage lawyers in civil practice will attend pre-trial status conferences.  
Discovery Process
Discovery is the exchange of relevant information between the parties. Lawyers usually start with drafting interrogatories, consisting of a series of written questions the opposing party must respond to under penalty of perjury Lawyers hold depositions next. These are formal meetings between the parties where one side's lawyer asks the opposing side's party questions and the opposing party is obliged to respond under oath.  
Attorneys prepare requests for the production of documents and send them to the opposing party separately or as part of interrogatories or the deposition.  
Alcohol beverage attorneys also may engage the services of experts. For example, in criminal cases, experts from both sides may examine the evidence. In a DUI car accident personal injury case, medical experts are often needed to understand the injury and estimate damages.  
All these discovery mechanisms help the lawyer gather the evidence needed for trial.  
Pre-Trial Motions
Concurrently with discovery, alcohol beverage lawyers are busy with filing motions with the court. Criminal defense attorneys may file motions to dismiss the charges, suppress evidence, or even change the venue (place of trial).  
Plaintiff and defense attorneys will likely file motions for summary judgment. This motion asks the court to issue a ruling based on undisputed facts of the case. This is appropriate when there appears to be a lack of issues to be decided by the jury.  
Trial
Then it's time for the trial. Alcohol beverage lawyers will select the jury members, make preliminary arguments, call witnesses and experts, and present closing arguments.  
Appeals
If a client feels the case has gone badly, the lawyer can look for reasons to appeal. Valid grounds for appeal include mistakes by the court, jury misconduct, improper admittance, or suppression of evidence.  
If the appeal is granted, alcohol beverage lawyers will prepare briefs to outline their arguments and present them at oral argument.  
Role of an Alcoholic Beverage Attorney
An Alcohol Beverage Attorney advises domestic and international manufacturers, distributors, and retailers on a full spectrum of legal issues related to alcohol law, including:  
Regulatory compliance and licensing
Governmental relations and representation
Trade practices and customs matters
Defense against administrative or enforcement actions
E-commerce and Internet marketing
Protection of intellectual property rights
Interstate and international trade and shipping
Bankruptcy and creditors' rights concerns
Marketing and advertising compliance
Dispute resolution, including litigation and appellate representation
Alcohol legislation and advocacy
Tax compliance and planning
Environment, land use, and water laws  
Conclusion
With the prevalence of alcohol and the havoc it can wreak in society, there are plenty of opportunities for the
alcohol beverage lawyer.
Read these articles for more information: