Summary: Do you know what an of counsel attorney is? Read this article to find out the role(s) of counsel attorneys play within law firms.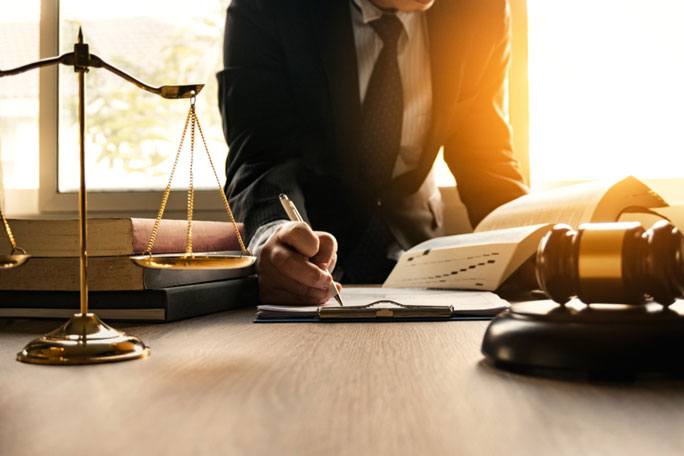 We've heard the term of counsel when applied to attorneys but do we really know what an "of counsel" attorney is and what they do?
This article sheds light on exactly what are of counsel attorneys and the part they play in the field of law.
What and Who Determines an Of Counsel Attorney
What does of counsel mean when it applies to an attorney or attorneys? Does it mean attorney on hold? Does the term involve some sort of retainer? Is it even a real term?
Yes, of counsel is a real term, and it describes a certain type of attorney found in large, small or boutique law firms.
According to the website
Lawschooli
, of counsel describes a lawyer who is employed by a firm to do work but is not as an associate or a partner.
Of counsel is essentially another way that lawyers get paid. As an example,
attorneys of counsel are often talented lawyers who come in to do work on high profile cases or those requiring a specialty.
Of counsel can also be used in other contexts particularly as the American Bar Association (ABA) states that there are four 'acceptable' definitions of the term:  
An of counsel attorney is a part-time practitioner who practices law in association with a firm, but on a basis different from that of the mainstream lawyers in the firm. Part-time practitioners are sometimes lawyers who have decided to change from a full-time position, either with that firm or with another, to a part-time one, or sometimes lawyers who have changed careers entirely, as for example former judges or government officials. 
Another role that an of counsel attorney can arrive from is that of a retired partner of a firm that, although not actively practicing law, can nonetheless remain associated with the firm and available for occasional consultation. 
Of counsel roles can also extend to a lawyer who is, in effect, a probationary partner-to-be: usually a lawyer brought into the firm laterally with the expectation of becoming a partner after a relatively short period. 
A permanent status of counsel attorney in between those of partner and associate, having the quality of tenure, or something close to it, and lacking that of an expectation of likely being promoted to full partner status.
In short, of counsel is used for lawyers who didn't immediately make the cut as a partner but are still hired by former partners who may still have some occasional use for the firm and the "of counsel" attorney's talents.
An Example of a Of Counsel Attorney
The Balance Careers
site outlines an of counsel attorney as a person with extraordinary legal skill within a law firm, but practices in an area that's not highly profitable (trusts and estates is a common example).
Clients sometimes need the attorney's expertise, which is highly specialized but aren't willing to pay a ton of money for it and don't need it most of the time. You don't want to send these clients elsewhere, for competitive reasons, but you also don't want to pay this marginally profitable attorney partner-level compensation when he or she is indeed
not
a partner nor has aspirations of becoming a partner.
In cases like this, these types of attorneys are made of counsel are paid more than an associate, but less than a partner.
The advantage for the attorney is job security – they know that they're valued by the firm and won't be pushed out at the end of a certain number of years (as associates who don't make partner typically are).
Being of counsel, rather than a partner, is also an option for attorneys who prefer a more predictable, less time-intensive schedule.
For many, the tradeoff of a substantially lower (but still high by any reasonable measure) salary for lower hours is a good one.
People in this category could include attorneys returning to the firm after a stint in government, older attorneys interested in gradually downsizing their practice, and parents returning to the workplace who want a better work-life balance than being a law firm partner typically affords are strong candidates to become of counsel attorneys.  
What's The Compensation for Of Counsel Attorneys?
With all the hurrahs and haranguing of associate salaries, people tend to forget the salaries of counsel attorneys make.
Sure, while of counsel attorneys might not be considered "part of the group" within a law firm, this doesn't mean they aren't well compensated for their work.
At last check, the going pay for of counsel attorneys within prestigious American law firms lands in the $335,000 range.
Mind you, that amount arrives from a traditional position in which of counsel attorneys are paid a rate that is between high-level associates and partners.
One prestigious law firm breaks down their of counsel pay in this manner:  
| | |
| --- | --- |
| 1st Year Counsel | $335,000 |
| 2nd Year Counsel | $345,000 |
| 3rd Year Counsel | $355,000 |
| 4th Year+ Counsel | $360,000 |
The Downside of an of Counsel Position
There are potentially several downsides to being of counsel rather than a partner. The most obvious is reduced pay from that of a partner's level.
More or less, attorneys who are of counsel typically make a salary equivalent to that of a high-level associate as opposed to the much higher average profits-per-partner.
(Junior partners typically make much less than the average, but the upside potential of being a partner over time is much higher than being a salaried of-counsel.)
There's also a prestige hit to being of counsel. Although this may be offset by the downsides of actually having to do the job, saying you're a partner at a major law firm sounds impressive!
For many attorneys, however, the benefits of having an of counsel position outweigh the downsides, and it's a good mix of the steady income of associate life with the relative job security of partnership.  
The Upside of an of Counsel Position
In all likelihood, of counsel attorneys will never be required to work the long hours of associates. This makes their life-work balance much more favorable even if they make less money than partners.
Of counsel attorneys are also more specialized than other attorneys. While this means of counsel attorneys will not have as high a variety of legal cases to work on, it also means they won't get pulled from one case to another that needs legal attention.
In this, of counsel attorneys have the luxury of concentrating on their practice area of choice, leaving little guesswork or surprises in their day-to-day routine.  
Conclusion
In some cases of counsel attorneys are treated like the black sheep of a law firm; they're not utter strangers occupying a window office down the hall, but at the same time they are not quite openly accepted into the law firm's family.
More to the point, of counsel attorneys can seem like temporary employees, hired for a stint of time and once that time ends, gone within a workday.
This, however, should not cast aspersions on the type of attorney an of counsel attorney is. They aren't second raters but instead, depending upon their practice area and book of business, potentially valuable assets to any law firm, no matter what that firm's size or prestige level may be.