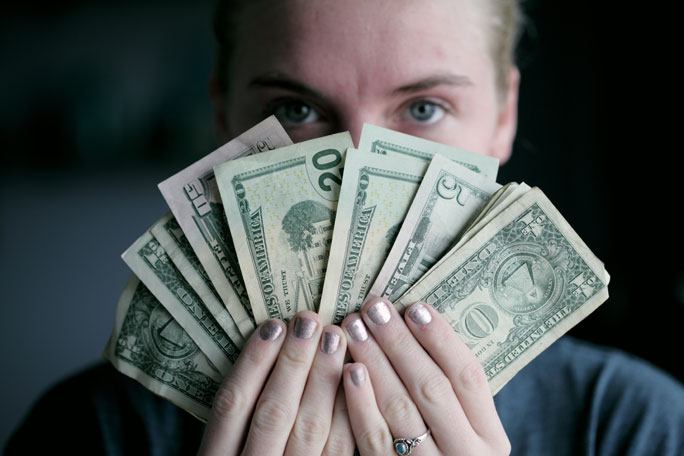 If you're currently in law school and find yourself wondering what kind of money you might be making in your 30s, you might want to read on.
Whilst money shouldn't be the only reason you're studying law, it's a real-world consideration – and something that could make all the long nights in the library worth it.
The first thing to understand is that the field of law is extremely diverse. As such, so are the related incomes. For example, lawyers working in the public sector tend to be paid less that those plying their trade in the private sector.
According to
recent data
, the median average salary for a lawyer in the United States is just over $82,000. Let's take a look in more detail at the various pay-packets that different types of lawyers can expect. It may help you
plan out a career path
– or even a career change.  
Corporate Lawyer
Corporate lawyers ensure the legality of company transactions, acting as advisers to corporations on issues from gathering and analyzing evidence for legal proceedings to providing advice on issues related to taxation. Because of the broad nature of corporate law, many chose to specialize in different aspects and relate them to the companies that employ them.
A junior corporate lawyer salary can start anywhere between $30,000 and $100,000 a year. In some cases, when the best graduates of top law schools secure first rate programs, a starting salary can be, on average, a massive
$160,000
.
These are exceptional circumstances, and most graduates of US law schools would be starting on a much more modest salary. However, corporate law remains one of the most profitable fields of law, with an average salary reaching
$103,352
. As your career progresses, lawyers in their 30s who take the time to find a niche in corporate law can expect this amount to increase year on year.  
Trial Lawyers
Some of the highest paid legal professionals are trial lawyers. It is the high-profile cases that are often the most lucrative, however not every trial lawyer takes these high-dollar cases. In 2018, the
median pay for trial lawyers
was $99,000 – a hefty pay-package for young lawyers looking to progress in the field.  
Intellectual Property Lawyers
Intellectual property law is a field for the future. As advancements in technology continue, more and more intellectual property is at stake. Intellectual property laws protect ideas, patents and trademarks. This fast growing aspect of law is also among the most highly paid. The
median pay
is nearly $137,000 for those in the middle of their career. Lawyers who've reached the high end can even earn up to
$197,000 a year
.  
Tax Attorneys
A tax attorney is a lawyer who helps solve tax issues. They are essential consultants for businesses and individuals that need contracts drafted. It's not as glamorous as standing in trial, but the pay checks can still be notable. As of 2018,
median pay
for tax attorneys is about $99,000. Some make as much as $200,000 each year from their expertise and advice on tax legislation.
For tax attorneys in their 30s, choosing to remain in the field of tax law can lead to a regular increase to their earnings as their career progresses.
Finding your way in the world of law can be a little daunting, but the rewards – both professional and financial – can be great. Legal placement agencies like
BCG
can be an incredibly effective means to gain a foothold for your career.
Submit a resume
today to begin your path in law.