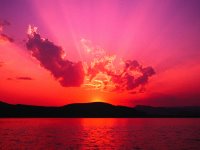 I just spoke with a candidate who triggered a memory of a difficult as well as tragic situation that I encountered with a supervising attorney as a junior associate. As a recruiter you hear many stories of weird things happening at law firms. Some make the headlines when clients "go postal," or an attorney decides that a jump from the heights is the better solution, than the exit from the firm.
But there are plenty of uncomfortable things happening that are not in the headlines. I hear stories of high level attorneys suddenly disappearing from their firm without a trace, or attorneys permanently moving into their offices and abandoning their homes. There are the difficult substance abuse scenarios and the appropriate/inappropriate office romances. When one is spending most of one's life working at the office, pretty soon real life creeps into the picture, invited or not.
In my case, the situation was a senior attorney who was very ill but not wanting most people, including his clients or peers in the firm to know what was truly happening. He was a beloved member of the firm which made it all the more difficult. Since I was a nurse in a previous life and since I had daily interactions with him and interfaced with clients for him, I had a clear view of the scenario. My nurse side was screaming, "this man needs to be in a hospital with aggressive therapy," while my attorney side was walking a tight rope trying to maintain his dignity and respect his choices in the way he chose to ride out his illness. Lawyers put great stock in image, staying in the saddle, and giving their clients great service.
But, having my work product reviewed by him in the ER and getting cell phone instructions from him in his hospital bed began to feel like we were over the line. Once, during a telephone conference in the office with just the two of us speaking across country to clients, he lost his ability to speak, grasped for water, and motioned me to continue a very high level discussion that was completely over my head as a first year associate. Given his illness, the fact he was functioning at all was a testament to the man's brilliance and determination. But, with time, I began to feel very alone and scared about what I was witnessing. I had shared my concerns with him in a kind but direct way. Not much had changed. Now, I knew that I had to call in some reinforcements.
Fortunately, there were senior attorneys in my office who could invoke the bonds of a lifetime friendship with this fellow, and who had the skill to step in with love and concern to help him accept that his first responsibility was to himself and to attending to his illness. Clients and corporations can adjust. Other attorneys could cover. Even with everyone in the practice group and all of his closest friends in the firm eventually on board, it wasn't easy. I felt like a tattle tale when I finally asked for help and support. I didn't want to undermine his reason for living. I'm still not sure of the lesson here. Life is a matter of balance. You do your best. Sometimes it doesn't feel great. All of us at the funeral some months later were tightly bonded over the loss. We all did our best.
No one can offer standard advice for these situations. I think the critical factor in gauging the health of your firm if such a situation presents is, do you have someone you can go to and feel safe in asking for help?