In my estimation, confidence reigns supreme. My friends are snickering as they read this because most will agree that my confidence level does not need improvement.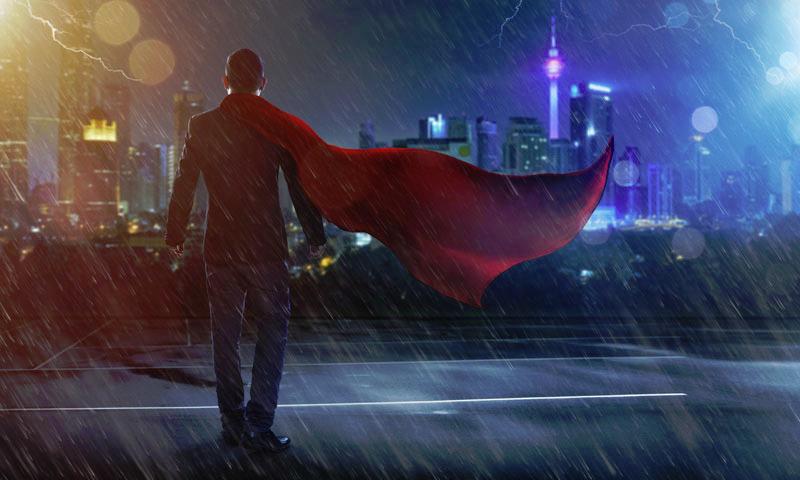 In my estimation, confidence reigns supreme. My friends are snickering as they read this because most will agree that my confidence level does not need improvement. I thinks it is actually an attribute in my profession. Come to think of it, I cannot think of any profession where this would not hold true.
But, alas, confidence is not everything. As much as I like to think that confidence is the ultimate trump card, confidence has sometimes failed me, or, at least not been enough.
My best example is interviewing. Let me start out by saying that I am a terrific interviewee. It's true (see? confidence). So I begin each
interview preparation session
with a candidate by emphasizing what I know. The primary issue I target in each of these sessions is exuding confidence during the interview. "Confidence" is perhaps a nebulous term, but I get specific. Confident people look, act, talk and dress the part.
When I have finished stressing the importance of confidence, I address a second issue that really bears no relation to the above: the curve ball. And, my friends, there's the rub. I tell candidates to prepare for the out-in-left-field questions, but, isn't this really a contradiction in terms? How do you really prepare for the unexpected?
Well, in large part, you don't. Sometimes I really want to ask a candidate if he/she has a background in improv. That, I think, would be an immense plus. Strangely enough, a history of arguing motions before courts doesn't get you there. Judges can indeed ask tangential questions, but, personally, the issues judges raise are at least related to the case at hand. Interviews, though, are a different ball game. To say that certain questions come out of left field in no way encapsulates some interview behavior.
As mentioned, I am an interview master. However, I have been in interviews where the interviewer's line of questioning has left my mouth gaping. I'm thrown entirely off base. Yes, I know to expect the unexpected, but really. I mean, REALLY.
There are too many of said instances to discuss today; however, here are a few of my dear interviewing memories:  
Interviewee as deponent.
I always approached an interview as everybody putting their best face forward. Sadly, this is not always the case. Sure, you make sure you brushed your teeth, ate a protein-rich breakfast (not in that order), put on your power suit, and spent that extra 5 minutes on your hair. You are set. Well, the interviewer may also be set, but he has clearly been reading a different interviewing guide than you. It's certainly not a BCG guide.
You get to the interview prepared to have a pleasant chat about your experience, and BAM! You begin to ask: Is this an interview or a deposition? This guy is not trying to make nicey-nicey chat with you, he is treating you as though you've done something terribly wrong. He's flat out belligerent. What is it, you ask? Should I have spent yet another 5 minutes on my hair? Should I have declined that extra cup of coffee from the kind recruiting coordinator?
Nope. It happens. I've been there. It was a painful thirty minutes (that felt like thirty days). How did the self-proclaimed interview master handle it? Well, surprisingly well. I was asked to return for more interviews, which I guess is good since I was convinced the first guy hated me. I'd like to say I rose above it, like a phoenix rising from the ashes. "No," I heard myself saying, "I wouldn't take this job if it were the last job on the market." So, naturally, I agreed to another interview.
The last laugh was unfortunately on me. Two hours before my
call-back interview
, my recruiter called me to say that the firm had hired someone else. I wanted to call this firm personally and tell them that I hated them and that, if the litigation market hadn't been so poor, I would not have even considered them. Of course I didn't. That was, in retrospect, a wise decision. What was a poor decision was setting myself up for more. Even at the time I felt like the abused spouse who returns to the abuser. Don't do it. If this happens to you, tell your recruiter what happened and expect him/her to address the issue with the firm. I wish that I had made it clear to my recruiter that I expected the firm to get such feedback. Oh well.
Interviewee as anonymous everyman off the street.
I was interviewing with a large international firm in my chosen market. I was dressed in my power suit. I was prepped. I was focused. I was incredibly unprepared for what was to follow.
As I approached the large office building in my large market in my power suit and 5-minutes-extra hair, I instantly felt a little off. I looked up, and who should I see walking towards me but Superman. You know him: red cape, blue body suit, large "S" across the chest. Superman. I almost spilled my Dunkin Donuts coffee all over my power suit. Thankfully my 5-minutes extra hair was undisturbed. It turns out that it was Halloween, and I did not know that. I had gone to a Halloween party the previous weekend and had totally forgotten that interview day was the actual Halloween.
A little distracted, I proceeded up the elevator to my destination. Everything went surprisingly smoothly until I met the partner with whom I would be working. I walked into his office, and the level of disorganization was surprising even for a busy person. He spent about three minutes shuffling though his mess to locate my resume. When he found it, it was clear that he had never glanced at it before. His area of practice was primarily soft IP and mine wasn't (I had done a little but not much). He asked me whether I had a technical background, and I said "no." I think that my B.A. in the "Plan II Honors Liberal Arts Program" would have clued him in on that fact.
It doesn't matter. That was actually the least disconcerting incident that day. I took more offense to the 5-minute phone call he took in the middle of the interview. What can I say? Clearly I am not working for this firm now. In retrospect, I wish I had asked Superman if I could don his costume for the interview. Maybe it would have given me superpower strength. Or, heck, at least a good laugh.
Learn why attorneys usually fail law firm phone-screening interviews in this article: