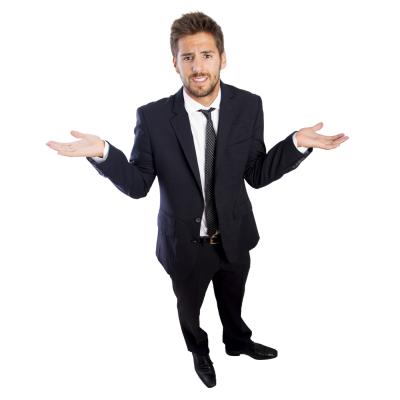 Answer:
I am sorry to hear about this unfortunate news. This is probably not the best time for a
corporate associate to be looking for a job
, although it is not as bleak as some people are making it out to be. Let's try to make lemonade out of the lemons.
Before we get into what you should be telling prospective employers, we need to analyze what actually happened to you. First of all, did you have any inkling that you were going to be let go? How have you been doing at your firm? What have your reviews been like? Have you been receiving assignments up to this point? If not, have the other associates in your department been busy while you are not getting any new assignments?
You did not tell us anything about your firm: Is it a small boutique or a mega-firm? Are you the only associate in your department or are there many others? Were you the only associate who was laid off or did the firm do some serious pruning of the associate ranks? Are you eligible to be rehired should the deal stream start to build up again? All of those questions are critical in determining how to respond to prospective employers.
Forget about what the firm is saying "publicly" about associate departures. What matters to your future is what the partners who will serve as your references will say when a prospective employer calls them. Wherever you interview, the potential employer will want to check your references to find out why you were laid off.
The first thing you must do is speak with the partner you work with most frequently. This is even more critical if you were the only associate who was asked to leave the firm. Let this partner know that whatever reason he will give for your departure must be truthful and be the same answer that every partner will give should any of them be checked as a reference.  
Let's go through two different scenarios:
If you were part of a large group of associates who were asked to leave, your response to potential employers will be easier than if you were the only one let go. Whether or not the firm is attributing the layoffs to the economy, multiple terminations speak for themselves. Given the way things have been going over this past year in the
corporate practice area
, even if the firm is not announcing that the layoffs are due to economic conditions, the reason for a mass termination of corporate associates seems to be self-evident.
Under this scenario, you can tell prospective employers that you were not terribly surprised to be laid off, due to the fact that the flow of assignments had slowed down for all of the corporate associates and even the partners did not seem as busy as they had been before. By the way, if there was a mass exodus from your firm, trust me that wherever you interview, they already will have received a number of resumes from lawyers at your previous firm.  
But what do you do if you were the only associate who has been let go? This is a much more difficult position. You really need to think about what happened. Can you think of anything that you might have done to cause the firm to terminate your employment? Was there any indication at all that this was about to happen?
You are about to be interviewing for your third job in only four years of practice. According to what you have told us, you have stayed at each job for two years. Why did you leave your first job? What are you looking for from this next employer that will allow you to stay for many years? These are the kind of questions you need to ask yourself prior to going on any interviews, because a prospective employer will certainly want to know the answers.
If your termination really had nothing to do with the quality of your work, you need to discuss with your supervising partners what they are comfortable with you saying
during your interviews
. Good luck!
Summary: Sometimes a law firm doesn't want to share the actual reason that a person was fired when it makes them look bad. What can you do about this in interviews?
Learn why attorneys usually fail law firm phone-screening interviews in this article: