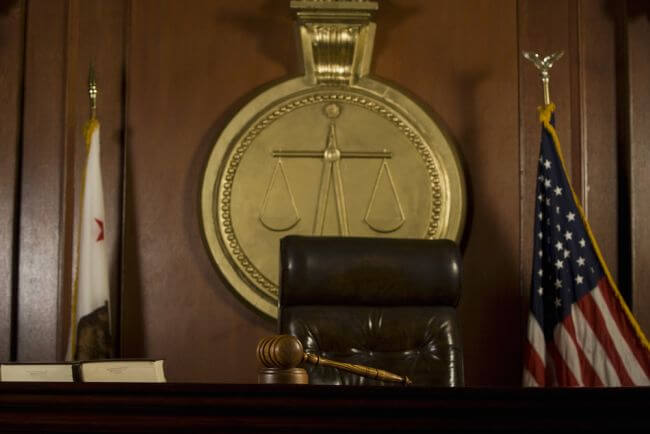 Assuming that you are interested in private practice after your government service or clerkship, what things can you do to maximize the value of such experiences in preparing for private practice?  
Considering a Clerkship?
See To Clerk or Not to Clerk
Search Judicial Clerkships on LawCrossing
Begin with the recognition that most law firms view government service and clerkships as quite valuable. Indeed, most law firms give full credit for years in government service or a clerkship, as equivalent to years you might have spent as an associate in the firm. Some firms, moreover, pay bonuses (especially to clerks) for signing on to start a private practice career at one of those firms.
VALUABLE SKILLS
Thus, the question is not really whether government service and clerkships are perceived as valuable; they are. But there are things about government service and clerkships that can provide particularly valuable skills and experiences that you should (if possible) seek to make part of your clerkship or government service. Here are a few suggestions:
Look for experiences that cannot be duplicated in private practice. But for service in a prosecutor's office, for example, you would almost certainly never see how a grand jury works. But for government service, you would probably also not see how an agency deliberates, or learn the informal rules that can affect how agency staff choose to proceed with their cases. When opportunities present themselves in government service to see the inner workings of the system, take those opportunities, even if the work is not necessarily glamorous.
Similarly, one of the principal advantages in a clerkship is the opportunity to see how a judge makes decisions. Whenever possible, ask the judge for his or her views on the important factors in the case, the quality of the advocacy, and the way that the judge makes credibility determinations. Learning to "think like a judge" will almost certainly make you a better advocate if and when you are standing before a judge in private practice.
Spend time thinking, moreover, about the various styles of advocacy and lawyering that you observe. Although it is not possible (or desirable) to copy another lawyer's style, it is possible to observe what consistently works, and what consistently fails, in appearances before your judge or encounters with your agency. Note also the things that really irritate you about some lawyers; strive to eliminate those irritating habits from your own practice once you jump to a private firm.
As part of your clerkship or government service, try also to gauge your reactions to some of the areas of law that you may encounter in private practice. Although clerkships or government service may not be perfect sources of information for making career choices, they can provide you with much more practical experience with the rhythms and styles of different areas of law than you could get from reading cases in law school. Embrace the diversity that can come in a judge's docket, and ask yourself which kinds of cases you like more than others, and why.
Also, in government service, many agencies have rotation programs, which can permit you to perform in various roles. Use these opportunities to find out more about your own responses to various parts of the practice of law. Knowing more about what interests and energizes you may help you to make appropriate, sustainable choices for your career in private practice.
Take advantage of the fact that many judicial chambers, and many agencies, provide tremendous opportunities for the exercise of responsibility at a very early stage in your career. Do not shrink from the challenging "big case." Mastering such problems will give you confidence to master other challenges, throughout your career.
Participate in any training offered through the clerkship or government service. Gather the manuals and handbooks that are standard for agency or courthouse staff. Tour the facilities. Get to know the staff members, who will often remain after you have left. In short, master not only your own job, but also the details of the operation of the institution with which you are associated.
KEEP IN TOUCH
At the conclusion of your tenure, make sure to take steps to keep in touch with the people you have met. Often, former clerks and government employees form loose associations of colleagues who maintain contacts throughout their careers. Many judges and agencies, moreover, conduct periodic reunions and other functions where these contacts can be nurtured. These contacts can bring advice, support and introductions, which can be of great benefit in private practice.
When you get to a firm, take steps to advertise your clerkship or government experience. For example, when inquiries circulate through the firm (as they often do, both formally and informally) about the practices and predilections of an agency, court or judge that you may know, speak up. Even if you cannot contribute a great deal on the merits of the legal issue, your insight and awareness of the personalities and procedures involved may be of great value. Responding to such inquiries, and looking for other ways to share your clerkship or government experiences, moreover, can help to knit you into the fabric of the firm, allowing you to make an immediate, noticeable contribution.  
Continue to study, and dedicate yourself to supporting, the institution with which you are affiliated. Studying the history of a court, or an agency, and the biographies of the judges and agency leaders, may give you perspective and pride about your participation in the institution. Contribute also, if you can, to efforts to improve the functioning of the institution. The sense of "doing good," the sense of personal growth and accomplishment, and the sense of being part of a noble tradition in the law, may be some of the most important reasons why many new lawyers choose clerkships or government service as part of their entry into the profession.