BCG Attorney Search is a legal placement firm and not a legal recruiting firm. There is a huge difference. Read more about this here.
Question:
I am a partner at a mid to large size firm. I have done well and have a decent book of portable business. I frequently receive calls from headhunters trying to move me to another firm. Generally I avoid these calls. I am busy, happy with my firm, and I not into take the risk of moving my practice. I see little difference between my firm and the opportunities being pitched by the headhunters who call. However, given the current economic situation and the difficulty my firm has had recruiting in related practice areas, I am reviewing my situation. I know a lot of people at various firms in my area of expertise. What would the benefit to me be of spending time working with a recruiter? It's my impression that for the most part, you are just out to make a buck with little thought or understanding of what might motivate me to be more open minded.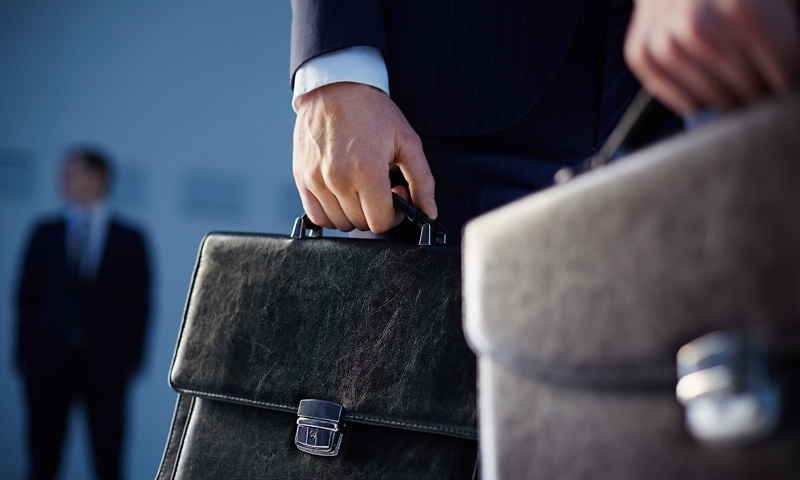 Answer:
There are different styles to recruiting, just as there are in the practice in law. I don't object when someone refers to me as a ''headhunter'' but I see a distinction between a headhunter and a professional recruiter. At BCG Attorney Search, we fall into the latter category. A professional recruiter usually calls for one of two reasons, either of which might be helpful to your success in the short or long term:  
Number One- Ours is a relationship driven business. We make calls to introduce ourselves and get to know a little about you so that over time we can develop a positive relationship with you. As your practice matures and the market changes or develops, we will have an established rapport with you. By investing in learning about you as an individual and as an attorney, we learn about your practice, personality, and the strengths and weaknesses of your current platform. This information allows us to identify and alert you to opportunities that you might have an interest in as we work with clients in executing their strategic growth plans. Many attorneys take the time to speak to us for a few minutes from time to time, particularly when they like the demeanor of an individual recruiter or are impressed by how much they know about a practice discipline or the competition. I am sure you've noticed there are a range of styles out there and you may find yourself opening up more to one person than another, which is a good indicator of who to seek out or spend a few minutes chatting with. By developing a relationship with a couple of recruiters that you like, you can stay on top of the market, get information about what is going on at other firms, and stay informed. When you take stock at various points in your career of your practice and goals, you will have established a level of trust over time that can come in handy at some point.
Number Two- Ours is a relationship driven business. We often have ties to particular clients and work closely with them. Frequently when we sit down with a client at the beginning of a search, we discuss what sorts of traits and skills a client is seeking in building or developing a practice area. For clients with whom we have developed a strong relationship, we often do targeted searches. This means we are entrusted by the client to convey more substantive information about a firm or practice to a handpicked list of pre-identified prospective candidates. If you receive one of these calls, it means that we conducted research for the client and have sat down together to discuss the profiles of select attorneys. The client has already expressed interest in speaking with you and directed us to contact you at their request. If you take no other
recruiter calls
, should you a recruiter indicate they are calling on behalf of a particular client at the firm's bequest, take the call. It's nice to be wanted and this is a great opportunity to take an inventory of your present situation. It offers you a chance to compare where you are to another platform in depth. You may talk to the firm pursuing you and decide to move or you may ''re-choose'' your current firm. At a minimum you will learn some interesting things about another practice or firm and/or make some new contacts in your practice industry that could be useful at another point in your practice or career.
Regarding your comment that we are in it to ''make a buck'', yes this is how we earn our living and obviously there is a financial profit if you make
a lateral move
. But not all of us are mercenary in our efforts. Those of us who are in recruiting for the long haul take look at our work in a bigger picture, and just like any sort of business development, we approach it with a service oriented mentality because our reputation and credibility on the line. Those
two things
are extremely important to success in any field, so it is in our interests to work towards a positive outcome for our candidates and clients and for them to have a favorable experience working with us. Much of our business comes from referrals or additional opportunities clients give us to work on searches and just like attorneys we want a lasting relationship with our candidates and clients.
A professional recruiter can be an outstanding resource to any attorney. When the timing is right, we provide a wealth of information and insight into various firms. We act as your advocate and counselor in researching and comparing practices to find the one that has the elements that have the keys need for your success and work to thoroughly identify firms whose platforms will support the attainment of your goals. You never know whether an opportunity may be transformational in terms of elevating your practice unless you listen and talk with those recruiters that present themselves with knowledge and professionalism.
See the following articles for more information:
How much do legal recruiters make?
Learn the answer in
this related article
.  
BCG Attorney Search is looking for driven recruiters to join our team. BCG Attorney Search covers the entire United States, Asia, Europe and the Middle East. We offer first-rate training and coaching, pay top of market commissions, pay our recruiters as employees and not independent contractors, and offer medical insurance and other benefits. Additionally, BCG is the best known brand in the industry and is part of a 200+ employee legal employment company. We offer a supportive cooperative atmosphere and provide you with everything you need to be the most effective recruiter possible (continually updated internal job database, massive advertising support, incredible back office support, and many other perks designed to ensure you match every possible candidate with every available position).