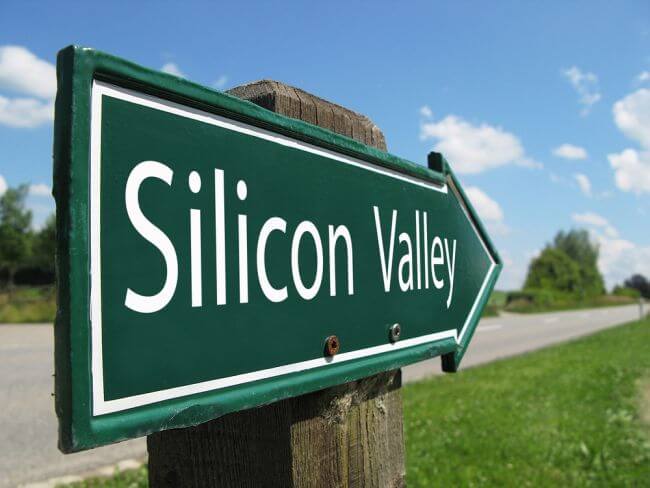 What budding junior, mid-level, or
senior lawyer
wouldn't want to practice at the epicenter of the entrepreneurial cradle, California's Silicon Valley? It all began in 1939, when the original garage start-up was created by two Stanford University grads, William R. Hewlett and David Packard. Since then, the legendary business deals in Silicon Valley have frequently been compared to the great Gold Rush that brought so many to the New West. Although many other areas in the United States have tried to set up their own technology corridors, this is the original and still the best!
You can take the 101 and 280 to Silicon Valley, but you won't see a sign for it. It stretches roughly from San Jose to just south of San Francisco, an area approximately 50 miles long and 10 miles wide. It contains household-name Fortune 100 companies, as well as some of the best start-up opportunities anywhere in the United States.
This area has spawned one of the greatest concentrations of wealth anywhere in the world, with billions of dollars invested in some of the most successful venture capital firms in the world. Is it any wonder that nearly everyone with a good idea tries to raise capital here? That means one thing: a large number of companies that need attorneys.
Silicon Valley has everything that an aspiring attorney might want. Some of the best technology and service companies can be found here, including such giants as Applied Materials Inc., Apple Computer, Cisco Systems, Ebay, Electronic Arts, Hewlett-Packard Co., Google, Intel, Netscape, Oracle Corporation, Sun Microsystems, and Yahoo!
Of course, the most recent media attention has focused on the rise and fall of the dot-com tide, those halcyon days when it seemed that every person in the Bay Area had a business plan, much like the screenplay in every waitperson's back pocket in Los Angeles. Since the dot-com crash, the legal market remains vital. The corporate market has now rebounded from the bubble burst.
As a mark of the robustness of the legal market here, many New York and international powerhouse law firms have opened offices here. A further measure of the market is that nearly all of the associates and partners from the once-formidable Brobeck, Phleger & Harrison, LLP, were quickly assimilated into other firms around the Silicon Valley area.
Many of the most respected attorneys in the United States are here in Silicon Valley. This is, after all, the home base for Cooley Godward; Fenwick & West; and of course,
Wilson Sonsini Goodrich & Rosati

Rudnick Gray Cary Ware & Freidenrich; Heller, Ehrman, White & McAuliffe; Morrison & Foerster; O'Melveny & Meyers; and Orrick Herrington & Sutcliffe.
Indeed, the high quality of the work available to attorneys here hasn't gone unnoticed, and more and more of it is being generated. Some world-class New York and international firms with a presence here include Coudert; Foley Lardner; Greenberg Traurig; Latham & Watkins; Morgan, Lewis & Bockius (through its acquisition of Brobeck attorneys); Reed Smith (in a merger with Venture Law Group); Squire Sanders & Dempsey; Shearman & Sterling; Simpson Thacher & Bartlett; Skadden Arps Meagher & Flom; and Weil, Gotshal & Manges. What is attracting all of these major firms to this area? The same thing that is attracting young associates: a sophisticated
legal community
with exciting entrepreneurial clients.
Quality of work is also the reason that salaries at firms in Silicon Valley are the same as, or sometimes even higher than, salaries of New York firms. Sophisticated work and high-quality clients are the norm in this market.
For those interested in intellectual property-whether it is "hard" (including patents, patent litigation, and patent prosecution) or "soft" (including licensing, copyright issues, and trademark issues)-Silicon Valley is the place to be.
Although the corporate attorneys receive most of the press, the markets for intellectual property candidates and litigators are always booming. Tax and ERISA attorneys are in sharp demand
in a market where start-up companies become multi-billion-dollar entities in only a few years. As deals sour and technology falls into dispute, the Silicon Valley is a hot practice area for litigators. The Bay Area is home to some of the most expensive corporate real estate, and a number of large REITs have their headquarters located here. Real estate has remained a thriving practice, even though occupancy of commercial real estate has decreased.
Silicon Valley boasts some of the nicest weather on the planet. The logo above Broadway Street in Redwood City attests: "Climate Best by Government Test." The Bay Area is host to some of the most extensive outdoor facilities that can be found. Silicon Valley offers a broad spectrum of leisure activities: walking your dog, playing a round of golf on some of the best courses in the West, hiking, and mountain biking.
There are plenty of golf courses to entertain your clients. Excepting the rainy season in February and March, you can make your tee reservations months in advance, secure in the knowledge that the sun will be shining on your chosen day. However, if it's raining in Silicon Valley, then it must be time to pack your car and head for your winter retreat in the Sierra Mountains, where Alpine Meadows, Kirkwood, Squaw, and Heavenly Valley, to name a few, feature skiing at Lake Tahoe.
Silicon Valley also has the highest concentration of triathletes in the world. If the triathlete bug grips you, make sure that you sign up for the Escape from Alcatraz, a 1.5-mile swim from Alcatraz, followed by an 18-mile bike ride and an 8-mile grueling run through the famous sand ladder at Baker Beach. The field has reached its capacity the past six years!
For something a little more pedestrian, try a hike on the ridge above Silicon Valley. In the boundaries of the Peninsula Open Space project, a collection of land donated since the turn of the century, is a ridge line stretching for nearly 30 miles, with hundreds of miles of hiking and mountain biking trails. For the puckish, it might be time to stop in at Buck's Restaurant in Woodside, where many a start-up has been hatched (Netscape, for example), on your way up Woodside Road to Skyline Drive.
On the Peninsula, wine can be sipped less than an hour's travel away from San Jose, at the famed tasting rooms of the Bonny Doon Vineyard. After tasting this vintner's offerings, discover some of the best food on the West Coast, whether it's Emile's; La Foret in San Jose; the Palace BBQ, a landmark destination for aficionados of Korean cuisine; Manresa in Los Gatos; Marche in Menlo Park; Pisces in Burlingame; or Evvia, the quintessential taverna, located in Palo Alto. All in all, there isn't a better place to practice law and enjoy a rich quality of life than Silicon Valley.