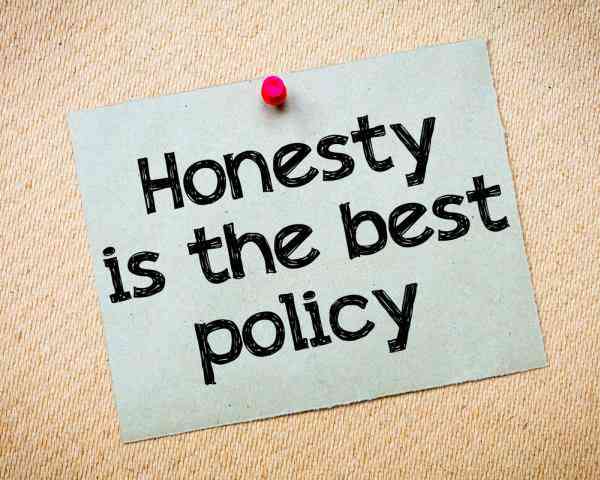 It is important to recognize that your recruiter understands that transitioning to a new job is a very stressful experience, and thus wants to make this process as easy and stress-free as possible for you. In addition, recruiters work very hard on behalf of their candidates in order to help them find that perfect new job. However, in order to allow your recruiter to do the best job possible on your behalf, it is imperative that you provide your recruiter with all important and relevant information regarding your background, experience, and job search. Withholding potentially negative information from your recruiter will only cause problems down the road because this information seems to inevitably come out at some point, and usually to the detriment of the candidate. It is much better if your recruiter knows all relevant facts from the outset of your
job search
so that he or she can determine the best possible way to represent your candidacy to potential employers and address any ''red flags'' up front.
For example, one of the first questions firms will ask lateral candidates is why they are leaving their firm. Being laid off due to a diminishing work flow is unfortunately becoming more and more commonplace. If you were laid off for economic reasons and not performance reasons, firms will be much more understanding. Thus, it is very important that you are able to provide strong references from your current firm in order to alleviate any concerns that you are being laid off for performance-related reasons. Consequently, you should reach out to partners and senior associates for whom you have worked to confirm whether they will provide solid references.
One of the risks of not disclosing your current situation up front to your recruiter and/or potential employer is that you may find yourself in the awkward position of no longer being employed in the middle of the interview process. At this point, it will be very difficult to explain the change in your
employment
status because the firm will recognize that you have been withholding important information from them. This can be very detrimental to the interview process, and ultimately lead to disastrous results.
For example, a few years ago, a former candidate of mine was in this exact situation — i.e., he had been laid off from his firm, and the firm had told him not to tell his recruiter the truth about his situation because it would hurt his chances of finding a new job. Thus, he never told me that he was being laid off and only had a few months to find a new position. This candidate had no problems getting interviews as he had outstanding academic credentials and was at a top Los Angeles law firm. Thus, he successfully obtained several interviews, and ultimately received an offer to join a fantastic firm. However, unbeknownst to me, this candidate was no longer employed at his firm when the offer was extended. In fact, the candidate had misrepresented his employment status when he had gone on his last interview with the firm. Obviously, this was not a good situation.
At the end of the day, both the firm and I finally learned the truth about this candidate's situation. When the firm found out, they rescinded the candidate's offer because of the misrepresentation, and
not
the fact that the candidate had been laid off. In fact, the firm told me that had the candidate been open and honest about his situation from the beginning, the firm would not have rescinded the offer. However, because of the candidate's numerous misrepresentations and lack of disclosure, the firm had serious concerns about the candidate's ethics and integrity.
In addition, I had my own questions and concerns about the candidate. I finally determined that I could no longer trust this candidate and, as a result, I ended the relationship. Had the candidate been open and honest about his situation from the beginning, I strongly believe that he could have overcome his situation and found a new position.
The moral of the story is that honesty is the best policy, especially in an economy where layoffs are becoming more and more common. Being laid off does not mean that you will not be able to find a
new job
. There are still many great opportunities for candidates of all shapes and sizes. To be able to capitalize on these opportunities, trust your recruiter to be able to handle your situation in the most appropriate matter. Good luck!
See the Top 32 Reasons Attorneys Lose Their Jobs Inside of Law Firms to learn some of the most common reasons attorneys are fired or let go from law firms.