It only takes 30 seconds to spot a typo. It only takes 30 seconds to find that a candidate has not listed his/her GPA or class rank. It only takes 30 seconds to see the names of five firms over a three-year period. These reasons are among the many that support the theory ''A hiring administrator will only look at your resume 30 seconds before he/she makes a decision.'' While it is somewhat of an antagonistic approach, perhaps you should look at it as the individual is really looking for a reason not to hire you. Unfortunately, with the high number of resumes that inundate hiring administrators' desks on a daily basis, it is the only way to go about it. In other words, do not give them a reason to immediately reject you. One very important point candidates miss is that leaving a recruiter with a lot of questions is a very good reason to reject you. Therefore, do not skip over a job you're not proud of, do not leave off a GPA that makes you wince, and do not forget to have an entry for the summer after your second year of law school. This only leaves the recruiter with the impression that you have something to hide. Therefore, it is a potential waste of valuable time. All of this leads to the importance of what you do during your summers and what this says about you.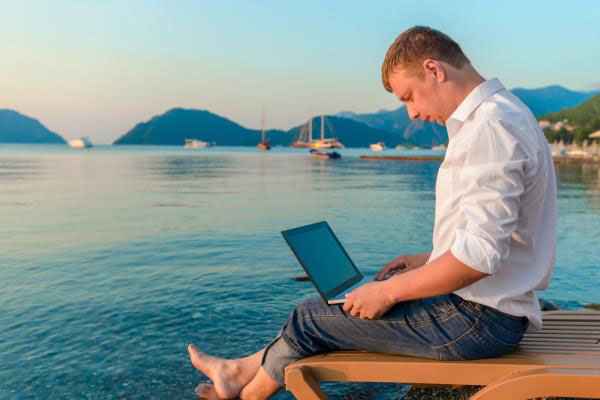 There are a couple of reasons why you should obtain a good job for the summer. Perhaps the number-one reason is to make money. Second is to secure an offer of employment once you graduate.
While these are two excellent and obvious reasons, there are many other solid justifications for securing summer employment.
As a
legal recruiter
, I have seen candidates rejected unnecessarily because a hiring coordinator erroneously perceived a red flag on their resumes. The following are things to keep in mind when trying to decide how you want to devote your summer months during law school.
What follows is an attempt to highlight how the effective use of e-mail can help you in your legal career. More importantly, we wanted to demonstrate some of the career pitfalls associated with poor uses of e-mail.
Firms want to know that you have a plan.
Because you're reading this article, you are probably in the process of or about to begin a job search. Therefore, you probably know that all firms focus on
two things
: academics and previous legal experience. Seems obvious, but it's a bit more involved than that. If you are a recent graduate or still in law school, what are you supposed to do about the legal experience? This is where your summers can come into play. Firms want to know that their candidates know exactly what they want and have spent every moment since walking onto their law school campus working towards that goal. If your cover letter states that you have always wanted to become a partner in a large law firm, but your resume shows one summer as a government intern and one summer with a not-for-profit, it makes it difficult for that individual to believe.
Firms want to know you want to work for a firm their size.
Law firms, bar associations, legal organizations, individual consultants, and the like have spent volumes of time and money trying to figure out how to choose a candidate that is a solid long-term prospect. Ultimately, they have found that they spend millions training young attorneys only to have them leave by the time they are truly valuable. Many times, it is a case of a candidate's deciding "I just don't want to work for a
large firm
" or "I believe I would be much happier in a large firm that offers more resources." While there are different benefits of large-firm and small-firm life, frankly, they don't want you to figure that out on their time. As a result, how a candidate has spent his/her time prior is indicative of what a candidate really wants and the direction he/she wants to go.
It shows a level of commitment and your desire to work hard.
It is not easy to land a summer clerkship position in a law firm. Even if you are attending a top-10 law school and are in the top 10% of your class, it is still a long, exhausting, and emotionally draining process. Law students who have utilized the services of their Career Services office, spoken to attorneys within law firms, and done their homework know that it is a process that starts early in the semester and goes on well into exams. I cannot tell you how many times I have had candidates tell me that they started looking for a job too late in the interview season or missed on campus recruiting altogether! So what did they do? They most likely took summer classes, took a position clerking for a company, or took the opportunity to travel, but did not end up in a law firm. This is a good indicator to a potential employer that you are not very goal-oriented or that you really just have no idea what you want.
Securing a job during your first summer is extremely difficult and can say a lot about you.
As I mentioned above, landing a job with a law firm takes a lot of hard work and dedication to the process. What is even more difficult and may seem near impossible is getting a job as a 1L. By no means does not working within a firm your first summer put you in a negative light, but it can have the complete opposite effect should you be one fortunate enough to secure one.
Allow the firm the opportunity to extend an offer, even if you have no intention of taking it.
Many law students choose to split their summers between two firms and subsequently receive two offers. Do not accept an offer with one firm before finding out how things would have transpired with the other. It is wise to indicate on your resume that you received an offer, as 99% of the time, a recruiter will ask. Again, this is one of those red flags that can be avoided on your resume.
Location, location, location
Firms will almost always look for a candidate's tie to a specific region, either on the resume or within the cover letter. If you spent both of your summers clerking in Atlanta, but are now seeking opportunities in Miami, again, it leads to the question of why. It may not be the case, but recruiters may assume you have exhausted possibilities in your city of choice and have been forced to look elsewhere. In a different scenario, if you grew up, attended undergraduate and law school, and lived in one particular city, it is going to be very helpful to you to have spent your summers in the city of your choice. That way, law firms will know you actually have a familiarity and most likely know what to expect.