There is a select group of candidates that everybody wants, and you know the type we are talking about. Excellent credentials, highly desired practice group, and a great personality to boot. The age-old question for law firms: How do we most effectively recruit these top candidates?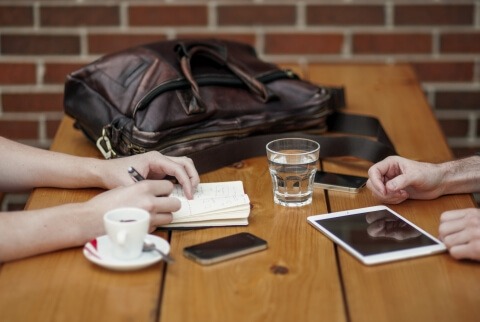 While factors such as salary and prestige certainly play a big part in recruiting these top candidates, there are many other factors that are also crucially important in the process. As legal search consultants, we see certain firms that seem to routinely win these types of top candidates, oftentimes over firms that pay higher salaries and are widely considered more prestigious. This article discusses some strategies that the most effective recruiting departments employ to get the most sought-after candidates.
1. Educate the Partners on the Current Hiring Market and the Importance of Not Sitting on Good Candidates For Too Long
You would be surprised at how many law firms lose good candidates because the partners/decision makers sit on excellent candidates for too long before deciding to bring them in for an interview. While recruiting departments are well aware that the lateral hiring market has picked up considerably, the partners often don't fully appreciate that the hiring market is no longer in the doldrums like it was in 2002.
As a recruiting professional, take it upon yourself to affirmatively educate the partners on the importance of not sitting on good candidates. For example, make it a practice to routinely forward partners/decision makers articles, statistics, and other studies about the state of the lateral hiring market. By doing this, the partners will likely think twice before putting a well-qualified candidate in the "to do" pile of papers, instead of giving the green light for an interview.
2. Provide Search Consultants with "Selling Points" that Make Your Firm Unique
This is perhaps the most important point of this article. The best candidates are getting called, on average, up to several times a day by various search consultants. Also, the best candidates are likely already in a very prestigious firm with a strong practice area. Thus, if you are going to use a search consultant to assist with your search, it is crucial to provide unique selling points regarding your opportunities. For example, what makes the group unique and different from competitors? Why would a well-qualified candidate be interested in "playing for your team?" Are there any interesting personalities in the group? Do the attorneys in the group have a particularly close working relationship? You would be amazed how often things like regular happy-hours or a practice group leader's excellent sense of humor will make an otherwise uninterested candidate listen more closely to an opportunity.
Lastly, even if a potential candidate is not interested in the opportunity, the firm will have gained free advertising for what makes the practice group unique. This, in turn, will lead to excellent word-of-mouth advertising about the practice group.
3. Don't Forget the Importance of Pre-Interview Recruiting
The first impression starts before the first interview. The most sought-after candidates take note of things such as:
a. How long did it take for the firm to invite the candidate in for an interview?
b. Did the firm give me the names of the interviewers, and leave the candidate enough time to research the interviewers?
We certainly understand how difficult it can be for recruiting departments to get feedback from partners regarding candidates to interview (as well as the difficulty in lining up interviewers before the "last minute"), but those firms that have managed to streamline this process and move it along more quickly have a distinct advantage.
We have seen firms go as far as providing candidates with a "pre-interview welcome kit" before the interview, which has general information on the firm, as well as a personalized letter to the candidate. While this is certainly not necessary, it is very impressive on several levels because it sends the message that (1) the firm is very organized; (2) the firm takes its recruiting seriously; and (3) the firm has class. A small touch like this can set a nice tone from the very beginning, which oftentimes has a subtle but significant effect on the emotional aspect of the process, which is absolutely crucial.
4. Are Your Attorneys Skilled Interviewers and Adequately Prepared With All the Relevant Materials?
Interviews are not only the candidates' time to shine, but the law firms' as well. As much as a candidate should be prepared to ask and answer appropriate questions and make the best presentation possible, so should the interviewers. However, most attorneys are not very skilled at interviewing because it is not an innate skill. Plus, attorneys are often hesitant to really get into the nitty-gritty about important details for fear of turning off a potential candidate. A number of firms have invested in having formal interview training programs for their attorneys, which can yield excellent and improved results on numerous levels.
Importantly, in order to make the best use of time during the interview and to arm the attorneys with all the background information,
a good rule of thumb is to forward the interviewers all the information provided to you by the search consultant
(unless explicitly told otherwise). While some search consultants merely provide a resume, transcript, and one-line email saying "looking for other opportunities," others take more time to provide detailed cover letters and deal sheets to provide you with all the necessary and relevant background information that answers all the questions that are not answerable from the resume itself. This information is extremely important because if there is a resume that has a few questions (e.g., gaps in working, short period at a certain firm, not currently working, etc.), these supplemental materials can explain, rebut, and correct false assumptions that are routinely made during a quick and cursory review of a resume. There have been numerous situations where attorneys were quite upset to learn that they did not receive the full submission package and therefore made an incorrect assumption about an otherwise very qualified candidate.
5. Post-Interview Recruiting: Don't Unnecessarily Cause "Post-First-Date Concern" for Those Candidates You Want to Keep Warm
Many firms have lost exceptional candidates by dragging out the process and keeping the search consultant/candidate out of the loop. Even if there is nothing to report, still provide an update to the recruiter (e.g., this is still in the hands of partner, we are interviewing a few more people, etc.). Candidates just want to know that they have not been forgotten, even if there is nothing new to report.
We have seen many exceptional candidates talk themselves out of a particular firm that waited too long, even though the firm had the best of intentions and was very interested. For example, if you went on a first date and did not get a call from the person, would you continue to be interested in that person, or would you begin to convince yourself that "the person is not right for me anyways." For those candidates that you want to "keep warm," a simple update from the firm on the status will go a long way in keeping the candidate interested, even if there is nothing to report. This way, we can tell the candidate that we heard back from the firm and they are still under consideration, etc. It is always helpful when a law firm calls us and says, "Nothing to report, but please keep this candidate warm--we really liked him/her."
Conclusion
Employing these strategies will take a little more time up front, but you can be guaranteed that you will reap significant rewards in your recruiting efforts. Trust us--we've seen it happen countless times first-hand.