John Butler's motivation to enter the legal profession did not stem from a lifelong dream of one day becoming an attorney. Rather, he went into law because of his father's bad experiences with attorneys in business dealings.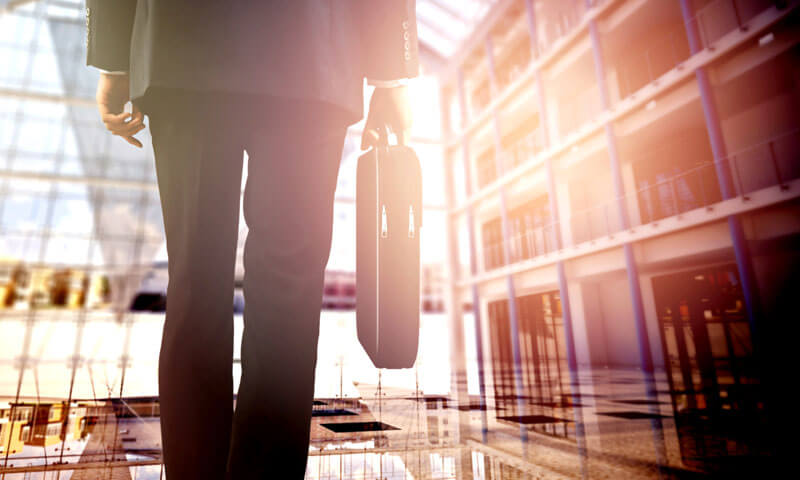 John ("Jack") Wm. Butler, Jr.
"When I was a junior in college, my father, who's a businessman and entrepreneur, came to me and asked me to go into law," Butler said, "because he had spent many years and lots of money hiring professionals to work on transactions and found that he was spending most of the time telling them what to do as opposed to them giving advice. And he said, 'You've been raised in a business family, and if you go into law and learn the technical stuff with your business background, you'll have plenty of work to do down the line.'"
His father was absolutely right. Butler is now a partner at esteemed international firm Skadden, Arps, Slate, Meagher & Flom, LLP, and is co-leader of its worldwide
corporate restructuring practice
, which serves corporations and their principal creditors and investors by providing value-added legal solutions in troubled-company mergers and acquisitions, financing, and restructuring situations.
He has acted as lead counsel for sellers, purchasers, and creditors in hundreds of transactions across the Americas as well as cross-border transactions in Asia, Australia, Europe, and the Middle East. Butler also advises officers and directors of public companies involved in debt restructuring on matters relating to corporate governance and fiduciary duty.
His representative company matters have included the restructurings of Delphi Corporation, Friedman's, Inc., Haynes International, Inc., Rite Aid Corporation, Wickes Furniture, and Xerox Corporation as well as special-counsel representations of 360 Networks, Inc., Enron Corporation, and Warnaco Group, Inc.
He has led two of the largest
Chapter 11 business reorganizations
in history—those of Kmart Corporation and US Airways—to successful conclusions in different jurisdictions at the same time; the two companies ended up reemerging from their bankruptcy-reorganization cases within about 35 days of each other. His bankruptcy reorganization of US Airways resulted in $1.24 billion of new liquidity for the airline. Kmart emerged from its reorganization having strengthened its balance sheet and having reduced liabilities of $6 billion and new equity investments of $387 million.
Butler, who has specialized in corporate restructuring throughout his career, discussed what he enjoys most about his job:
"I like the opportunity of being able to help companies restructure and turn around their businesses," he said. "And I really enjoy helping people solve problems and transform businesses and sort of love the art of the deal."
Butler attended the Woodrow Wilson School of Public and International Affairs at Princeton University, graduating
magna cum laude
in 1977. He then entered the
University of Michigan Law School
and earned his law degree there in 1980.
After law school, Butler practiced at two law firms in Detroit before joining Skadden Arps in its Chicago office as a partner in 1989 to help lead its corporate restructuring practice.
He explained why he joined Skadden Arps:
"I think that Skadden has the best platform, client base, and collegial atmosphere of lawyers working across offices and across disciplines to really provide upper-margin solutions to clients," he said. "And that was really exciting to me, and it's been really exciting for the past 18 years."
Butler said that although he doesn't teach formally ("I'm not, like, an associate professor anywhere"), he occasionally speaks on corporate restructuring at law schools and has taught classes on how to problem solve in that arena. Butler has also participated in seminars that provided career advice for law students.
"I really like the opportunity of being able to try to put in context how somebody can think about career paths and think about their future in a wide variety of settings," he said.
Butler discussed what he believes are some of the most important issues facing the legal community:  
About Skadden, Arps, Slate, Meagher & Flom, LLP
Skadden, Arps, Slate, Meagher & Flom was founded in 1948 and is one of the largest and wealthiest law firms in the world. It is headquartered in New York City and has approximately 1,915 attorneys in 22 offices. The total number of employees is nearly 4,500. With $1.61 billion in annual revenue, Skadden is the largest law firm in the U.S. in terms of revenue.
"I think constantly being able to make sure that you wake up every day and deliver appropriate client services to your client is important. I think being able to make sure that in your practice you deliver real value to a transaction and to your clients is something we think about every day, and I think that's an important element. And in sort of a broader context, I think it's very important for the legal community to continue to be focused on pro bono and public-interest commitments, to reach beyond ourselves—you know, sort of the day-to-day business obligations we have—and make sure that the system itself remains viable and protected and that we are able to help people get access to legal services in all aspects of economic ability."
Butler was born and raised in Detroit, Michigan. He said he loves traveling and the theater.
Butler has also been featured in several legal and business publications, including
Financial Times, The American Lawyer
, and
The National Law Journal
.