Attorneys often leave law firms to work in-house. The problem with an attorney leaving a law firm to go in-house is that once they do this, it raises suspicions about whether or not that attorney wants to work inside a law firm. Attorneys that take positions in-house often have a very difficult time returning to law firms.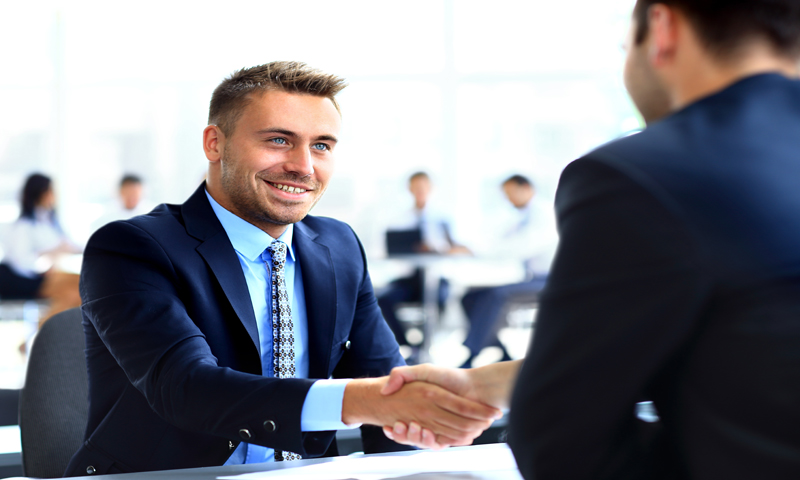 A
white-collar litigator who had been in-house
for several years, contacted me.
Before going in-house, he had been a nonequity partner in a large law firm.
White-collar litigation is a very difficult practice area for attorneys to get jobs in laterally. One of the reasons it so difficult is that there's a lot of demand for these positions and not a lot of them. Most of the jobs are filled by attorneys coming from the US attorney's office, or with existing practices in large law firms. Here, the attorney comes from an in-house environment that wasn't government related nor had he had experience with existing practices. Moreover, this attorney did not have any business and was trying to get a position in one of the most difficult and largest markets in the country.  
The attorney told me he missed the challenges of working in a large law firm and hoped to go back. He also enjoyed litigating and felt that working
in-house and a job that had zero to do with white-collar litigation was not making use of his skills.
I knew this would be a difficult placement because large law firms are likely to be turned off by attorneys who have gone in-house. They would also be likely turned off by the fact that the attorney did not have any recent experience over the past several years doing white-collar related litigation. To place this attorney, I needed to cut a wide swath into the market and put my credibility with law firms on the line that I needed to find a law firm that was new and booming and potentially could feed this attorney work.  
New law firms are good sources of opportunity for attorneys in unconventional situations. For one thing, they typically are led by one or more charismatic individuals that can bring in business and are very enthusiastic. Second, those newer law firms seek credibility in the market which means employing attorneys who have been partners in large law firms and have excellent educational qualifications and pedigrees is very attractive to them. Newer law firms use the pedigrees of their attorneys to bring in more business and give them legitimacy in the market. Moreover, law firms tend to have the ability to overlook weaknesses in a candidate's background that large law firms would never tolerate.  
I identified a few younger growing law firms that appeared to be dabbling in white-collar related work as well as more significant other matters. Despite the fact that I had never worked with these firms before, I contacted them to see if they might have interest in meeting someone with my candidate's qualifications. Because his background was so unusual, I was not able to get a lot of interest in him, though one firm did agree to meet with my candidate. The meeting went well, and within a few weeks after the initial meeting, the candidate received an offer.  
Finding the firm I did for the candidate and also "pitching" the candidate to the firm was something that is not easy. It was difficult because very few people leave law for as many years as this candidate. Even the new law firm that I pitched the candidate to was initially quite skeptical; however, after they met him they were enthusiastic and ended up making him an offer.  
Something that many people do not understand about recruiting and placement is that it is much more than simply matching people up to openings. Instead, the process involves figuring out the strengths of the candidate and also the potential needs of a law firm. The more I do this work, the more rewarding it is and the more fun I have. I am very confident that there is very little chance that this candidate would've been placed had I not been able to understand the market the way I do.
View BCG Attorney Search's Recent Placements
Read BCG Attorney Search Reviews
About Harrison Barnes
Harrison Barnes is the founder of BCG Attorney Search and a successful legal recruiter. He is extremely committed to and passionate about the profession of legal placement.
His firm BCG Attorney Search has placed thousands of attorneys
. BCG Attorney Search works with attorneys to dramatically improve their careers by leaving no stone unturned in job searches and bringing out the very best in them.
Harrison has placed the leaders of the nation's top law firms
, and countless associates who have gone on to lead the nation's top law firms. There are very few firms Harrison has not made placements with.
Harrison's writings about attorney careers and placements attract millions of reads each year.
He coaches and consults with law firms about how to dramatically improve their recruiting and retention efforts. His company LawCrossing has been ranked on the Inc. 500 twice. For more information, please visit
Harrison Barnes' bio
.
About BCG Attorney Search
BCG Attorney Search matches attorneys and law firms with unparalleled expertise and drive, while achieving results. Known globally for its success in locating and placing attorneys in law firms of all sizes, BCG Attorney Search has placed thousands of attorneys in law firms in thousands of different law firms around the country. Unlike other legal placement firms, BCG Attorney Search brings massive resources of over 150 employees to its placement efforts locating positions and opportunities its competitors simply cannot. Every legal recruiter at BCG Attorney Search is a former successful attorney who attended a top law school, worked in top law firms and brought massive drive and commitment to their work. BCG Attorney Search legal recruiters take your legal career seriously and understand attorneys. For more information, please visit
www.BCGSearch.com
.