09/09/2021
Gaela Gehring Flores joins Allen & Overy in the U.S.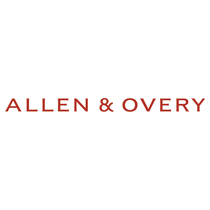 Allen & Overy today announced that Gaela Gehring Flores has joined the firm as a partner based in Washington, D.C., adding to the firm's Americas practice. Gaela joins from Arnold & Porter Kaye Scholer LLP, where she was a partner in their International Arbitration and Litigation practice.
Gaela will expand A&O's International Arbitration and Public International Law offering in the Americas with a focus on investment treaty and commercial arbitration, as well as other forms of dispute resolution. This is the second new partner hire for Allen & Overy's Americas practice this month, following the return of capital markets specialist David Flechner.
As a leading lawyer with a commitment to practice development, Gaela brings a distinguished track record of leading winning teams in high-stakes commercial and investment treaty disputes across the Americas. Gaela's expertise in successfully representing corporate, as well as sovereign, clients spans a range of sectors, including energy, infrastructure, mining, life sciences and pharmaceuticals. Gaela is a globally recognized leader in her field, ranked by Chambers for International Arbitration Latin America-wide, as well as for International Arbitration USA and as a Foreign Expert for Latin America.
Allen & Overy's U.S. Senior Partner Tim House said, "We are thrilled to welcome Gaela to our growing Latin American practice. Her expertise in investment treaty and commercial arbitration will bolster the team's support to our expanding client base in the region. Her tenacity to originate will help further develop a leading U.S. arbitration practice at Allen & Overy."
Patrick Pearsall, Allen & Overy Partner and former Chief of Investment Arbitration for the U.S. State Department, added, "With her depth of experience and innovative thought leadership, Gaela is exemplary of our dynamic, 21st Century practice and further enhances A&O's position as a leading disputes practice in the Americas."
Gaela commented, "I am honored to join the Allen & Overy team and look forward to using my experience and vision to curate and cultivate a preeminent, multilingual global arbitration practice focused on the Americas. Allen & Overy has one of the leading practices in the world for both investment treaty and commercial arbitration, and I'm excited to be a part of this growing team to deliver outstanding counsel to clients."
Want to read more law firm news?
For past editions of our weekly law firm news, click here.
---
Contact Our Recruiters Now!