03/06/17

Venable Moves to Upscale D.C. Office

Summary: Venable has moved to a fancy new location in Washington D.C. that will further support the factors important to the firm such as employee wellness and energy efficiency.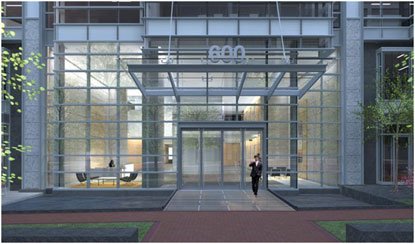 Venable LLP
is excited to announce their new location in Washington D.C. The law firm will be moving to the new building at 600 Massachusetts Avenue, NW at the heart of the growing Penn Quarter/Chinatown neighborhood.
The building is a newly constructed, high-performance, next-generation building that will enhance their clients' experience and employees' wellness. The office will house 400 attorneys and staff members. They are taking the largest space in the building, occupying around 80 percent of the building in a 270,000 square foot space. The firm will be located on seven full floors, a partial floor and the reception area. The office will be significantly smaller than their previous office at 575 7
th
St., NW, but will be a more efficient space.
Partner in Charge of the Washington D.C. office Brian L. Schwalb said, "Venable was the first law firm to commit to the then-nascent Seventh Street corridor more than 15 years ago, and we are extremely proud to have contributed to the neighborhood's growth and vibrancy. Our clients, our attorneys, and our personnel have enjoyed and benefited from being in the neighborhood, and we remain committed to the continuing redevelopment and economic growth of this business district."
Administrative Partner Jennifer J. Burton added, "We spent a great deal of time working closely with our development and design partners to ensure that our office space is optimally designed to not only be much more efficient, but to enhance collaboration, transparency, and client service. We will accommodate more attorneys and staff in less space and have incorporated leading-edge technology to work smarter, which results in cost savings and enhanced service for our clients."
One aspect of the new office that Venable is most excited about is the entertainment capabilities for their clients. Venable likes to host events with a conference center outfitted with the latest technology that can accommodate 150 people.
The office culture will continue to foster a healthy atmosphere. Mr. Schwalb explained, "Consistent with our long-standing focus on employee wellness, we are providing treadmill desks in designated open areas for those who prefer to work that way. In addition, every employee – attorneys, paralegals, legal assistants, and professional staff – has an adaptable workstation that includes a motorized standing desk. This perfectly complements our firm's ongoing Employee Wellness program." The office also features a fitness center, healthy-choice café and self-serve market, and a rooftop bocce court.
Photo: 600massachusettsavenue.com