08/30/16

Andrews Kurth to Take All Kenyon & Kenyon Attorneys

Summary: The Houston-based law firm Andrews Kurth is hiring all 55 lawyers from New York IP firm Kenyon & Kenyon.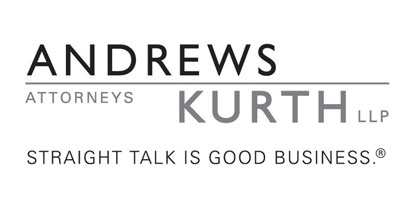 Houston-based law firm
Andrews Kurth
is about to get a big boost in their intellectual property and technology practices. Andrews Kurth currently has 354 lawyers working for them, but will be bringing on an additional 55 from Kenyon & Kenyon. The deal is not a merger.
Browse Intellectual Property Attorney Jobs on BCG Attorney Search
Andrews Kurth partners "overwhelmingly" approved the deal earlier in August. Kenyon partners also approved the deal unanimously on August 18. Andrews Kurth managing partner
Robert Jewell
said, "This was an opportunity we couldn't pass up to bolster a key practice. The core assets of so many of our clients are IP assets. We are always looking to add tier-one practices and Kenyon has clearly had a premier IP and technology practice for a long time."
Kenyon managing partner
Edward Colbert
added, "They can deliver to us what we don't have – a great geographic spread."
A rumor of something happening to Kenyon has been spreading all summer. They have offices in New York, Palo Alto, and Washington D.C. The firm was at 150 lawyers two years ago, but has since shrunk down to just 55. The New York Law Journal reported last spring that the firm was deciding whether to merge or stay a boutique. Colbert said the firm then started to restructure and recalibrate, with combining with another firm being a good option.
With the added Kenyon lawyers, Andrews Kurth will have around 90 in their IP group, up from their current 33 members. Once the Kenyon lawyers leave their firm, it will dissolve. Andrews Kurth will now have 429 lawyers and 20 first-year associates. All Kenyon partners will move to Andrews Kurth as partners.
Andrews Kurth has three key practice areas – finance, energy, and technology. Expanding their IP practice has been a goal of theirs. It is expected that all of Kenyon's clients will move with them to Andrews Kurth. Colbert said, "They are excited about the fact we will be able to deliver them a greater range of services." Their clients include Toyota, Sony, Home Shopping Network, Volkswagen, and over 100 more.
Photo: andrewskurth.com