10/01/15
"Rising Star" Lawyer Leaves Treasury Department to Join Paul Weiss
Summary: The Treasury Department has lost another top lawyer as Roberto Gonzalez is set to join law firm Paul, Weiss, Rifkind, Wharton & Garrison as partner.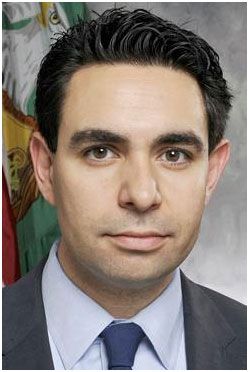 Paul, Weiss, Rifkind, Wharton & Garrison
gets a boost to their Washington litigation practice with the addition of a new partner. The Treasury Department is losing one of their top lawyers to the law firm. Roberto J. Gonzalez will represent banks and other financial clients that come under fire by prosecutors, regulators, and Congress.
Gonzalez was named by The National Law Journal recently as one of Washington's 40 "rising stars." He has worked for the Obama administration since the beginning as an associate White House counsel and a special assistant to Obama. Before working for the Treasury in 2013, he was a principal deputy general counsel at the Consumer Financial Protection Bureau. There he worked enforcement and rule-making cases.
During his time at the Treasury, Gonzalez oversaw 100 lawyers that worked on financial regulations, cybersecurity, and anti-money-laundering. His work also included overseeing the defense for a lawsuit brought by MetLife over its designation as a systemically important financial institution.
Gonzalez is a graduate of Duke and earned his J.D. from Stanford Law School. He was a senior articles editor of the Stanford Law Review. Soon after that he was a clerk for Supreme Court justice John Paul Stevens.
Christopher Meade was the top lawyer at the Treasury but he also recently left to join asset manager BlackRock.
Source: http://www.nytimes.com/2015/09/29/business/dealbook/treasury-lawyer-to-join-paul-weiss-law-firm.html?_r=0
Photo: nationallawjournal.com