4/05/04

Morgan Lewis set to open Paris branch with a 15-attorney French practice
Pending approval from the Paris Bar, Morgan Lewis & Bockius is set to open its 18th office in Paris. The firm gained the requisite personnel by hiring a 15-attorney team from leading French firm
De Pardieu Brocas Maffei & Leygonie

& Leygonie, including name partner Jean Leygonie, a corporate attorney with a strong antitrust practice who will head the new office. Four partners in total are included in the team, which brings along a "very impressive" client list, according to a firm press release. The other partners are Anne Tolila, another corporate partner; Florence Guthfreund-Roland, a technology and telecom partner; and François Vergne, a labor and employment partner. The Paris office, if approved, will be Morgan Lewis's fifth European outpost. Firm Press Release, 4/1/04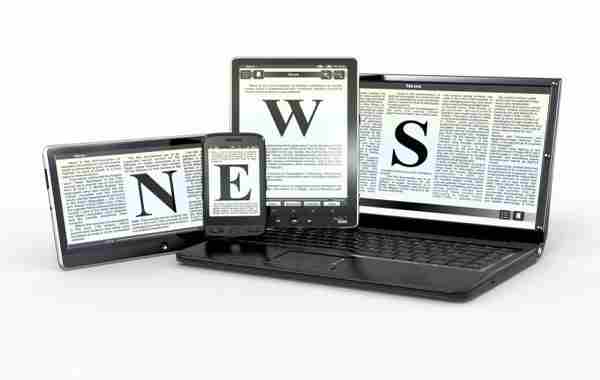 Patterson Belknap acquires 11-attorney practice in New York
A real estate group from Bingham McCutchen's New York office defected to Patterson Belknap Webb & Tyler last week, tripling the firm's practice in that area. Five partners, two of counsel attorneys, and four associates were involved in the move. Patterson Belknap's managing partner believes that the new additions will allow the firm to occupy a more prominent place in the New York real estate practice. Bingham McCutchen, however, was left with only three real estate attorneys in New York. Firm Press Release, 4/2/04
Baker Donelson moves into Iraq
With the growing interest corporations have in the rebuilding of war-torn Iraq, Baker Donelson Bearman Caldwell & Berkowitz has decided that it would be wise to set up an office in Baghdad. The leader of the firm's international transactions and trade practice, Charles Johnston, has already moved to the country. Having already made several business trips to Iraq recently, Johnston and the firm decided it should have an office there rather than continue to shuttle its attorneys over there. Baker Donelson is one of the first firms to send one of its American partners to the country that U.S. forces still occupy. Baker Donelson has one other international office, in Beijing. Washington Business Journal, 4/2/04
Akin Gump grabs three attorney energy team from Vinson & Elkins in Europe
High-profile partner Douglas Glass and two senior counsel attorneys moved their energy practice from Vinson & Elkins to the London office of Akin Gump Strauss Hauer & Feld last week. Both Glass and Akin Gump's chairman,
R. Bruce McLean
, proclaimed that the firm's desire to have the top energy practice in the world was the motivation for the decision. Glass and Artem Faekov will practice in the London office, while Alexey Condratchik will work out of the Moscow office. Glass also has extensive experience in Moscow, where he previously served as a managing partner for Vinson & Elkins. Firm Press Release, 3/29/04
Norton Rose launches satellite in Rome
London-based Norton Rose will open its second Italian office in Rome, according to a report from Legal Week. The firm felt that having a presence in Italy's capital city was crucial to their overall practice in the country, so they hired a tax partner away from Gianni Origoni Grippo & Partners to start the office. Both the new Rome office and the existing Milan office will be led by Italian Practice Head Robert Cornetta. Legal Week, 4/4/04
Baker Donelson acquires a satellite office to expand in Nashville
One of the nation's fastest-growing firms, Memphis-based Baker Donelson Bearman Caldwell & Berkowitz continued to add attorneys to its roster last week. The beneficiary this time was the firm's Nashville office, which will absorb the entire local office of Cincinnati-based law firm Dinsmore & Shohl. Seventeen attorneys will join Baker Donelson, giving the firm 78 attorneys in Nashville.
Gary Brown
, who served as managing partner of the Nashville office of Dinsmore and will chair his new firm's business practice, cited the expiration of the lease on the Dinsmore office and Baker Donelson's dedication to the Nashville market as the main reasons for the move. A conflict of interest check is the only issue standing in the finalization of the transfer. Nashville Business Journal, 4/5/04
Kansas City-based firm merges with St. Louis-based firm
Kansas City-based Polsinelli Shalton & Welte will soon get another name partner and approximately 40 more attorneys as the result of a merger with St. Louis firm Suelthaus. The merger will create a 190-attorney firm, to be called Polsinelli Shalton Welte & Suelthaus, and give Polsinelli a stronger presence in St. Louis (where it previously had 30 attorneys) and allow Suelthaus's attorneys to offer its existing clients a more diverse practice. The merged firm will have three offices in Missouri (one in Kansas City and two in St. Louis), three in Kansas (Topeka, Overland Park, Edwardsville) and an office in Washington, D.C. that Suelthaus began a month ago when it hired a patent attorney from Coudert Brothers. The merged firm also expects to open a Jefferson City office in Missouri in the near future. St. Louis Business Journal, 4/2/04
New Jersey merger decision causes 32 attorneys to defect, start anew
When the planned merger between Morristown, NY-based McElroy, Deutsch & Mulvaney and Newark, NY-based Carpenter, Bennett & Morrissey that would have created a 190-attorney firm goes through on May 2, the firms will be 32 attorneys short of their plan. Most likely as a direct result of those merger plans, 32 attorneys from the larger McElroy, Deutsch & Mulvaney, including one third of the firm's equity partners, resigned from the firm. The lawyers have started their own Morristown, NJ firm, which will be called Coughlin Duffy, led by name partners Kevin Coughlin and
Timothy Duffy
. New York Lawyer, 3/31/04
Large Las Vegas firm hit with defections
Three partners from the Las Vegas firm Jones Vargas left last week to form their own firm with a former colleague, taking some high-profile clients with them in the process. Though the firm will have a large roster of clients for the four attorneys to handle right away, the partners don't conceive of their venture as the next Las Vegas mega-firm. Instead, they expect some growth, but would like to keep the firm under 12 attorneys or so. The partners left Jones Vargas, which has 60 attorneys, to practice in a smaller firm situation and would prefer to keep that environment intact. The firm will be called Rice Silbey Reuther & Sullivan, incorporating the names of all of the founding partners. Miami Herald, 4/1/04
Want to read more law firm news?
For past editions of our weekly law firm news, click here.
---
Contact Our Recruiters Now!