6/21/04

Clifford Chance

pulling out of two California cities
Less than two years after Clifford Chance opened a West Coast practice in California, the international firm is closing offices in the state's two most prominent legal markets. The San Francisco and Los Angeles offices, which housed 27 attorneys between them, will be officially closed next month, reducing the firm's California presence to small, two-partner offices in San Diego and Palo Alto. Eleven partners will leave the firm in the move, including a team of eight to Orrick, Herrington & Sutcliffe (see below), bringing the total number of partners to leave Clifford Chance's U.S. operations in the last 18 months to almost 40. The firm, which made the decision in part because the partners wished to "streamline" their U.S. operations, is now left with 103 U.S. partners. Legal Week, 6/21/04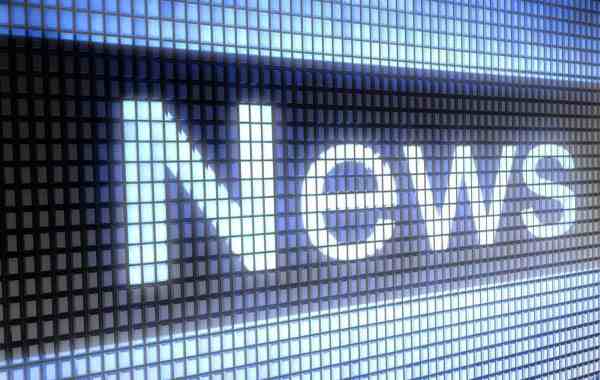 Orrick takes large partner haul from closing CC offices
Of the eleven partners that are affected by the closing of the Clifford Chance offices in San Francisco and Los Angeles, eight are joining the offices of Orrick, Herrington & Sutcliffe. Six partners, including West Coast managing partner Jim Burns, will join the firm's San Francisco office and two will be resident in the Los Angeles office. Mike Torpey, formerly co-head of securities litigation at Clifford Chance, will serve as the head of the same department at Orrick. The six partners in San Francisco and one of the partners in Los Angeles come from the litigation and dispute resolution practice at Clifford Chance, while the other Los Angeles partner comes from the real estate practice. Legal Week, 6/21/04
Gardner Carton & Douglas adds three partners, one associate in Chicago
A team of three attorneys from UK-based Lovells will join the financial markets litigation group at Gardner Carton & Douglas, the firm announced last week. Partner Timothy Carey will lead the group, which includes one other partner and one other associate, into a growing financial market practice at Gardner. The firm as a whole is in expansion mode, with former Piper Rudnick intellectual property partner Kenneth Hartmann joining the three Lovells attorneys in moving to Gardner last week. In all, the firm has added 31 attorneys and consultants since May 1st, including major additions from Akin, Gump, Strauss, Hauer & Feld and boutique firm Stickler & Nelson. Firm Press Release, 6/16/04
Alston & Bird gains two from Salans
Continuing the trend of American firms poaching partners from international law firms last week, Atlanta-based Alston & Bird hired two litigation attorneys from Salans last week. The two partners are
Michael Cooper
and John Cambria, both of whom will practice general business litigation in the firm's New York City office. Before joining Alston & Bird, Cambria served as the co-chairman of the litigation department at his former firm. New York Lawyer, 6/18/04
Duane Morris continues to expand in New York
Two partners from Kirkpatrick & Lockhart have been brought on by Duane Morris in New York to fill a major role. The two attorneys,
Loren Schechter
and James Tricarico will co-chair the firm's national broker-dealer practice, which is just getting on its feet. Tricarico has also served as general counsel and executive vice president of Prudential Securities. The firm now has 75 attorneys in the New York office and has been one of the most active firms on the hiring front as of late. Firm Press Release 6/17/04
Six-attorney group switches firms in Florida
Akerman Senterfitt lost six attorneys from its Fort Lauderdale office last week as those lawyers defected to rival firm
Stearns Weaver Miller Weissler Alhadeff & Sitterson

. Five shareholders and one associate will join Stearns Weaver, bolstering its labor & employment department with two shareholders and its litigation department with the other three shareholders and the associate. With the additions, Stearns Weaver now has more than 100 attorneys working in its three Florida offices. South Florida Business Times, 6/21/04
McDermott hires four tax attorneys in Germany
Four tax specialists from Raupach & Wollert-Elmendorff Rechtsanwaltsgesellschaft mbH, the German legal branch of Deloitte & Touche, joined
McDermott Will & Emery

earlier this month in Munich. Dr. Dirk Pohl, who helped name partner Dr. Arndt Raupach establish the tax practice at Raupach & Wollert-Elmendorff as one of the highest-regarded in Germany, will enter the firm as a partner and as the leader of his team. Raupach will also be joining the firm. Firm Press Release, 6/11/04
Kirkpatrick & Lockhart hires prominent bankruptcy attorney
As two broker-dealer partners left the New York office to head to Duane Morris last week, Kirkpatrick & Lockhart was growing its bankruptcy and restructuring practice. Edward Fox comes to the firm from his position as the head of the bankruptcy practice at Pryor Cashman Sherman & Flynn. Having worked on some notable bankruptcy cases, the firm believes that his presence means a more prominent role for their bankruptcy department, both locally and nationally. Firm Press Release, 6/16/04
Weil Gotshal grabs Akin Gump department chair
As a host of firms shuffle partners in New York last week, Weil Gotshal & Manges announced that it has hired Andrew Gaines, formerly of Akin Gump Strauss Hauer & Feld. Gaines served as the chair of the Executive Compensation and Employee Benefits practice at Akin Gump and will join Weil Gotshal as a partner in the tax practice. His experience includes transactional tax and private equity matters as well as employee benefits, which will remain his focus. Firm Press Release, 6/16/04
Baker & McKenzie

team joins Lovells in Amsterdam
Lovells strengthened its international employment practice last week through the hiring of three attorneys in Amsterdam. One partner - Anita de Jong - and two associates from Baker & McKenzie will join Lovells on July 1st. Anita de Jong will head the employment practice in Amsterdam, which benefits from being part of one of the largest employment practices in Europe with over 50 lawyers. Legal Week, 6/17/04
Want to read more law firm news?
For past editions of our weekly law firm news, click here.
---
Contact Our Recruiters Now!