7/12/04

Heller Ehrman boosts Hong Kong office with 10-attorney group
San Francisco-based Heller Ehrman White & McAuliffe had made another major move to increase its presence in Asia, this time hiring 10 attorneys from Denton Wilde Sapte to expand its Hong Kong office. The ten attorneys will open a litigation and arbitration practice for the firm, to be headed by the former managing partner and head of dispute resolution at Denton Wilde, Martin Downey. One more partner, David Hall-Jones, and a mix of eight associates and senior counsel make up the ten attorney haul. The additions increase the size of Heller Ehrman's Hong Kong office to 34 attorneys, giving it one of the largest American presences there. Firm Press Release, 7/8/04/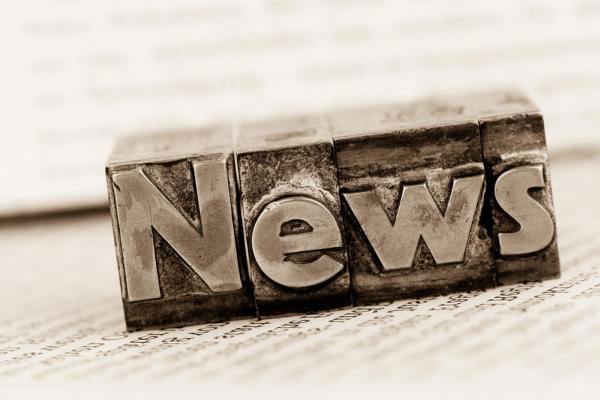 Baker & McKenzie

grows Mexican tax practice exponentially
Twelve partners formerly practicing with Mancera Ernst & Young in Mexico have joined Baker & McKenzie's local offices. All twelve attorneys will join the global tax group as partners, spread out among offices in Mexico City, Guadalajara, Juarez and Monterrey. Eight partners will join in Mexico City including group leader, Moises Curiel, with one partner resident in each of the other offices. In addition to the partners, up to 65 tax advisors will join the firm's Mexican practice, making its tax litigation and planning practices one of the largest and most comprehensive in Latin America. Firm Press Release, 6/12/04
Fried Frank in Frankfurt
Fried Frank Harris Shriver & Jacobson is getting ready to launch its third international office after hiring two corporate partners from a firm in Frankfurt. Sven Schulte-Hillen and Jürgen van Kann, both from Hoelters & Elsing, will open a corporate practice for the firm that focuses on capital markets and mergers and acquisitions. An expansion to Germany has been part of Fried Frank's European growth strategy since hiring Justin Spendlove, formerly of UK firm Ashurst, to head the firm's European practice. Spendlove also oversees the firm's London and Paris offices.
Legal Week, 7/12/04
Morgan Lewis expands practices in Chicago and San Francisco
Two distinct groups of attorneys were added to the Chicago and San Francisco offices of Morgan Lewis & Bockius last week, expanding the labor, employment and employee benefits practices in both markets. In San Francisco, D. Ward Kallstrom and Nicole Diller from Sonnenschein Nath & Rosenthal will add to the firm's employee benefits capabilities as partners. Former Vedder Price Kaufman & Kammholz partners Nina Stillman and Barry Hartstein will join the firm's Chicago office as partners to work on employment and human resources issues. The firm's labor and employment practice includes approximately 225 attorneys. Firm Press Release, 7/7/04
Linklaters

adds prominent partners in Japan
In a deal announced today that won't be enacted for another eight months, London firm Linklaters has hired Mitsuhiro Yasuda, Akihiro Wani, and 20 associates from the law firm of
Mitsui Yasuda Wani & Maeda

to launch a domestic legal practice in the firm's current Tokyo office. As of April, 2005, Japanese law will begin to allow foreign law firms in Tokyo to hire attorneys qualified to work in Japan, which will give the foreign firms a better chance to acquire local work. Linklaters will absorb much of Mitsui Yasuda Wani & Maeda, Japan's sixth largest firm, when the hires are finalized next year. Firm Press Release, 7/12/04
Adorno & Yoss goes national
With its recent expansion into Atlanta, Adorno & Yoss made its first attempt to expand out of Florida. Today, the firm announced that it will add to its Southeast practice by merging with 21-attorney California firm Alvarado, Smith & Sanchez. The two firms, both minority-owned, will combine to create a 185-attorney firm with nine offices. In addition to Adorno & Yoss's six Florida offices, including one added last week in Tallahassee, and its Atlanta office, the merged firm will now have offices in Irvine, CA and Los Angeles. Adorno & Yoss plans to add more East Coast offices soon, naming Washington, DC/Baltimore, and New York City as the main target markets. Firm Press Release, 7/12/04
Holland & Knight employment partners head to Davis Wright
Seattle-based Davis Wright Tremaine added three prominent attorneys from Holland & Knight to practice corporate diversity counseling in its Washington, DC office last week. Weldon Latham, John Bryson and Michael Hatcher bring one of the few corporate diversity counseling practices in the country to Davis Wright Tremaine, giving the firm an advantage when selling its
employment services
to clients. The three attorneys also work on crisis avoidance and crisis management issues. Firm Press Release, 7/7/04
South Carolina firms join forces
The McNair Law Firm, with 115 attorneys working in nine offices in the Carolinas, is increasing its South Carolina presence by merging with local firm Bethea Jordan and Griffin. McNair, which has seven offices in South Carolina, will vastly increase the size of its existing one-attorney Hilton Head practice by adding 13 attorneys from Bethea's Hilton Head and Bluffton, SC offices. The combined law firm will employ 128 attorneys, including eight shareholders and five associates from Bethea, who will retain their titles in the new firm. The McNair Law Firm was founded by former South Carolina governor Robert McNair over 30 years ago.
Thestate.com, 7/7/04
Growth continues for Dewey Ballantine in Frankfurt
Seeking to further develop its rapidly growing German practice, Dewey Ballantine has hired Dr. Benedikt von Schorlemer away from Baker & McKenzie's Duesseldorf offices to join the firm's private equity practice in Frankfurt. Dewey Ballantine opened the Frankfurt private equity practice just last month with hires from Norton Rose. Dr. von Schorlemer helped Baker & McKenzie's Duesseldorf office get established and now looks to further grow Dewey Ballantine's newest burgeoning practice group. Firm Press Release, 7/6/04