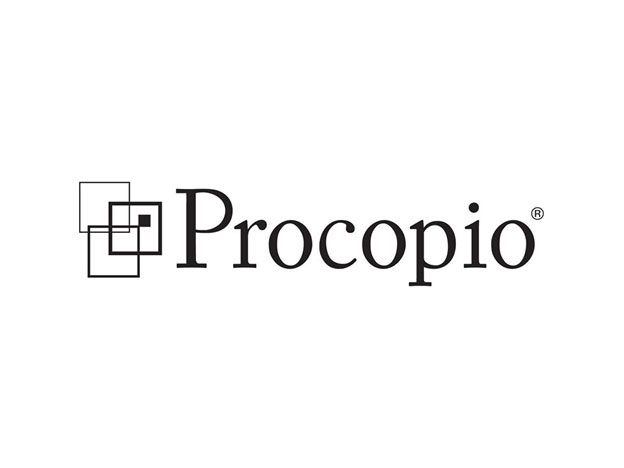 QUESTIONS ANSWERED IN THIS ARTICLE
1. What is Procopio, Cory, Hargreaves & Savitch LLP known for in the legal industry?
Procopio, Cory, Hargreaves & Savitch LLP is known for its remarkable ability to adapt to changes in the legal landscape and for building a bright future in the field. Its commitment to excellence and innovation and its rich history dating back to 1946 sets it apart as an industry leader.


2. How does Procopio, Cory, Hargreaves & and Savitch LLP embrace diversity and inclusion?
The firm actively fosters an inclusive environment by promoting diversity in its workforce. Procopio recognizes that diverse perspectives lead to more creative and effective solutions for clients. Its commitment to creating a culture of collaboration and mutual respect helps it exceed diversity standards.


3. How does Procopio nurture legal talent and ensure growth in its workforce?
Procopio offers comprehensive training and professional development programs for its attorneys to stay ahead in the ever-changing legal landscape. The firm emphasizes mentorship, with experienced partners actively guiding and supporting junior associates, contributing to both individual attorney growth and the firm's overall success.

In the ever-evolving landscape of the legal field, law firms must adapt to changes in technology, regulations, and client expectations. Procopio, Cory, Hargreaves & Savitch LLP, a prominent legal establishment, has demonstrated remarkable prowess in navigating these shifts and building a bright and sustainable future within the legal industry. With a rich history, a commitment to excellence, and a forward-thinking approach, Procopio has positioned itself as a trailblazer in the legal world.

 
A Legacy of Excellence and Innovation


Founded in 1946, Procopio, Cory, Hargreaves & Savitch LLP has built a legacy steeped in excellence and innovation within the legal industry. With nearly eight decades of experience, the firm has consistently set high standards for itself, earning a reputation as a trailblazer in the legal field. Procopio's legacy of excellence is rooted in its unwavering commitment to delivering unparalleled legal services. From its earliest days, the firm has placed a premium on providing exceptional representation and advocacy for its clients. This dedication to excellence has not only garnered the trust of clients but has also set a benchmark for legal professionalism.

Furthermore, the firm's legacy is perpetuated by its forward-thinking approach. Instead of resting on its laurels, Procopio has embraced innovation at every turn. Procopio remains at the forefront of change, from adopting state-of-the-art technologies that streamline operations to pioneering new methodologies that enhance legal practice. This legacy of combining excellence with innovation serves as a foundation for the firm's ongoing success, ensuring its relevance and influence in the legal landscape for years to come.

 
Embracing Diversity and Inclusion


At Procopio, Cory, Hargreaves & Savitch LLP, the embrace of diversity and inclusion isn't just a buzzword – it's a fundamental aspect of the firm's identity. Recognizing the transformative power of diverse perspectives, the firm has woven a tapestry of inclusivity that sets an example for the legal industry. This commitment extends beyond mere representation, as Procopio actively cultivates an environment where individuals of various backgrounds, ethnicities, and experiences thrive and contribute meaningfully.
The firm's proactive approach to diversity goes beyond meeting quotas; it's about fostering a culture where every voice is valued. Procopio enriches its collective expertise and capacity to solve complex legal challenges by assembling a workforce that reflects the world's multifaceted nature. This inclusivity translates into a holistic understanding of clients' diverse needs, leading to more creative, effective, and client-centric solutions. In embracing diversity, Procopio ensures ethical parity and propels its capabilities to new heights, standing as a beacon of progress within the legal sphere.

 
Nurturing Legal Talent


A cornerstone of Procopio, Cory, Hargreaves & Savitch LLP's success lies in its dedication to nurturing legal talent. The firm recognizes that its attorneys are not just employees, but the driving force behind its reputation and accomplishments. To this end, Procopio has developed comprehensive training and professional development programs that empower its legal professionals to excel in their careers and stay ahead in a dynamic legal landscape.

Mentorship stands as a vital pillar within Procopio's approach to talent development. Seasoned partners actively engage with junior associates, providing guidance, knowledge, and support. This mentorship ecosystem is more than just a career development tool; it's a testament to the firm's commitment to fostering a collaborative environment where growth and learning are continuous. By investing in the growth of its legal talent, Procopio not only ensures the individual success of its attorneys but also fortifies the collective expertise and capabilities of the entire firm, positioning itself as a true leader in legal excellence.

 
Innovative Client-Centric Approach


Procopio, Cory, Hargreaves & Savitch LLP's success can be attributed to its unwavering dedication to its clients. The firm understands that each client is unique and tailors its approach to meet their specific needs. By taking the time to understand their clients' industries, challenges, and objectives, Procopio is able to deliver tailored legal solutions that provide real value.

The firm's commitment to client satisfaction is evident in its use of technology to enhance communication and collaboration. From secure client portals for document sharing to virtual meetings for convenient consultations, Procopio employs the latest tools to ensure that clients are well-informed and engaged throughout their legal journey.
 
---
See Related Articles:
---
Commitment to Social Responsibility


A crucial aspect of building a bright future in any field is giving back to the community and society at large. Procopio, Cory, Hargreaves & Savitch LLP takes this responsibility seriously, actively engaging in philanthropic and pro bono efforts. The firm recognizes that its legal expertise can be a force for positive change beyond the courtroom.
From offering pro bono legal services to underprivileged individuals and nonprofits to participating in community outreach programs, Procopio's commitment to social responsibility is deeply ingrained in its culture. This commitment not only positively impacts the lives of those in need but also contributes to the firm's reputation as a socially conscious legal institution.

 
Conclusion


Procopio, Cory, Hargreaves & Savitch LLP's journey in building a bright future in the legal field is a testament to its legacy of excellence, adaptability, and commitment to innovation. The firm has carved a unique path forward by embracing diversity, nurturing legal talent, adopting a client-centric approach, and fulfilling its social responsibilities. As the legal industry continues to evolve, Procopio stands as a shining example of a law firm that keeps up with the changes and actively shapes its trajectory toward a brighter tomorrow. With its rich history as a foundation, Procopio, Cory, Hargreaves & Savitch LLP is poised to continue impacting the legal field for generations to come.
 
---