You can find advertisements almost anywhere. There are thousands of adverts on television, in magazines, on billboards, and in posters - all supposed to convince us to buy one thing or another. Some laws and regulations regulate how companies can or cannot advertise legally, which many people overlook. In advertising law, attorneys act behind the scenes, providing guidance through law firms or in-house counsel and making sure that companies follow the rules when it comes to advertising legally and ethically.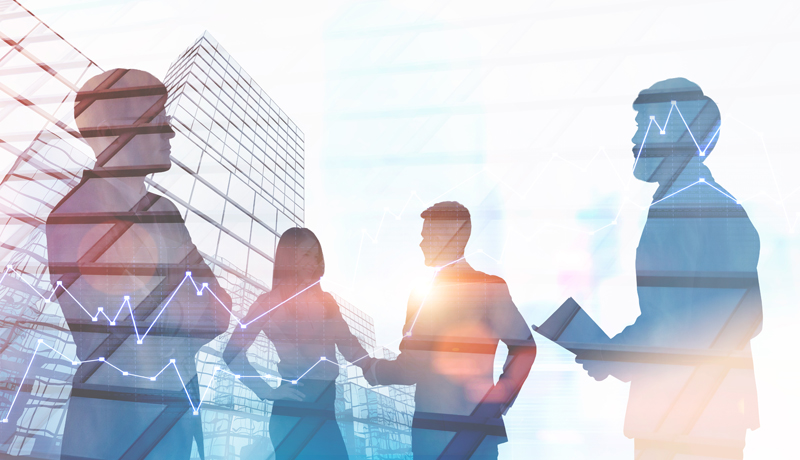 The
advertising and marketing attorney
helps government agencies combat deceptive advertising, advises private clients on conformity with the advertising law, and defends companies on claims of deceptive trade practices.
Advertising and marketing are heavily regulated both by the federal government and by states.  
Marketing vs. Advertising
Marketing is the process of researching, designing, and creating ideas about how best to sell a product or service to the target audience. Advertising is the specific process of introducing a product or service to the target audience.
While slightly different, both marketing and advertising involve alerting consumers to a product or service available for sale.  
Scope of the Industry
About $250 billion is spent each year by companies on print, television, at the movie, and online promotions of their products and services. Television alone accounts for about 40% of spending. However, within the next few years, digital content will overtake television.
With such spending and intense competition, it is no wonder that sometimes the truth is stretched or abandoned altogether.  
Federal Trade Commission
The Federal Trade Commission (FTC) protects consumers by preventing deceptive and unfair business practices through civil and criminal enforcement actions. Deceptive business practices are defined as "involving a material representation, omission or practice that is likely to mislead a consumer acting reasonably in the circumstances." This definition includes material misrepresentations in marketing and advertising.
Unfair business practice is one that "causes or is likely to cause substantial injury to consumers which is not reasonably avoidable by consumers themselves and not outweighed by countervailing benefits to consumers or competition."
The FTC investigates deceptive and unfair business practices. It has the following broad powers:
Warning letters
. These letters are sent to target companies to inform them that their conduct is likely illegal and that they may face serious legal consequences.
Subpoenas.
These require the attendance and testimony of witnesses and the production of all relevant documents.
Section 6(b) orders.
The FTC may require a target company to file "annual or special . . . reports or answers in writing to specific questions" to provide information about the entity's "organization, business, conduct, practices, management, and relation to other corporations, partnerships, and individuals." The target company may file a petition to limit or quash such an order, and the FTC may seek a judicial order requiring compliance.
Civil enforcement actions.
The FTC uses civil enforcement to stop fraud and get restitution or disgorgement.
Criminal prosecutions.
The Criminal Liaison Unit works with U.S. Attorneys' Offices to prosecute and stop consumer
fraud
.  
Examples of FTC Warning Letters
The FTC has made extensive use of its power to issue warning letters to stop misleading advertising and marketing for products revolving around Covid-19. To date, they have issued approximately 400. Here are some examples:  
Natural Adventure, LLC
In February 2021 and March 2021, the FTC reviewed Natural Adventure's website, Facebook page, and Instagram account. It alleged that the website offered a hand sanitizer with 70 percent alcohol and essential oils. The FTC alleged that the site promised this hand sanitizer would "mitigate, prevent, treat, diagnose, or cure Covid-19." The agency stated that it could not find this hand sanitizer on the FDA's approved list for sale and misbranded it. The FTC concluded that Natural Adventure's claims about the hand sanitizer were misleading representations about its effectiveness to treat or prevent Covid-19.  
LightAir International AB
In March 2020, the FTC reviewed LightAir's website and found a statement that its Inflow air purifiers were scientifically proven to prevent the spread of airborne viruses, including the coronavirus. The FTC could find no study presenting competent and reliable scientific evidence to support LightAir's claims. It asked the company to "cease making all such claims for products that you advertise and market, sell, or otherwise promote or make available in the United States."  
Criticism of the FTC
The FTC has been criticized for lacking vigor in overseeing the advertising law. The prestigious Brookings Institution recently noted:
The FTC "is not realizing the full potential of its authority. The agency should take more ground-breaking and norm-nudging cases. Most of its modern cases are slam dunks because the agency is risk-averse and fears blowback from Congress. Indeed, in a different era when Congress backed the FTC, the FTC took on more normatively consequential cases. But in recent decades, it has proceeded more cautiously and incrementally, negotiating . . . and only rarely litigating."
Many states, however, aggressively enforce the advertising law through
criminal sanctions.
California
California Business and Professions Code section 17500 makes unlawful "untrue or misleading" advertising and marketing. This code criminalizes it by making it a misdemeanor subject to up to six months in jail or a $2,500 fine.  
New York
New York provides that "false advertising in the conduct of any business, trade or commerce . . . is hereby declared unlawful." The Bureau of Consumer Frauds and Protection mediate disputes regarding false advertising and marketing or prosecute them criminally.  
Florida
Florida Statute section 817.41 provides:
"It shall be unlawful for any person to make or disseminate or cause to be made or disseminated before the general public of the state, or any portion thereof, any misleading advertisement. Such making or dissemination of misleading advertising shall constitute and is hereby declared to be fraudulent and unlawful."
Violation of the statute can result in up to $10,000 in fines for each infraction, reasonable attorneys' fees, and injunctions to have the misleading advertising removed.  
The Uniform Deceptive and Unfair Trade Practices Act
Many states base their misleading advertising campaigns and marketing laws on the Uniform Deceptive and Unfair Trade Practices Act. In addition to making such deception and unfairness unlawful, this Act also provides for consumer class actions. These may be filed in federal court when involving large companies doing business in several states and having significant amounts of controversy.
Troncoso v. TGI Friday's provides an example. In this action, the plaintiff and class members alleged that TGI Friday's was selling Potato Skins when there were no potato skins involved in the chips. The lawsuit cited a violation of both federal and state deceptive and unfair practices laws, including many laws based on the Uniform Deceptive and Unfair Trade Practices Act. The plaintiffs sought a trial and all compensatory and other damages sustained by the plaintiff and class members, an injunction, and reasonable attorney fees.  
What does an Advertising Attorney Do?
Employed by the Advertising Agency
Consulting is the primary function of an advertising law practice. As an advertising compliance specialist, you will ensure that businesses are not violating any advertising regulations. Some litigation may need to be defended in court, but most of the time you will be an advisor.
Adverts in the U.S. must comply with a host of regulations. For clients that operate overseas, you will have to understand foreign advertising regulations, as well, and consult with experts abroad.
Legal research skills are essential. Current regulations are founded on precedents set by previous litigation, so if you want to stay on top of your game, be prepared to dig through old case law.
There are several things you need to verify:  
advertisements
product labels
company websites
company literature
Whenever you review the advertising for the company, you should take into account the FTC regulations. Your client will need to know the specific changes to be made if the advertisements violate those regulations. Getting a thorough understanding of the rules and potential claims is critical.  
Fighting Companies that Put Out the Ads
Other people want the regulation to be enforced when such practices are conducted. Considering how advertisers typically walk a tightrope, finding infringements that can hold up in court can be challenging.  
Careers for the Advertising and Marketing Attorney
The advertising and marketing lawyer can work in both government and private practice.  
Federal Regulator
Opportunities are available with the FTC. At this agency, the advertising and marketing lawyer specializes in the civil enforcement of deceptive and unfair practices of laws. The lawyer drafts warning letters, issues subpoenas, requires the filing of Section 6(b) submittals, and files enforcement actions in administrative or federal court. The advertising and marketing attorney also works with the U.S. Attorneys' Offices when
litigation
and criminal prosecution are appropriate.  
Civil Defense Attorney
For target companies, being the focus of a massive federal agency like the FTC can be daunting. Fortunately, advertising and marketing attorneys are specializing in the civil defense of claims against target companies. They respond to warning letters and coordinate the company's response to subpoenas and Section 6(b) orders. The advertising and marketing attorney defends their client target company in any administrative hearing or federal civil suit brought by the FTC.  
Criminal Defense Attorney
Criminal defense attorneys specializing in advertising and marketing are needed at both the federal and state level.
In federal court, they defend target companies against criminal prosecutions brought by federal prosecutors. At the state level, they represent companies against criminal complaints of violations of the California Business and Professions Code section 17500 or New York's similar advertising law or others.  
Law School Professor
For those advertising and marketing attorneys with several years of experience, a position as a law professor is possible. An unparalleled academic career and
judicial clerkship
are strongly recommended.
Several law schools offer LLMs in areas related to marketing and advertising law. Examples include New York University Law School and Southwestern Law School. Veteran specialists are needed to teach these courses.  
How Do I Become an Advertising and Marketing Lawyer?
A law degree and bar membership is required. Most attorneys spend a few years as associates before specializing in marketing and advertising law.
More and more advertising occurs each day as a result of the growth of technology. The good news is that advertising law is also on the rise. Some law schools recognize this and offer special programs on consumer law or advertising law.
If an advertising law program isn't offered, many schools offer courses in advertising law and related issues. Harvard Law School's Advertising Law Course, for example, covers the following: "legal regulation of advertising in the United States, and some comparisons with other countries.". Ads are covered by the law of advertising, which includes private suits brought against advertisers, competitors, and state attorneys general. We will discuss such topics as falsity, substantiation, surveys, product placements, green marketing, disclosures and disclaimers, and First Amendment concerns as they relate to advertising regulation.
Aside from Advertising Law itself, students interested in advertising law may also find other related courses useful. The following courses are recommended:
• Intellectual Property
• Trademarks
• Administrative Law
• Antitrust
• Internet Law
• Corporations
• Litigation courses
In the United States, advertising law involves the oversight and enforcement of advertising regulations. The number of options available to those interested in a career in advertising law is extensive, and college courses are a great way to prepare. Advertising lawyers will remain in high demand as long as ads continue to dominate the world around us.
See Also: