What Are the Best Law Firms in Los Angeles?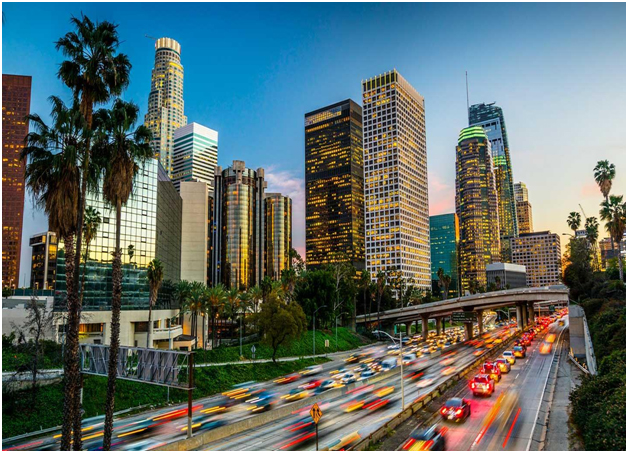 As anyone would expect, the entertainment and media industries are the fastest growing sectors in LA. Consequently, ancillary needs for these sectors are triggering growth in other areas, such as the legal industry. According to a recently published report by CBRE, LA is ranked 2nd in the US in terms of lawyer population growth.
How Is the Legal Market in Los Angeles?
The latest CBRE report indicates that the legal sector grew by 12% between 2017 and 2019, 3% higher than the national average, and the trajectory should continue. Moreover, even though nationwide, law degree completion rates have dropped by 21.3%, Los Angeles experienced a 3.6% growth in the number of students who graduated with law degrees. Taking all this into consideration, we can see LA is a growing market for lawyers, both novices and seasoned ones. So, if you are thinking of establishing a legal career, it is time to act while demand remains strong.  
What Are the Top Law Firms in Los Angeles?
In this post, we have highlighted 9 of the best law firms in Los Angeles to help you make an informed decision. To see more of the highest-rated law firms in Los Angeles, visit
BCG Attorney Search's Best Law Firms ranking
.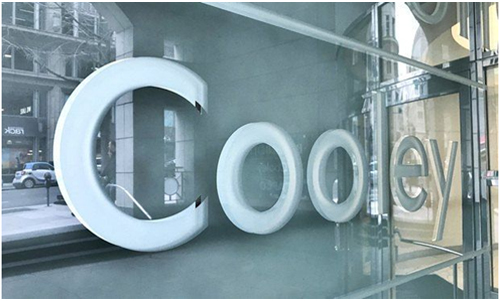 Cooley LLP is an international law firm headquartered in Palo Alto, California. It is particularly famous for its extensive experience in venture capital connections, financings, startups, marquee initial public offerings (IPOs), life sciences, and technology practices. However, it offers legal services and consultancy in several other areas such as intellectual property, employment, financial services, clean technology, real estate, retail, and aviation, among others. According to Law360, it is one of the most popular go-to firms in Silicon Valley. Also, Cooley LLP ranks as one of the top 50 largest firms in the entire world.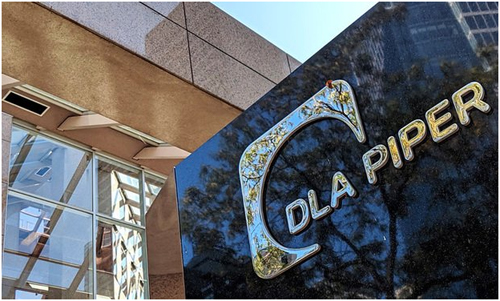 A multinational law firm with over 2000 employees and 40 offices across Europe, Asia, Africa, the Middle East, and the Americas, DLA Piper encompasses a full spectrum of practice areas. DLA Piper provides legal services in several areas, and the most notable include corporate crime, arbitration, banking, corporate finance, competition and trade, hospitality and leisure, employment, energy, insurance, government affairs, and intellectual property, among others. In terms of revenue, it ranks as the 3rd largest law firm in the US.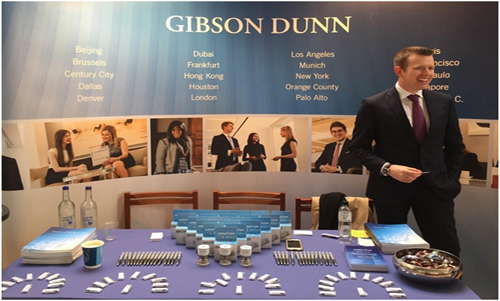 Gibson, Dunn & Crutcher is a multinational and one of the best law firms in Los Angeles. It is revered for its litigation practice, which saw it named the "Litigation Department of the Year" by The American Lawyer. In its 20 offices located in Europe, the Middle East, Asia, the Americas, and North America, the firm employs over 22,000 employees who offer legal services in a wide range of industries. Some of its most prominent services include insurance, labor, employment, antitrust, sports, and intellectual property.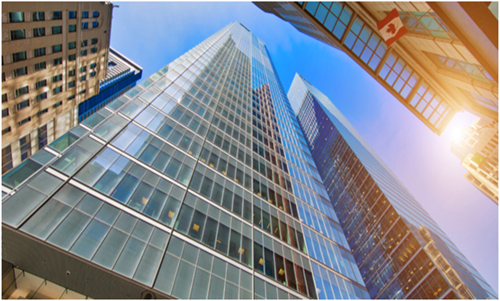 Established in 1941, Irell & Manella LLP is a full-service law firm with two offices in Newport Beach and Los Angeles, California. From these offices, the firm serves both international and local clients from a wide range of sectors, such as private and public companies, entrepreneurs, and educational institutions. It has approximately 500 employees who offer legal services in various practice areas such as appellate, art, professional liability defense, securities law, securities litigation, tax, corporate governance, mergers & acquisitions, IP transactions, and litigation, among others.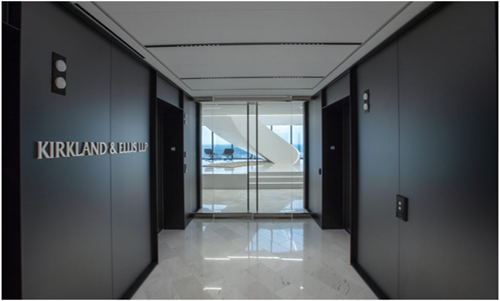 Kirkland & Ellis is arguably one of the best law firms in Los Angeles and the entire United States. In terms of lawyers, it is ranked as the seventh-largest in the US (2,307 in 2019), and third-largest by revenue (US$3.76 billion-2018). Thanks to its resources, the firm provides several legal and consultancy services in a wide array of practice areas. However, it is famous for white-collar criminal defense, intellectual property, tax, benefits, regulatory, planning law, restructuring, antitrust and competition, and corporate litigation.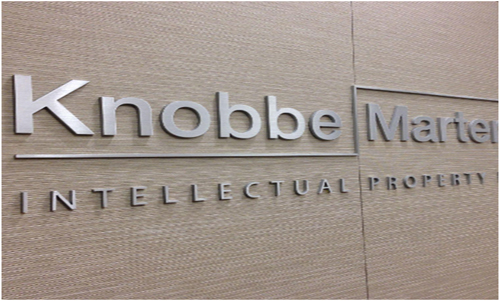 This firm is one of America's largest and most successful technology and intellectual property law firms with offices across the world. It boasts a team of over 160 attorneys and other professionals specializing in intellectual property. With a strong emphasis on technology, it offers clients legal services and advisory in areas such as trademarks, copyrights, patents, unfair competition, rights of publicity, and trade secrets.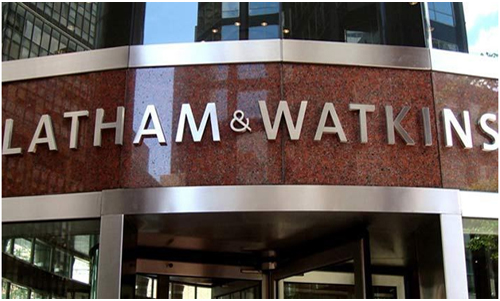 Latham & Watkins LLP is one of America's pioneering law firms, established in 1934. It boasts over 26,000 lawyers serving clients in the US, Asia, the Middle East, and the United States.  Besides being one of the best law firms in Los Angeles, it is one of the highest-paying firms in the entire world. First-year law associates receive $190,000, but this can go up to $205,000 when including merit bonuses. Summer associates receive a similar salary, prorated over ten weeks, meaning a summer associate can earn up to $3,958 a week.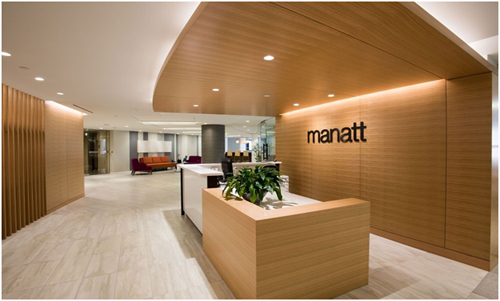 Manatt is one of the best multidisciplinary law firms in Los Angeles. Moreover, it is renowned for its quality legal and consultancy services. Deeply rooted in banking, the firm serves several industries such as finance, energy, real estate, consumer and retail products manufacturers, technology, media, and healthcare, among others.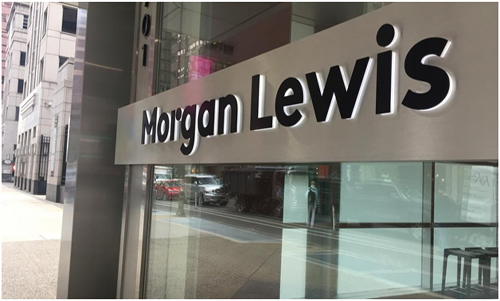 Morgan, Lewis & Bockius is an international law firm with over 2,000 lawyers in 31 offices located in the Middle East, Asia, North America, and Europe. Currently, it is ranked as the 8th largest law firm in the US in terms of revenue, thanks to its mergers with other small firms. Its areas of practice are diverse, encompassing a broad spectrum, including investment management, energy, environmental, employment, labor, tax, real estate, and litigation, among others.
What's the Bottom Line?
With Los Angeles ranking as the second-best legal market in the country, there is no doubt that it is a fertile ground to put down roots. The high demand for lawyers in several industries creates abundant opportunities for the taking. Therefore, if you have set your eyes on LA, it's time to make a move.