Summary: If you're wondering what it takes for a first-year attorney to make $190,000 in a law firm of 500 attorneys, you've come to the right article that you should read now.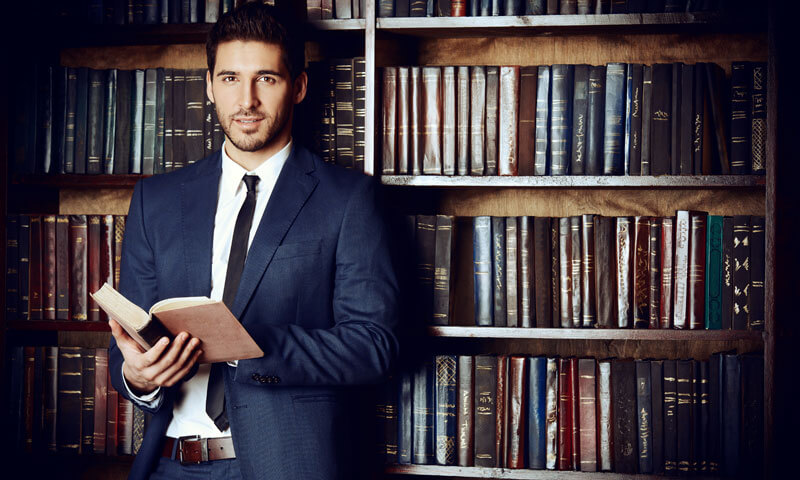 Attorney salaries can vary for a variety of reasons.
From practice area to the level of prestige within the law firm where an attorney works, can have a bearing on legal salaries.
Keep reading to find out how and why lawyers' salaries differ throughout America.
When a person states that they are a lawyer, it is a near automatic thought that this person makes a very lucrative salary.
Well, that isn't always the case. Sure, in a large metropolitan area such as New York, Washington, DC, San Francisco and Los Angeles, when one says, "I'm a lawyer," there can be a strong assumption that this person is well compensated – because of the big city setting in which this person reveals their legal profession.  
But things might be very different if "I'm a lawyer" is stated in De Moines, Iowa or Lafayette, Louisiana (the state of which practices a type of law that is altogether different from any state in the nation).  
In De Moines or Lafayette, a lawyer's salary may be equal to that of a mechanic or an air conditioning repair person. Farmers in De Moines may in fact have salaries that eclipse that of a lawyer. The same could be said for a hunting guide based out of Lafayette, LA; those individuals can have salaries that double that of the local litigator.  
To be sure, while no two legal cases are the same, no two lawyers' salary situation contingent on their practice area and
where
they practice are not exactly the same.  
Many factors can go into how high or low a lawyer is compensated for their work. And of course, for better or worse, those salaries can reflect on a lawyer's quality of life.  
To that end, this article will explore the influences that can affect a lawyer's salary, whether those influences are pros or cons for that same lawyer.  
The Effect from Law Firms
The Wall Street Journal
recently published an article that affirmed a process that many in the legal field, particularly within Big Am law firms already know; that it's the prestigious law firms that dictate what the highest salaries will be for top-level associates graduating from top-level law schools.  
That salary – currently at $190,000 – is an all-time high for associates, and a strong enough influencer to activate the cream of the cream of law students to apply for work with these firms.  
Of course, competition for the most elite law students will always ratchet up. At present, not one or two, but several national law firms have of late boosted their starting salaries for recent law school graduates to $190,000.  
But whether the raises will lead to an across-the-board pay bump—as they have historically—is an open question. Compared with past rounds of pay hikes, fewer firms have rushed to match the new pace, set recently by New York firm Milbank, Tweed, Hadley & McCloy LLP.  
Milbank lawyers in their first eight years of practice will get raises of between 4.8% and 6.4% this year. Associates at the top of the scale will make $330,000 a year.  
As law firms jockey for position in their ongoing compensation war, Milbank's move comes two years after the last widespread raise in junior-lawyer pay, which 
set incoming salaries at $180,000
. That increase was the first of its breadth in a decade, and quickly became the new standard.  
Law firms typically raise salaries in line with their peers, citing the need to stay competitive when hiring from law school campuses.  
So far, firms to follow Milbank on raises include Cravath Swaine & Moore LLP, Simpson Thacher & Bartlett LLP, Proskauer Rose LLP and Winston & Strawn LLP.  
Simpson Thacher and Cravath sweetened the deal by doling out summer bonuses of between $5,000 and $25,000 on top of the raises. At the same time, Cravath told associates it will pay more to several classes at the high end of the scale than Milbank, topping out at $340,000.  
The WSJ article states that many midmarket firms uniformly raised salaries in 2016 to match those of the most elite Wall Street firms, despite profitability that makes the business case behind raising salaries vary widely.  
Average annual profits-per-partner in the nation's top 100 firms range from $460,000 to $5.7 million, according to legal trade publication the American Lawyer.  
"I think it was hard for some firms to swallow the increase. It will be even harder to swallow this increase," said Grover Cleveland, a consultant who trains new lawyers.  
In addition to the impact on profits, some firms may fear angering clients, who have become 
more sensitive to hourly rates
 and the appearance of subsidizing hefty lawyer salaries.  
Not long ago, the associate salary raises cost big firms between $6 million and $14 million a year, according to Jeff Grossman, the managing director for Wells Fargo Private Bank's Legal Specialty Group.  
Law firms usually absorb the cost by raising rates 3% to 5% each year, even as clients push back on paying for inexperienced lawyers.  
New York law firms list billing rates for their most junior lawyers at between around $500 and $600 an hour, according to Bodhala, a market intelligence firm that helps companies manage their legal spending.  
"I hear again and again, damn those associate salaries, that's why our rates go up every year," said Ketan Jhaveri, Bodhala's co-founder.  
Rising partner compensation also plays a large role in rates, Jhaveri said, but clients often focus on the junior-lawyer pay.  
Milbank's chairman, Scott Edelman, said the raise follows several months of discussions at the management level. Revenue and profits have been rising, he said, and "we want to send the message to our associates that they're valued here." It also took into account inflation and cost-of-living increases.  
The New York office of Simpson Thacher & Bartlett LLP, one of a few law firms to raise starting lawyer salaries after Milbank, Tweed, Hadley & McCloy LLP recently raised the bar.   
Only a minority of law school graduates land at firms paying top dollar. But law firms compete fiercely to hire that slice of students.  
"We're only interested in the top of the law-school population generally," said Edelman.  
He said the students they recruit often have offers from between five and 15 firms.  
Thomas Fitzgerald, chairman at Winston & Strawn, said the firm decided to match Milbank's raise because "the ability to attract talented associates is the lifeblood of the firm."  
But other top-seeded law firms are approaching the raises with more caution.  
Greenberg Traurig LLP, which has offices in 29 U.S. cities as well as abroad, sets associate salaries individually based on factors including work ethic, productivity, client needs and local market conditions. It previously has matched New York starting salaries to competitors.  
The firm's executive chairman, Richard Rosenbaum, said via email that the firm responds to change, "but not change based on the whim of the marketplace or simply following the 'pack.'"  
The Effect of Clients
Another cause of how high or low attorneys are paid, particularly new attorneys, has to do with what the clients are willing to pay, as this
Wall Street Journal article
outlines.  
As the article states, once Cravath, Swaine & Moore LLP decided to boost starting pay for its junior-most lawyers in 2016, law firms across the country stumbled over themselves to announce salary increases for their own associates.  
But both corporate and personal clients pushed back.  
Bank of America's top lawyer sent an email to a group of law firms calling the increases in associate lawyer pay unjustified, making it clear the bank wouldn't help firms absorb the cost.  
"While we respect the firms' judgment about what best serves their long-term competitive interests, we are aware of no market-driven basis for such an increase and do not expect to bear the costs of the firms' decisions," David Leitch, Bank of America's global general counsel, wrote in the email that was confirmed by The Wall Street Journal.  
In 2016, the latest law firm salary raises boosted first-year pay by 12.5% and gave comparable hikes to the rest of the associate lawyer ranks. Pay generally went up by between $20,000 and $35,000 for every associate, topping out at salaries of $315,000 and above for the senior-most associates, typically with eight or nine years of experience.  
Of course, that $315,000 has recently increased.  
But not long ago, the chief litigation officer for a Fortune 100 company said the $180,000 to $190,000 threshold for a first-year isn't justified, pointing by way of comparison to a lawyer in the company's litigation department with 20 years of experience who doesn't make that much money.  
"Why would we ever think a first-year associate is worth that?" the lawyer said, adding that they recently denied a firm's request to charge $400 an hour for a first-year.  
The identities of the law firms that received Mr. Leitch's message aren't known, but the email appeared to target firms that handle the bank's litigation.  
"We value the work performed by our Litigation Roundtable firms and seek to maintain a true partnership that meets our reciprocal needs-thoughtful, strategic, and cost-competitive representation at rates and alternative billing arrangements that are attractive to our counsel," wrote Mr. Leitch.  
The email ended by saying Mr. Leitch entrusts the firms who receive the email with its work because of their "legal expertise and entrepreneurial instinct," and looks forward to continuing to partner with them.  
Like many other large companies, B of A has worked in recent years to reduce its legal spending; as far back as 2013, the bank told the Association of Corporate Counsel it slimmed the number of firms it hires to defend it in litigation to 30 from around 700.  
In 2015, Bank of America spent $1.2 billion on litigation, according to its earnings report.  
B of A has used firms including Skadden, Arps, Slate, Meagher & Flom LLP; Paul, Weiss, Rifkind, Wharton & Garrison LLP and Cleary Gottlieb Steen & Hamilton LLP for big litigation matters in the past.  
The push-and-pull over pay and rates has for decades been a source of tension between corporate legal departments and the law firms they hire.  
Historically, law firms charged their clients in only one way: by the hour. While many in-house lawyers grumbled about the arrangements, saying they encouraged inefficiency and led to eye-popping bills, they mostly paid them.  
But within the last decade or so, companies have pushed back. They now routinely demand "flat-fee" arrangements for a single piece of work, like a lawsuit or a transaction. And many have stopped paying for photocopies and legal research, items that were once rubber-stamped.  
In-house lawyers have also ramped up resistance to paying for the most junior lawyers, often saying they won't pay for first- and second-year lawyers even if they are staffed on assignments.  
Such lawyers, the thinking goes, are too often billed out at hundreds an hour to perform relatively menial tasks, like reviewing documents. In short, you
don't
get what you pay for with these overpriced newbies.  
Then again not all in-house lawyers are railing against the raises.  
Edward Ryan, the global general counsel for Marriott International Inc., said he believes "law firms are responsible for their own cost structure" and that what ultimately matters is "the value of what we pay for."  
With that said, he questioned if clients will "take their business elsewhere" if law firms try to pass off the costs directly.  
Before Cravath began raising its salaries, associate pay industrywide hadn't budged in nearly a decade, a time during which law school tuition has skyrocketed, leaving many graduates with upward of $100,000 in debt.  
Many associates had complained to law-firm leaders that in recent years their pay scale had failed to keep up with cost-of-living increases.  
It isn't entirely surprising that dozens of firms have followed Cravath's lead and matched the new salary structure in recent days.  
Large law firms view keeping pace with market leaders like Cravath as part of staying competitive in recruiting and retaining their younger lawyers, even if their profits are lower and they operate in smaller markets.  
The Effect of Law Schools
A recent U.S. News and World Report
article states that aspiring lawyers who dream of working for one of the largest law firms in the U.S. should understand that they will be 
more likely to achieve this goal
 shortly after earning their J.D. degree if they attend a highly ranked law school.  
Big law firms, or firms that employ at least 50 lawyers (and may employ hundreds or even thousands of lawyers), tend to be particular about which lawyers they hire.  
Experts argue about how many attorneys need to work at a law firm in order for it to qualify as a big law firm
, with some saying that only the nation's largest law firms –
those which have 500 attorneys or more – are truly big law firms.
Big Law jobs are enticing to many young attorneys, partly because of the 
six-figure salaries
 commonly paid to first-year associates at large law firms.  
Thomas J. Simeone, a managing partner at the personal injury law firm Simeone & Miller in the District of Columbia, who spent many years working at big law firms, says these firms typically prefer to hire alumni of elite law schools that place in the top 15 in national 
law school rankings
.  
Some particularly exclusive big law firms primarily employ graduates of J.D. programs that place in the top five or top 10, and in general, grads from higher-ranked J.D. programs have better chances of finding a job at a big law firm, Simeone says.  
Talented attorneys who graduate from lower-ranked law schools often need to either achieve extraordinary law school grades or gain several years of impressive legal work experience to convince a big law firm to hire them. In contrast, it is common for alumni of top law schools to get jobs at big law firms straight out of law school without having to work their way up from a smaller firm.  
Michael Leddin, executive director of the firm 
Segal McCambridge Singer & Mahoney
, says many of the nation's largest law firms recruit most of their first-year associates from elite J.D. programs because they receive an abundance of competitive applicants. As a result, prestigious firms have the luxury of being highly selective.  
"Big Law has the pick of the crop for recruiting, and they need to place certain restrictions on the process so that they are not buried in resumes and applicants," Leddin wrote in an email. "I started with a large law firm before its significant expansion, and after it joined the ranks of Big Law, they too started recruiting from premier schools. Of course, the irony is that the top lawyers at the firm that made the decision to focus on these schools did not attend those schools themselves."  
Leddin says another reason why large law firms hire alumni of renowned law schools and undergraduate institutions with outstanding credentials is to distinguish themselves from their competitors.
He adds that some alumni of
selective law schools
and colleges have personal connections with influential business executives who are seeking legal representation, so hiring these well-connected people helps big law firms expand their client list.  
Nevertheless, Leddin suggests that someone who cannot gain admission to or afford to attend an elite law school should know that it is possible to eventually work for a big law firm even if they're unable to get hired as an associate immediately after earning a J.D.  
"The law school that you go to is going to be the important thing for the first job that you get, and then it's what you do after that that's going to set the stage for the rest of your career," he says.  
J.D. grads who attended elite law schools are more likely to be offered higher salaries in the private sector, experts say.  
Talented business attorneys without prestigious J.D. degrees frequently spend a few years after law school gaining corporate litigation experience, which helps them become marketable for jobs at big law firms, Leddin says.  
He also notes that big law firms that have a strong preference for hiring alumni of selective law schools for entry-level associate positions will sometimes make exceptions for recent law graduates who graduated at the top of their class from less selective institutions.  
Tina Willis, an Orlando-based personal injury attorney who graduated second in her class from the 
Florida State University College of Law
 in 1995, says her stellar grades allowed her to secure job interviews and offers from big law firms, despite not having attended an Ivy League law school.  
Law students who have not graduated from a top-tier law school can optimize their chances of landing interviews at big law firms by prioritizing "getting the absolute highest grades possible," Willis wrote in an email. "They should put grade-earning above working, or any other pursuit during law school. After grades, participating in their law review would also be helpful, and is generally a given for most top-tier law firm new hires."  
Simeone says that though it is possible to get a job at these firms without having attended a premier law school, such as 
Harvard
, 
Yale
 or 
Stanford
, someone is more likely to get hired at one of these firms if they have this credential on their resume.  
"While top students may go to other schools – and therefore be missed by large firms who focus primarily on graduates from top-tier schools – generally speaking, graduates from top-tier schools have a lot of indicators of success at a large firm," Simeone states. "They obviously did well enough as an undergrad to be accepted into a highly competitive school. They also must have done well on the LSAT, which indicates not just intelligence, but a willingness to prepare and to perform under pressure. Finally, the experience of going to a top law school shows that they were exposed to highly rated professors and competed and associated with other highly accomplished students."  
Simeone, who earned his J.D. from 
Columbia Law School
, says that having a law degree from an Ivy League university was a major advantage when he was starting out as a young lawyer. He says that the degree helped him get noticed by big law recruiters during his early career. Plus, the degree continues to help him attract potential clients, he adds.  
"It helped me tremendously," he says. "That's why I tell people to do it. I went to Columbia, and it was a good law school, and then when I graduated there, I was able to interview at all the best firms, and you know, it just gave me a certain confidence when I walked in."  
Leddin suggests that aspiring attorneys who don't plan to attend famous law schools but who want to establish a big law career should focus on sharpening their 
trial advocacy skills
. Big law firms appreciate job candidates who have significant litigation experience, he adds.
Searching for a law school? Get our 
complete rankings
 of Best Law Schools.
The Effect of The Big City
In the article What Type of Salary You Can Expect with Your Law Degree which also appeared on
U.S. News and World Report
, it is shown that the salaries alone of attorneys in Big Law firms can influence the salaries of the next crop of top-tiered associates.  
Of course, as we have already determined, many prestigious 
law firms
 are now offering top law school grads even more money for entry-level salaries.  
Milbank, Tweed, Hadley & McCloy LLP
, a New York-based law firm with more than 500 attorneys, announced a pay hike for new lawyers this June. The firm boosted pay for first-year associates to $190,000, a 5.5 percent increase from $180,000 – the base rate offered by many large firms over the past few years.  
The New York firm's pay raise spawned copycat moves from many large corporate law firms to raise their entry-level lawyer pay to the same amount.  
Over the past two months, more than 75 law firms have matched Milbank's first-year associate salary, says Matt Moody, senior law editor at the Vault, a New York-based company that provides career information.  
Needless to say, the move by other firms to match Milbank's entry-level salary offer is spurred by competition to attract junior lawyers from the same pool of top-tier graduates.  
"The firms feel that in order to attract the best candidates, their particular market requires those salary adjustments. The hikes are primarily in the larger markets – New York and Washington, D.C., but are now also spreading to Atlanta," says Wendy Collins Perdue, dean of the 
University of Richmond School of Law
 and the current president of the Association of American Law Schools.  
Some of the large law firms matching Milbank's salary include 
Sullivan & Cromwell LLP
 and 
Cravath, Swaine & Moore LLP
, which are both in New York; and 
Covington & Burling LLP
 in the District of Columbia.  
Moody says there are few smaller boutique law firms offering this higher pay to junior lawyers. They include 
Duval & Stachenfeld LLP
 in New York, 
Hueston Hennigan LLP
 in Los Angeles and 
Ahmad, Zavitsanos, Anaipakos, Alavi & Mensingn P.C.
 in Houston.
Many high-paying law firms recruit recent J.D. grads from top-ranked law schools. In U.S. News' 
2019 Best Law Schools 
ranking, law school degree grads from the class of 2016 who completed their degree at an institution ranked among the top 15 earned $180,000 on average in the private sector, according to data submitted to U.S. News by 179 ranked law schools in an annual survey.  
Private institutions that rank among the top 15 law schools include 
Harvard Law School
, 
Yale Law School
 and 
Stanford Law School
; the list also includes four public law schools: 
University of Michigan—Ann Arbor
, 
University of Texas—Austin
, 
University of Virginia
and 
University of California—Berkeley
.  
All of these law schools, if you've noticed, are located in large and opulent American cities.  
"If you're at Harvard, Columbia or NYU, you have a much better chance of landing a job at a big law firm that pays a $190,000 starting salary," Moody says.  
But there are two law schools not ranked in the top 15 where grads from 2016 earned an average of $180,000 in the private sector: 
Fordham University
 in New York and 
George Washington University
 in the District of Columbia – again law schools located in dense metropolitan areas.  
"Fordham does send a lot of grads to big law firms that make that good salary," in part because of its location in New York City, Moody says.  
The typical salary for 2016 law school grads among all ranked schools in the private sector was nearly $85,000, U.S. News data show.  
Of course, even in large metropolitan settings, not all legal jobs are high paying. Salaries in the private sector are usually much higher than the amount attorneys can expect in the public sector.  
Even among the 15 highest-ranked law schools, the entry-level salary for a 2016 grad in the public sector didn't rise above $65,000 a year. U.S. News and World Report data show the average starting salary for a 2016 J.D. grad in the public sector was around $53,500.  
"At a time when private sector starting salaries at the largest law firms are on the move as well, the gap between large law firms and public service salaries is highlighted," said James Leipold, executive director at the National Association for Law Placement.  
According to a 
recent survey
 by the NALP, public service attorneys have seen pay increases, but salaries are more modest in comparison to the high salaries junior lawyers earn at large national firms.  
The research found that the typical entry-level salary for a big city public defender increased by more than 15 percent between 2014 and 2018, rising to $58,300 in annual pay.  
Conclusion
Fairness is not part of the pay scale game in the practice of law. Average lawyers who graduated from average law schools with average grades and Bar results, will inevitably work in average law firms somewhere other than a New York or Los Angeles, or even an Atlanta.  
And the irony is that in most cases, a high-level first year associate who has graduated from a noteworthy school can more than likely be interchanged with a more average attorney.
What needs to be remembered is that a good number of these large, prestigious law firms have recently relaxed their standards of hiring
only
from prestigious law schools.  
Smaller less-known schools have begun to graduate lawyers into top law firms, and the push for diversity within these firms has become much stronger, allowing for less upper crust-type attorneys and more lawyers who represent the country at large.  
Do these firms still pay high first-year salaries to their associates? They certainly do, and why not? Everyone in law knows that to get the best, you invariably have to pay to play.