In recent years, we have witnessed countless intellectual property-only law firms with 50 or more attorneys disappear from the legal landscape. Why? This article explains the origins of this trend and discusses why this trend is likely to continue and threaten the viability of even the strongest of such remaining firms, including Finnegan Henderson, Fish & Richardson, Harness Dickey, and Fitzpatrick Cella.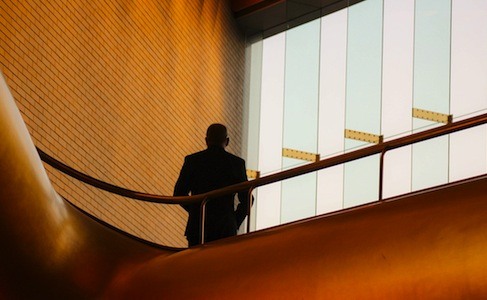 The Background – Specialty Firms Traditionally Handled Patent Work
As recently as the late 1990s, it was rare for large firms to handle either patent litigation or patent prosecution work. When it came to intellectual property litigation, large firms generally limited themselves to trademark and copyright litigation and stayed away from patent litigation. Because the firms did not do much work in the patent litigation area, they also did not have specially trained patent lawyers. For example, when I was an associate at Quinn Emanuel in the 1990's, it was not unusual for attorneys with nontechnical backgrounds to work on the relatively few patent-related litigation matters that the firm worked on from time to time. Though it seems inconceivable today, this meant that an attorney with a liberal arts degree in something like History or English would be expected to take depositions and write summary judgment motions on scientific topics such as circuit boards.
Historically, specialty intellectual property firms handled the country's patent work, not large multiservice law firms. These specialty firms were scattered around the United States and some were large and prominent—such as the now defunct Pennie & Edmonds—and others were small and not well known. Additionally, patent prosecution work was sometimes handled by independent individuals working out of their homes, or small law firms of five people or less.
Large Firms Began Poaching Patent Lawyers in the 1990's
Things changed in the late 1990's, when patent-related litigation substantially picked up steam. Large multiservice law firms began to realize that this work was very profitable and decided to capture their portion of the market. Moreover, clients began to demand that large firms handle patent litigation matters and that attorneys with technical backgrounds and special expertise be available to handle those patent litigation matters.
To get their share of the market and to satisfy client demand, large law firms started to aggressively pursue and poach intellectual property lawyers from specialty firms all over the country. In many cases, these large firms acquired entire boutiques or groups within firms that typically consisted of both patent prosecutors and litigators. In short order, many large law firms had acquired patent-related practices while at the same time the intellectual property boutiques had lost their most valuable partners and their most profitable practices.
There were two main reasons why so many patent lawyers allowed themselves to be enticed away from their intellectual property boutiques to join to large multiservice law firms. For one thing, joining larger firms enabled these attorneys to better service their clients because they could cross-sell other services provided by other practice areas (such as corporate, real estate and tax). For another thing, the larger firms typically had more offices, could pay more, and simply had better "brands" than smaller firms.
2005 to the Present – Patent Litigators Become More Valuable Than Patent Prosecutors to Large Firms
There are differences between patent litigation and prosecution, and beginning in about 2005 large firms started to realize that they wanted patent litigators but were not so interested in patent prosecutors. One reason is because patent prosecution is typically not anywhere near as profitable as patent litigation. Patent prosecution costs are often "fixed" and because it is very competitive it attracts people willing to discount fees. This makes patent prosecution a much more difficult "business" for large law firms because they cannot turn on the billable hour money spigot as long or as much; patent prosecution is just too much of a "commodity." It would make very little sense, for example, to put a lot of prosecution jobs in large New York law firms because their rates are simply too high and they have no interest in the sort of "fixed fee work" that patent prosecution involves.
Moreover, patent prosecution generally does not require the kind the resources offered by a large firm. This means that companies who need patents can cut costs by outsourcing their patents to smaller law firms and even individuals who can do the work just as well. (Patent prosecutors are almost like "craftsmen" and do not necessarily need a large law firm to do their work well.) Most companies know the "going rate" for doing most types of patents and will not pay outrageous hourly rates to have something done by a fancy law firm when it could be done profoundly cheaper and at a fraction of the cost elsewhere.
Given all this, large law firms stopped grabbing up whole swaths of patent attorneys of all kinds and began to concentrate their energies on patent litigators with business. This not only deprived boutiques of some of their best talent, this also deprived boutiques of a necessary stream of revenue. The reality is that a law firm made up of patent prosecutors is simply not as financially viable as one that has lots of ongoing litigation to supplement the prosecution.
None of this is to say that large law firms will not do prosecution—they do. Some offer it to their clients as a service despite not making a lot of money from it. They may offer it the same way that some large law firms have offered trust and estates services: They offer the service to keep the work in house and make clients happy, not necessarily as a profit center. But patent prosecution is not important to large firms in the way that patent litigation is, and the result is a systemic destabilization in the manner in which patent work is done in this country.
The Result of the Poaching of Intellectual Property Litigators
Litigation is profitable and something that intellectual property firms need to survive and prosper. It is difficult to run a large intellectual property law firm doing only prosecution. Large law firms have recruited away a great deal of the profitable work from intellectual property law firms by poaching their litigators. The reason intellectual property law firms are shrinking, dying off and experiencing many problems is because they are losing access to profitable intellectual property litigation and are unable to retain their most profitable partners.