As firms go through the annual pomp and circumstance of announcing a new class of partners for 2009, one trend is unmistakable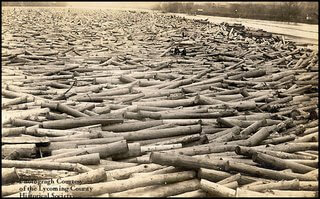 As firms go through the annual pomp and circumstance of announcing a new class of partners for 2009, one trend is unmistakable -- for most firms, the honor roll is getting shorter. Although the press releases and tombstone ads are just starting to trickle out, even a quick perusal of the most recent announcements reveals a fairly drastic reduction in new partner promotions.
For example, in recent days,
Weil Gotschal
announced a class of seven new partners this year, compared with 20 new partners last year. Similarly,
McDermott Will & Emery

).
To be fair, others are holding relatively steady, or even increasing modestly. For example, Gibson Dunn added 13 new partners this year, compared with 14 last year. Dorsey & Whitney remained steady for 2009 with 17 new partners, matching the same number elevated to the partnership for 2008. Andrews Kurth actually increased the number of partner elevations from five in 2008 to seven in 2009, as did Latham & Watkins (just barely), which elevated 30 new partners in 2009 compared with 29 in 2008.
But for most of the firms that have announced their numbers, the trend seems to be pointing to a reduction in new partner promotions of 35-40% from 2008 levels.
Unfortunately, a reduction in the number of new partners also means a corresponding glut of senior associates, all of whom will now rejoin an ever-increasing logjam of partner candidates for the next go around. While in the past senior associates might have been able to threaten their firm with a departure if they weren't made partner, in these wavering economic times many firms may actually welcome the attrition. So what should you do if you fall into the ranks of recently unsuccessful partner candidates?
For most, the best strategy right now is to hunker down and make sure to continue to keep busy until economic times improve and you can make a move (if that is what you decide to do). While it is perfectly natural to feel angry, upset, and betrayed, you simply cannot afford to disengage in this economy. Unfortunately, while your anger boils over and you endlessly re-hash the litany of broken promises, your workload may start to decrease as the firm shifts new matters to eager up-and-coming associates who may not have enough on their plates.
As hard as it may be, you need to make sure to do everything you can to remain motivated and focused at work, and to demonstrate that you continue to be an integral part of the team. Making yourself appear indispensable will quickly lead others to believe that you are indispensable, which can only raise your profile and your value to the partners observing you. If you decide to stick it out for another year, your hard work, professionalism, and focus may just be the ticket to being promoted next year. On the other hand, if you decide to move on, you will have a positive mindset, higher self-esteem, and excellent references to provide to your future employers.
In contrast, for those few senior associates with a book of
portable business
, now could be an excellent time to make a move if your firm didn't show you the love you deserve. Many firms are stumbling over themselves to find more work, and although your business may not have been enough to get your current firm to promote you, it may be more than enough for another firm that is eager to get work in the door. Investigate smaller, regional firms and offices, most of which are eager to welcome new business generators, even if your book isn't enough to get you recognized at BigLaw. You may be pleasantly surprised at the level of interest shown by these smaller firms, which not only can offer you partnership, but may also offer a more stable and satisfying future.