BCG Attorney Search is a legal placement firm and not a legal recruiting firm. There is a huge difference. Read more about this here.
Summary: Is your recruiter really spending time to make your application stand out? What can you do to inspire them to invest in you?
Everything is competitive these days, even the attention of a
good recruiter
. There are so many qualified attorneys on the job market, how can you assure that your recruiter is effectively working for you? Is this individual really spending time to make your application stand out? What can you do to inspire your recruiter to invest in you?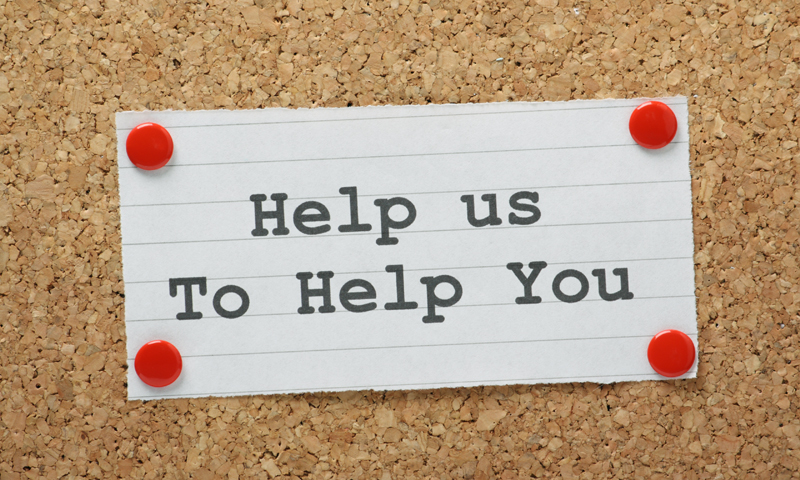 It may be worth a moment to consider a recruiter's perspective. Our time is pulled in multiple directions between responding to the needs of our candidates, potential candidates, and our law firm clients. Recruiters evaluate candidates just like attorneys evaluate recruiters. We have to make choices about where to focus our energy. Here's how you can help us focus on YOU:  
Be Enthusiastic About Your Career
Recruiters want to help attorneys that love their work and are enthusiastic about taking the next step in their careers. When I get on the phone with a potential candidate, nothing motivates me like talking to an attorney that loves being attorney and has a passion for the work they do. When an individual is ambitious and hungry for greater responsibility, more client contact, potential for advancement, more sophisticated work, or anything that will elevate their career, I know that I've found a great candidate. This type of attorney is typically focused on the search, responsive, and will come across well in an interview. If you are not enthusiastic about your career, how can a recruiter be enthusiastic about representing you to our clients?
I know you're not pondering this when you're on the way to an interview (and you shouldn't be), but when you walk through the door to interview at a firm,
you are a reflection of your recruiter
. Recruiters want to represent people that are enthusiastic about their careers and eager for a new, ambitious position. Something as slight as a negative or even a passive attitude during an interview can not only hurt a candidate's chances at the job, but can tint the firm negatively toward the recruiter that submitted the candidate.
Be Honest
By being completely honest and open with a recruiter, you give your recruiter the tools necessary to represent you in the most effective way. Don't tell us what
you think
we want to hear. We want to hear the whole story! Were you laid off from your last position? Did you hate your boss? What are your goals? Do you want to be a partner at an
AM LAW 100
or do you eventually want to go in-house?
Tell us the truth.
This way, we can give you our best advice with respect to your resume, your marketability, what opportunities to target, the way to present yourself to firms, and how to answer interview questions. Once we have all of the information, we can collaborate on how best to present your situation to prospective law firms.
Our job is to help you find the best possible opportunities for you and your
career goals
. By being anything less than honest, you are hindering us from doing our jobs efficiently, which costs us time and money. As a recruiter, almost nothing turns me off more than the sense that a candidate is not being completely honest with me.
Part of being honest is keeping your recruiter updated when your situation changes. This includes short and long-term goals, what geographic locations you are considering, what practice areas you might be open to, as well as anything relating to your search (as well as your personal life that may affect your search). The process can take some time and many elements often change during this time. While many recruiters are pretty good at reading people, we are not always great at reading minds. Check in frequently and tell us your thoughts, goals, and what options to you may consider.
Be Open to Suggestions
No doubt, there needs to be a superior level of trust between a recruiter and a candidate. While the candidate may have a good idea for what he or she wants, a good recruiter knows the market, the firms, and wants to give you as many options as possible (and knows ways to do this). If your recruiter gives you suggestions with respect to differing geographic locations, law firms, or even types of positions, be open to these suggestions. At the very least, take them under serious consideration. You are still in the "driver's seat" and are welcome to turn down any offer that comes your way. Let recruiters utilize their expertise in opening your eyes to different possibilities. Recruiters may very well know better markets for your skill set. Due to a recruiter's advice, you might find a perfect situation that you would not have otherwise considered.
Think of it this way, if you are trying to help a friend with a problem and every suggestion you offer your friend is rejected with little explanation- how long until you stop trying to help? Good recruiters like to strategize and "think outside the box." If you are open to their advice, you will reap the benefits of their expertise.
Submit Your Resume
It is a good practice for recruiters to keep in touch with attorneys that are not actively looking and may only be interested in a few options. However, recruiters will naturally work harder for those candidates that give them the "OK" to send to multiple firms. By doing this, the candidate is demonstrating a level of trust and relaying that he or she is serious about
a lateral move
. By submitting to multiple firms, the recruiter is investing more of their time in your successful placement. As we invest more time, we become more devoted to you. If your response is more often a 'yes' to potential possibilities, then a recruiter will likely continue to push boundaries in
searching for the best opportunities
for you.
Consider statistics. If you only give a recruiter the authority to send your resume to one firm, the chances that you will receive an interview from the submission is much smaller than if you give the OK to send to five firms. Keep in mind that recruiters want to maximize their time in the most efficient way. If you OK one firm and another candidate OKs ten firms, where is the recruiter most likely to prioritize his/her energy?
Give an Exclusive
Almost nothing gets a recruiter working than a two-week exclusive with a promising candidate. This gives the recruiter a sense of trust and ease when presenting new possibilities to you and ambition when pitching you to law firms. If you give a two-week exclusive to a great recruiter, you can bet that "no stone will be left unturned." In exchange for your trust, you get our time and full attention.
At the end of the day, good recruiters enjoy helping people. We naturally feel the
most satisfaction from our job
when we place attorneys that have welcomed and appreciate our thoughts, advice, and suggestions. If a candidate engages in the process with a sense of openness, honesty, and enthusiasm, this attorney is much more likely to achieve the optimal relationship with their recruiter and, therefore, garner undivided attention.
See 6 Things Attorneys and Law Students Need to Remove from Their Resumes ASAP If They Want to Get Jobs with the Most Prestigious Law Firms for more information.
  Learn
how to become a legal recruiter
in this related article.  
BCG Attorney Search is looking for driven recruiters to join our team. BCG Attorney Search covers the entire United States, Asia, Europe and the Middle East. We offer first-rate training and coaching, pay top of market commissions, pay our recruiters as employees and not independent contractors, and offer medical insurance and other benefits. Additionally, BCG is the best known brand in the industry and is part of a 200+ employee legal employment company. We offer a supportive cooperative atmosphere and provide you with everything you need to be the most effective recruiter possible (continually updated internal job database, massive advertising support, incredible back office support, and many other perks designed to ensure you match every possible candidate with every available position).