You have a passion for real estate, had your sights set on being a real estate attorney, but when you graduated from law school (anywhere from 2009 to 2011, maybe 2012), the real estate market was dead. So, you went into corporate law, but still dream about working on purchase and sale, joint ventures, and other real estate transactions, perhaps related to the resort and hospitality industries. I have good news for you! Now is the time to make this transition.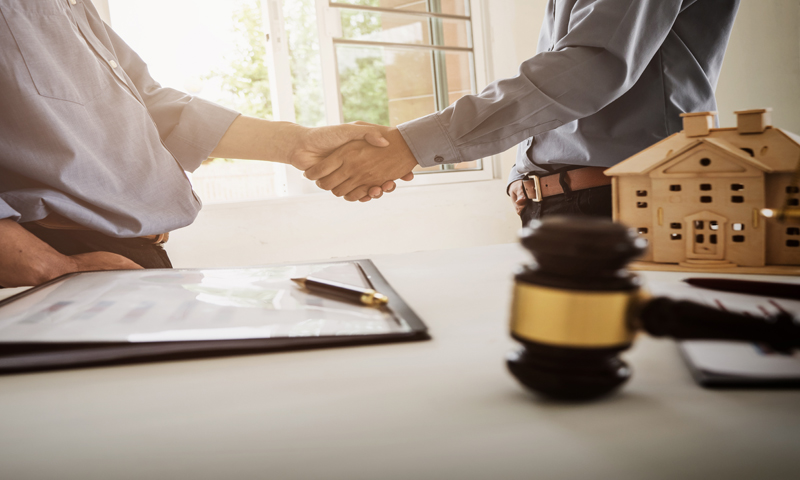 Real estate attorneys are in demand, like never before. Though firms can be extremely tough on credentials and may not typically be open to a shift in practice area, there are times when the market dictates an exception - right now one of those exceptions is real estate law.
Here's the reason why: the recession created a somewhat vortex for real estate. Hardly anyone graduating from law school in 2009 through 2011 went into real estate law, since there was virtually no work in this area. Anyone that went into real estate in 2007 or 2008 had to switch practice areas in order to remain competitive and employed. Now we are in the midst of a recovery and the real estate market is bouncing back forcefully. There is a high demand for attorneys with these skills, but there are very few attorneys with the "goods." This situation has created optimal opportunity for those looking to transition into this field.  
How does a junior or mid-level corporate attorney market themselves for real
estate positions? Here are a few tips for your resume and cover letter:  
Interested in these kinds of jobs? Click here to find Real Estate jobs.
Determine your relatable skills and highlight them:
Look at the description of the position that interests you. Does it call for real estate finance? (Real estate finance is a very HOT area at the moment).
If so, you will want to highlight your finance background on your resume, even though it does not immediately relate to real estate. These are skills that are
transferable. The same is true for any other transactional skills they pinpoint in the job order. If you have exposure to these areas (even if it's not in a real estate sense), put it on there - front and center.
Feature any non-legal real estate experience:
If you have any non-legal exposure to the area of real estate, you will want to include this on your resume. This could consist of past experience as a real estate agent, that you have a real estate license, real estate investments, or if your family has a real estate business. Anything you can document in this area will also serve to convince the firm of your true enthusiasm for the area.
You are quick to learn new skills:
This
point is best expressed in the cover letter
. You know and they know that you do not have the immediately transferable skills the firm is ideally seeking. Your responsibility is to show them what you DO have and follow that with the fact that you are quick on your feet and pick up new skills expediently. The firm will have to train you in this new area, so put them at ease by letting them know that this training should not take too much time or effort. Address in the cover that you are quick to learn new things and include examples of how you picked skills up swiftly in the past. See if you can incorporate any quotes or comments that support this assertion from supervising attorneys, clients, past employers, or even law school professors.  
Be open taking a hair cut with respect to your entry year level:
Understand that you are transferring into a new practice area that will require some training. In all actuality, you will not be at the level of a third year attorney that started his or her
career in the real estate arena
. Be open to negotiating your entry level from the outset.
By addressing this in the cover letter, you advise the firm that you are well aware of the extra hurdle and respect their position.
If you make this transition, it can actually be beneficial to your career in the long run to take the hair cut now because this will work to assure that you are on a partnership track at your
new firm
. You do not want to be considered a third year real estate attorney if the other third years at the firm all have more real estate experience than you do (or if a second year at the firm has more real estate experience than you do).
Don't relax when you get the initial meeting. You will have to reemphasize and "bring these points home" on the interview with a vigorous amount of enthusiasm and tenacity.
Transitioning to a new law practice is never easy
. Keep in mind that it will become more difficult as you get more senior, especially as you move from a mid-level to a
senior associate
. Now, you have the market on your side, so go for it!
Sometimes, it all comes down to supply and demand  
Interested in these kinds of jobs? Click here to find Real Estate jobs.