One of the hardest parts of the interview and post-interview process is knowing what questions to ask and when to ask them. Asking the right questions at the right time is important, not just in order to ascertain whether a prospective employer is the right fit for you, but also so that neither party wastes the other party's time. In other words, it's critical to make sure everyone is on the same page during the interview process and at the offer/negotiations stage if things progress that far.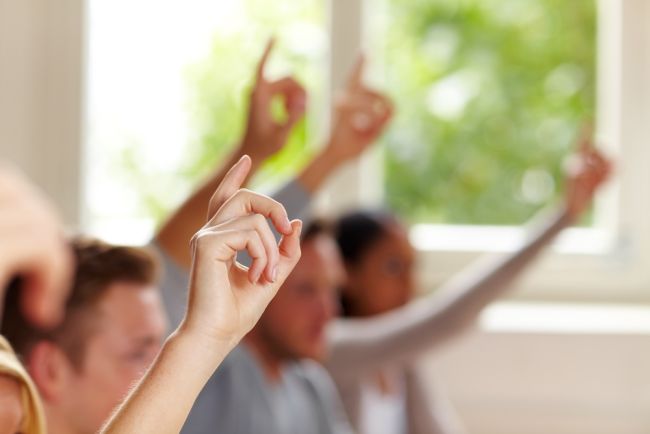 Your recruiter can work with you to ensure that you appropriately time your questions and get the information you need, so remember to disclose all relevant facts and details to your recruiter and keep him or her apprised of any new developments that might impact your search.
Your Role at the Firm:
Oftentimes, candidates forget that the interview process is a two-way street. Of course, you want to be fully prepared to field the myriad of questions that interviewers will likely ask you, but you should be equally focused on obtaining the information you need in order to determine if the firm you are interviewing with is a good fit for you.
During the interview practice, you should ask why the firm is looking to bring someone on and what do they envision this person's role being. This will really help to give you a sense of the firm's expectations and what they are currently working on. If needed, you can delve further by asking what the hired person's day to day responsibilities would include.
While you are interviewing, you should also ask questions about who you will likely be working with and how matters are staffed at the firm (or, more particularly, within the practice group). Relatedly, you will also want to get a sense of the number of attorneys currently housed in your practice group (so that you can ensure there will be ample work and opportunity to progress). These questions will give you a good sense of how leanly/heavily the group staffs matters which, in turn, will let you know how much responsibility you will have the opportunity to take on and how busy you can expect to stay. These factors are all critical for assessing your long-term likelihood of succeeding at a new law firm.
It is also important to assess the level of client contact you are likely to get, as this will be important to your overall career development and will again help you assess the level of responsibility you will be entrusted with. Client contact is also important because it is a good way to create future in-house opportunities which may be of interest to you. These questions should also be asked during, rather than after, the interview process so you can fully consider any prospective offer.
Salary Considerations:
It is commonly said that salary should not be discussed until after the interview process is complete and you are in the post-offer negotiations stage. While this is generally true, it is important to assess, at the outset, whether your salary constraints are in line with a prospective employer's payscale. Try to ascertain a prospective salary range, either from your recruiter or from the firm itself. Use all available resources, including online resources. While salary is generally difficult to pin down to exact details in this market, you can at least get a rough estimate of what to expect.
Most "big law" firms will pay at or close to market rates and this information is usually available online or even on the firm's website in some instances. Generally smaller to mid-sized law firms, or firms with salaries that are significantly below market, will try to ascertain an applicant's salary requirements prior to commencing interviews, however this will not always be the case. It will sometimes be up to you to ask these questions out of the gate so you don't waste your time, the firm's time or your recruiter's time.
When considering your salary requirements, I would recommend taking a long view rather than a short view. Some firms have lower fixed salaries but higher bonus potentials, profit sharing plans/401(k) and origination credits (even for associates) and other generous benefits. It will be impossible to assess all of these factors prior to interviewing, and many of these details will not be known until an offer is made, but I would recommend being open-minded when considering your salary constraints.
Once you receive an offer, you will be able to delve into all of the aspects of a firm's financial package, so don't get too bogged down in these details until/unless you get an offer. Just know your range before you interview and make sure it is not wholly incommensurate with the firm's typical salary ranges.
Once an offer is received, you should feel comfortable negotiating salary but it is important to keep in mind that, in this financial market, most firms do not negotiate and most firms will not offer a signing bonus. Do not take it personally if a firm cannot budge on salary – rather, consider all of the benefits and possible long-term gains and weigh the offer from that perspective.  
Progression/Promotion Prospects:
People tend to focus too heavily on progression prospects when, at the end of the day, it is near impossible to assess what will happen two or three or more years down the road. Partners move law firms, clients come and go and, as a result, work flow is subject to change. Additionally, you of course have to do good work and make a strong impression in order to be considered for partnership.  
Instead of focusing on what a firm's partnership track is, I would recommend asking questions during the interview process that will allow you to evaluate how well the firm is doing/your long-term chances of success at the firm. For example:  
What business development and lateral integration platforms does the law firm have in place?
How busy is the firm and what growth strategies do they have in mind for the firm, as a whole, and for your specific practice group, e.g., do they plan to open additional offices, are they looking to expand their expertise into compatible practice areas?
What, if any, debt does the firm have?
Does the firm have a recent history of successfully recruiting lateral partner candidates who can bring new exciting work to the firm?
Additionally, as you prepare for your interview and while you are meeting with people, pay attention to group dynamics. Are just one or two partners generating all of the work for the group? If so, this could be a red flag unless you are being considered to replace them and inherit their business. Otherwise, look for a diversified set of rainmakers and business generators, a spread in experience level among partners, and a commitment to keeping associates busy and helping them to develop the necessary skill sets for actual lawyering.  
Conclusion:
This list is not intended to be exhaustive but will hopefully give you a sense of the types of considerations and questions you will want to address, at the appropriate time, during and after the interview process. If you can master the art of asking the right questions at the right time, you will be well-positioned to make an informed decision about future job opportunities!
Learn why attorneys usually fail law firm phone-screening interviews in this article:
See the following articles for more information: