Culture
. Although many smaller boutique firms can provide excellent cultures, the size of some of these firms makes it impossible to ''escape'' the grip of a difficult partner. Whereas in a large firm, if an associate is having trouble with a partner in a particular group, he/she may be able to simply fill his/her plate with work from other partners, thus avoiding ''combat. In a smaller firm it is virtually impossible to avoid anyone.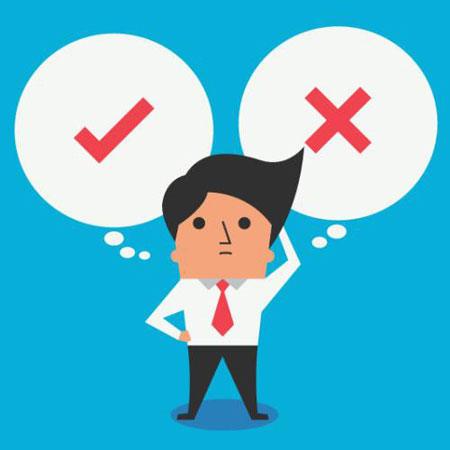 Sophisticated Clients and Work
. Some smaller boutique firms have very high profile clients that spin-off sophisticated work - and some don't. An associate should ask for and evaluate a list of a firm's Top 10 representative clients and matters which have been most recently serviced by the firm. Another consideration is the length of time these particular clients have been with the firm.
Viability of the Firm's Practice Focus/Financial Stability of Firm
. A smaller boutique's practice focus can have everything to do with its viability for the short- and long-term, particularly in an economic downturn like the one we are currently experiencing. For example, a real estate boutique that has not expanded its practice capabilities may suffer tremendously in a down cycle. Depending on the size of the firm, its client base and financial stability may not survive a tough cycle. Thus, before joining a smaller boutique focused in a particular specialty, associates should consider both the short- and long-term effects the economy would have on a firm's viability.
Power in the Hands of a Few
. It is fairly common for a few name partners in a small firm to have control over most if not all of the decisions being made about the firm. These partners often maintain control over all of the clients, the strategic growth of the firm, and also have the power to decide how particular associates will progress at the firm. Thus, exploring whether making partner is actually possible and the path for progression at the firm is very important for any associate transitioning from a large firm.
Mentorship
. In large general practice firms, mentoring relationships for associates often come about as a result of formal mentor assignments or naturally via consistent work with a particular partner. Because of the nature of how small firms generally manage their cases and time, and primarily because of lean staffing on cases, what often occurs in small firms is that associates are thrown into the pool to ''sink or swim''. This is not necessarily intentional on the part of partners, but is often a result of a lack of real time to allocate toward practical training. Of course, some associates leave large firm practice to gain hands on experience, so this ''sink or swim'' opportunity may be just what they are looking for.
Resources/Technology
. Often associates coming from large firm practice don't realize just how accustomed they have become to the every day resources allotted them in large firms. These resources include such things as updated computer systems, having a lap top and blackberry, upgraded phone systems, the ability to work remotely and accessibility to a night staff. Associates often take these resources for granted and consider them to be standard in the industry. The reality is that some smaller firms don't have the expanded resources of larger firms. There can be significant trade offs moving from a large firm environment to a smaller firm, and one of the trade offs may be fewer resources.
Billable Hours/Face Time
. Working in a firm of 20 to 30 attorneys is dramatically different than coming to work and having the ability to ''loose'' oneself in a firm of 500 attorneys. In a smaller firm environment, irregardless of whether you might be working remotely, if you are not in the office everyone knows it - and it is often not looked upon favorably. For whatever reason, smaller firms tend to be harder on their associates regarding actually being in the office. Perhaps it is because these firms tend to be so leanly staffed and they need what few associates they may have to be immediately accessible at all times. Of course, this is not true of every small firm, but it is definitely something I hear from attorneys who have come from large firm practice and are accustomed to managing their day/billing time, whether they are physically in the office or not. In addition, associates who have transitioned to a smaller firm for fewer billable hours may find that because these firms tend to be so leanly staffed, the billable hour expectation can actually end up being much higher.
Compensation
. Many associates are willing to take a cut in pay for promised lower billable hour requirements. Although some smaller firms may actually live up to these promises, associates may find that they are billing at the same levels, but are receiving considerably less compensation.
Moving from a larger general practice firm to a smaller boutique environment has many advantages, but there are definitely adjustments which should be considered before making this type of move. Being cognizant of the adjustments you may have to make moving to a smaller firm environment will allow you to prepare for a smoother, successful transition.
See 20 Reasons Why There Are No Such Thing as "Lifestyle" Boutique Law Firms and Why Boutique Law Firms Can Be Much More Dangerous Than Larger Law Firms for more information.