Four years ago, Joel Burcat glanced around the bar at a Washington conference center where Kirkpatrick & Lockhart was holding its firmwide retreat and didn't recognize a soul.

He had joined the firm, now known as Kirkpatrick & Lockhart Nicholson Graham, in 1988 as its 240th attorney. But by 2001, the firm's ranks had exploded to about 700, he said. Now, nearly 1,000 attorneys work for the transcontinental operation.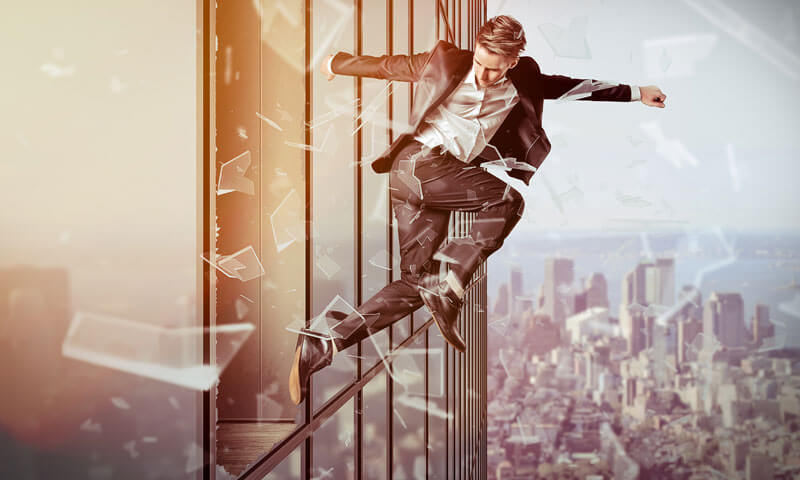 Kirkpatrick & Lockhart's vast growth during those years had made Burcat a stranger among most of his fellow partners, whose practices were spread from New York to Los Angeles. But perhaps more importantly, he said, the coast-to-coast expansion also had failed to benefit his environmental
law practice
, which had its roots in the Mid-Atlantic states.
Surrounded by unfamiliar faces that evening in 2001, he knew it was time for a move. A few months later, he found a match with 237-attorney Saul Ewing, where he now heads the Philadelphia-based firm's 12-attorney environmental law practice from Harrisburg, Pa.
Burcat's experience is echoed by more and more attorneys disenchanted with megafirm lawyering. Unhappy with what they perceive as corporate bureaucracy, impersonal treatment and fewer chances for career growth, some partners are defecting from big-box firms and heading for smaller practices, where, they say, they have more input and opportunities.
"Every time we opened an office, it cost me $10,000 to $20,000," said Burcat, referring to the capital outlay required from his old firm's partners to launch a new office. Burcat, 50, is quick to say that Kirkpatrick & Lockhart is "a great firm," but he adds that it is "also a very large firm."
A request for an interview with Kirkpatrick & Lockhart Nicholson Graham for this story was directed to Peter Kalis, chairman of the firm's management committee. He was not available for comment.
Originally based in Pittsburgh, Kirkpatrick & Lockhart merged with Nicholson Graham & Jones of London earlier this year. The firm has 12 offices.
Building Migtation
The movement of attorneys from huge to smaller law firms is becoming more common, said Harrison Barnes, chief executive officer of BCG Attorney Search, a recruiter. As big practices get bigger and pursue hefty clients to match that growth, many attorneys who service smaller clients find their careers at odds with their firms' strategic plan, he said.
In those cases, moving on to smaller law firms can relieve big firms of partners who don't match their vision and can benefit departing lawyers eager for support and appreciation from firms better suited to their goals, Barnes said.
Leaving big-firm life apparently was the right move for Len Nannarone. He bid adieu to 2,700-attorney
DLA Piper

Rudnick Gray Cary in December to join Sullivan & Worcester as an equity partner. The Boston-based law firm has about 163 attorneys.
A mergers and acquisition practitioner, Nannarone said that he "didn't have a lot of opportunity to shine" as DLA Piper Rudnick's attorney numbers soared. He was working as a senior associate at 380-attorney Gray Cary Ware & Freidenrich when the firm announced that it was merging with 1,000-attorney Piper Rudnick last year. That deal was quickly followed by Piper Rudnick's announcement of its merger with London's DLA, which had about 1,350 attorneys in Europe.
Conflicts of interest became a major obstacle after the firms merged, he said. Either DLA Piper Rudnick already worked for many of the biggest clients or had conflicts with clients that he wanted to bring in, he said.
"I didn't see a lot of opportunity when the firm represented everyone under the sun," he said.
Nannarone, 36, previously had practiced at Kirkland & Ellis of Chicago before joining Gray Cary, which he described as a "nimble regional firm" when he was hired in 2003. But the firm seemed intent on finding a large firm to partner with, he said. And as the merger with Piper Rudnick neared, Nannarone said the firm culture that he liked at Gray Cary changed. "We got swallowed up," he said.
But J. Terence O'Malley, co-managing partner for Piper Rudnick's U.S. offices, said that evaluating the success of a firm merger and how practices will integrate takes "a couple of years." He also said that a certain amount of lawyer shuffling after big mergers is expected.
"Whenever you change the character of a firm's platform, lawyers inside the firm and outside the firm make decisions based on that new reality of the market," O'Malley said.
Even if incoming attorneys aren't toting a large book of business, smaller firms often are eager to bring aboard lawyers from big shops because of the name recognition that those firms enjoy, said Barnes, with BCG. And when they bring clients with them, it's even better.
Last month, Santa Monica, Calif.-based Alschuler Grossman Stein & Kahan issued a press release proclaiming that "renowned patent litigator William O'Brien" had joined the firm as a partner. The release noted that O'Brien was the former co-chairman of O'Melveny & Myers' patent and technology litigation practice group.
With about 900 attorneys, O'Melveny & Myers merged with the private equity
New York law firm
O'Sullivan in 2002, adding about 90 attorneys. With 14 offices, including Shanghai, Hong Kong, Tokyo and Beijing, the firm's focus on being an international practice "wasn't a great fit" for O'Brien, he said, especially for a patent litigator in Southern California, which is a "middle-market-type business environment."
O'Brien, 46, is now the senior patent litigator among a group of 10 attorneys, and finds the marketing platform and support he needs for his client level.
O'Malley, with DLA Piper Rudnick, rejects the idea that firms growing to national or international status are no longer interested in smaller clients. He points to his firm's emerging companies practice, which he says is one of its priorities.
"They want to know on the front end how their company is going to execute globally," O'Malley said. "We are able to bring that perspective to the table."
Also making a major career change from big-firm life is Andrea Wirum, 49, who is in the process of leaving 900-attorney Pillsbury Winthrop Shaw Pittman to start her own practice in San Francisco as a Chapter 11 bankruptcy trustee and a mediator. Wirum served as a member of the firm's managing board during the merger between Pillsbury Winthrop, originally based in San Francisco, and 335-attorney Shaw Pittman in Washington, and supported the deal, she said. But the time has come to hang her own shingle.
"You reach a point in life where you want to give something else a try," she said.