(The following is based on an actual letter. Some of the facts have been changed, however, to preserve the identity of the original author.)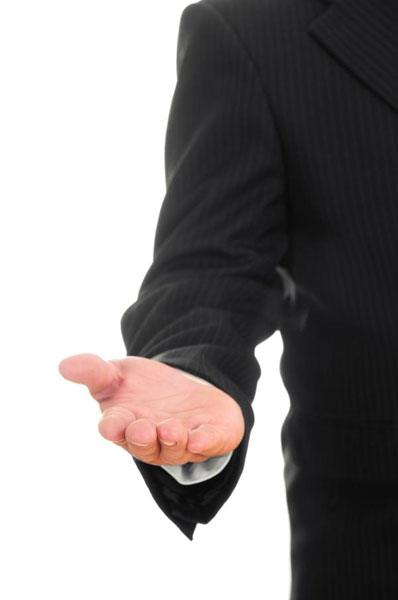 Dear Mr. Seckler:
With respect to your article on in-house salaries ("In-House Salaries Getting A Fair Deal," Nov. 20, 2000), I have the following comments.
I began my
legal career
at a
large firm
in New York, and in my time here in Boston I have noticed a certain attitude about salary that was not evident in New York. Basically, it seems that in Boston we associates are told that we should be happy with what we get.
In sharp contrast, in New York, my colleagues viewed themselves as part of a "professional pool" that went beyond lawyers. It included professionals of all kinds, including our friends at investment banks.
Accordingly, while we were highly compensated compared to most of the work force, in comparison to those friends and acquaintances, we did not feel especially overcompensated, since these people were often better compensated (usually both better hours and more income).
I find it intriguing that almost everyone I speak to in Boston is seemingly placated by the pay raises that occurred in early 2000. The assumption is that Boston "matched" New York, and thus all is good.
But the pay increases were not sparked by generosity and the pay increases were not equal. The increases occurred because partners feared that associates would walk.
Furthermore, if you look at the bonuses issued in New York at the end of 2000, you can see that total compensation at New York firms exceeded that in Boston firms by $50,000 to $100,000 for some senior associates.
Am I worth up to $100,000 in Boston than I was in New York? I would hope not. That is just what the market bears and what my peers are getting.
Are they overpaid? Sure. Am I overpaid here? Sure. But why should I keep quiet when someone else is willing to pay considerably more for my services?
I fear you contribute/reflect the popular sentiment by telling job seekers not to be greedy! Is it greedy to request equal pay for equal work?
Yours truly,
Overpaid but inequitably compensated  
Dear overpaid:
You are worth less than you were in New York because salary has some relationship to the total size of the pie. The pie is considerably bigger in New York. Per partner profits at large New York firms are substantially higher in New York. Billing rates and billable hours are higher and they more than offset higher overhead costs.
Similarly, the profitability of investment banking is so much greater than the practice of law that there is more money to dump on the non-partner professionals.
With respect to in-house salaries, there are two issues: parity with other individuals and worth to the company.
First, lawyers cannot earn the same kinds of salaries in-house that they earn in law firms because high six-figure salaries (in many companies) would put lawyers second only to the CEO and senior vice presidents on the pay scale.
A lawyer is not going to earn more than the CFO or any other senior manager (unless the lawyer is part of the senior management team).
Second, in a corporation, lawyers who are on the payroll are generally not considered as valuable as those employees who are on the income side of the ledger. Lawyers are an expense for most companies rather than a source of income.
Even though good lawyering should mean significant expenses and risks avoided, in our economy you are generally rewarded by how much money you bring to the table. That's why teachers, architects and nurses are so poorly paid, and professional athletes, rock stars, and movie performers are so highly paid.
As a recruiter, I always encourage candidates to do their own research and find out if the compensation that they are being offered is on par with other salaries within the organization and with salaries in similar organizations with similar profitability (not always so easy to find out but certainly worth the effort).
If you are talking about law firms, I do believe in equal pay for equal work, but not when one firm is considerably more profitable than another. If a firm has a much smaller pie to divide between partners and associates, you cannot expect associates to earn the same wages as the associates at the more profitable firm.
In Boston, some firms have addressed this issue by tying a significant bonus to hours. I believe this to be a very sensible approach.
At these firms, the partners have decided that associates should receive less in base compensation than at larger firms because the pie is smaller. But if associates want to add to the pie at these firms (i.e., by billing more hours) then these hours are reflected in a larger bonus.
Finally, intangibles have a value that can make up for lower salaries. While you may not agree with this value system, there are lawyers who are willing to earn less than their peers at comparable firms or companies because of non-financial considerations. Sometimes these individuals like the particular clients and sometimes it is the management style and work environment of a company.
Some lawyers are willing to earn less if they have the chance to do a particular kind of work or if the position is a good stepping stone for a
future job
.
Putting it another way, for some professionals it is worth earning less to avoid working in a firm with poor morale and high turnover and performing work they do not enjoy.
I do not mean to suggest that amiable partners and nice managers get to reap larger profits off of the backs of willing associates. Rather, firms and companies of comparable profitability should probably pay comparable salaries for comparable skills.
But sometimes it is worth taking a position at a less profitable company (where you can expect a lower salary) if the intangibles make up for the salary differential.
Click Here to Learn How to Get a Fair In-House Salary