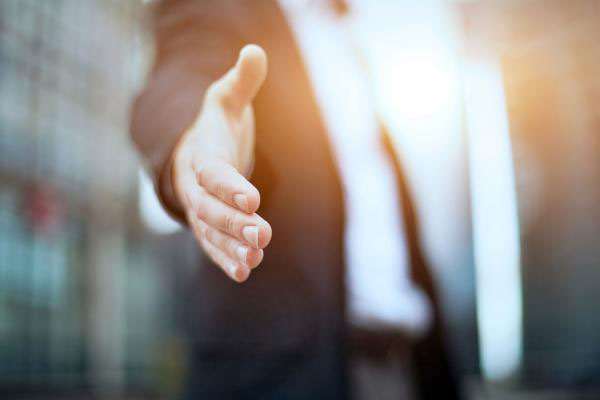 Law firms are dynamic entities, and unexpected shifts in office management, politics, and economics are more the rule than the exception. Even stellar senior associates who have been at a firm since their first summer in law school can be unpleasantly surprised as they approach what they thought was a slam dunk partnership decision. The fall of 2008 has provided dramatic examples as major law firms dissolved and migrations of large practice groups occurred. Suddenly, the ''open slot'' in seniority that you thought had your name on it becomes filled by a new group of attorneys coming into your firm. Or, a sudden shift in legal market economics can postpone deals or settle cases. The work you had keeping three junior associates busy is suddenly barely enough to fill your own time. And then there is random bad luck, when the one person in the office whose personality grates against yours gets promoted to the management committee. Often law firm management lets you know it's not going to happen. You need to move, now what?
For many, the primary goal in changing firms is to remove the word ''associate'' from your business card and increase your status as a
senior attorney
. If you have $500K in portable business, you have leverage. Firms are looking for experienced attorneys who have a track record of great service to their clients. Although you may not meet the rigid criteria for making partner in the big elite firms, a number of other quality firms may want to speak to you. It's easy to become myopic about your value. Your practice mix, your client mix, and your sector familiarity may be of significant value to another firm. You have nothing to lose and everything to gain by partnering with a great recruiter who can help you locate and explore these opportunities. The risk is in wanting too much too fast. Work with your recruiter in developing your strategy.
Typically, these lateral moves occur early in the calendar year, after bonuses have been distributed. Negotiations about your new title and time to consideration often occur between December and March, with start dates between February and April. The consideration process for partnership usually takes place in the fall. It is critical that you understand the ''culture of partnership'' at your new firm. How many levels of partnership exist and how does the firm define them? Is the title ''counsel'' a holding pattern or a normal step leading to full consideration? Which change in title is the most difficult to achieve in your new firm? For some, rising to non-equity partner is the difficult leap, with full partnership somewhat assured in the long run if you continue on your current course. In other firms, non-equity partners abound and full partnership is the difficult achievement. Some firms will maintain attorneys at the associate level for years with few designated as counsel and even fewer as partners.
In moving to a new firm, the smart strategy is to anticipate when you will be under the most rigorous scrutiny for the most challenging move in your new firm's partnership structure. Position yourself for success. Putting yourself under this microscope 6-8 months after your arrival can be a set up for failure. Shifting to a new office requires time to ramp up, learn the office politics, solidify your internal and external network, make sure you can generate the billable hours, and continue developing new business. A good business plan (which should always be a part of a senior attorney's lateral search) will have a time line and goals. If you opt for early consideration, make sure you can produce what you represented on paper. If a significant geographic transition is part of the equation, factor in time to get settled in a new city and time to learn the local legal landscape.
If you opt to wait a year or more to prepare for consideration, the primary interim goal is to position yourself with a title and platform that best supports your ability to develop business. ''Counsel'' and ''Non-Equity Partner'' are common entry designations for senior associates with portable business. Many firms have very specific policies requiring presence in the firm for ''x'' years before consideration. These policies may have flexibility depending on what a candidate brings to the firm. Your negotiation needs to address these policies before the offer is accepted.
A superstar senior associate who has the expertise, reputation, and clients to expect full partnership on a lateral move should never undersell him or herself. A good recruiter knows how to get that message across and stand firm in a negotiation. An attorney entering a firm as a full partner needs to be able to deliver early on.
In the majority of these situations, the most common mistake many senior associates make is to cave in to their frustration that partnership was nearly in their grasp when law firm dynamics changed and a lateral move became inevitable. They stubbornly insist on the title ''partner'' or negotiate for early consideration with their new firm without considering the time needed to get up to speed. A year or more of repositioning yourself for success can be a wise trade off if partnership is your ultimate goal. Keep the long-term picture in mind, do your research, and be strategic. The market is ripe for attorneys with portable business. With wisdom and patience, it can be win-win for everyone.