In light of the above, it is crucial that lateral candidates seek out positions and accept offers of employment that are likely to be long-term commitments. The best way to ensure that the move you are making is long-term is to be deliberate in your job search and to be extremely thoughtful in evaluating offers of employment.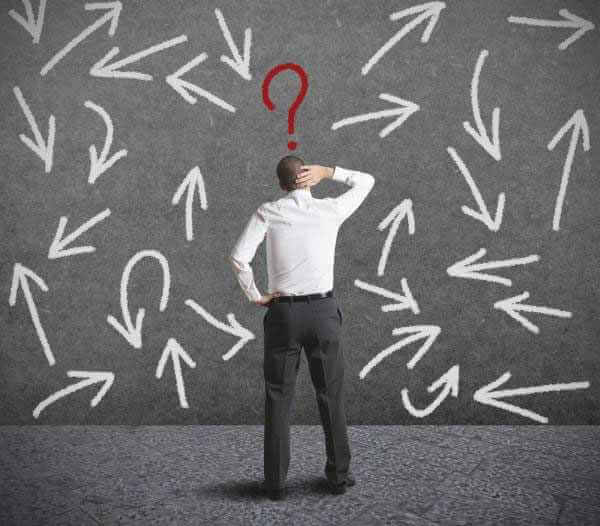 As a side note, it is equally important to realize that there are huge differences between a
lateral job search
and the job search you undertook during law school. Lateral job searches are less likely to be characterized by the marathon interviews that result in several offers of employment. Instead, lateral candidates often submit their material to numerous openings for a handful of interviews and maybe one or two offers. In addition, lateral candidates must engage in this process while maintaining an extremely demanding work schedule. Because of such differences, it is all the more important for a lateral candidate to give serious thought to the type of offer s/he would accept
at the beginning
of the search.
Factors to Consider When Evaluating Job Offers
In my initial discussion with potential candidates, one of the very first things I ask the candidate to do is to list ALL of the reasons that s/he is considering a lateral move AND to prioritize that list. In my role as a legal recruiter, this helps me to identify opportunities that I believe will be good fits for the candidates. Equally important, however, is the role that this list of priorities or goals plays once the candidates has received an offer(s). In helping the candidate evaluate the offers before him/her, I literally pull out my notes from our initial conversation and start going through the candidate's list of priorities one by one. This enables the candidate to re-visit the issues that prompted the job search to begin with. Although this may sound like simple common sense, it is important to remember that in the process of applying to firms, getting interviews, going on the interviews, keeping up with the current workload, and all the other steps that can occur from submission of materials to obtaining an offer, one can very easily lose sight of his/her original goals. Thus, referring back to the initial list of priorities and goals is extremely helpful and important.
In sum, the issues and concerns that commonly cause a candidate to begin a
lateral job search
are the same issues that a candidate should re-visit when evaluating an offer. Common factors include:  
Geography: Many candidates eager to relocate are thrilled to receive an offer in their desired locale. In addition, depending on the target market, the candidate may be fortunate to receive such an offer at all if s/he is not a member of the bar in the new region or if s/he is coming from a firm that is not well-known in the new region. Thus, there are definitely circumstances in which geography alone is a huge consideration in whether to accept an offer.

Salary: As the 2007 salary wars continue, some associates are finding increasingly widening gaps between their present firm and other firms in their market. Although salary alone does not tend to be the reason for making a job move, it is starting to factor into candidate's decision making. Similarly, many candidates are asking more questions about bonuses and whether the recent increase in salaries have resulted in changes to the bonuses and/or bonus structures. Although it may be too soon to tell what effect recent salary increases will have and whether we have seen the last of the changes, it is definitely a factor to consider when deciding on an offer.

Level of Responsibility: A common concern among mid-level associates is the desire to assume significant responsibility in their cases. When evaluating an offer, it is helpful to think back to the interview process-specifically interviews with associates at the same level-to determine whether the new opportunity offers an increased level of responsibility. If this was, indeed, one of the candidate's original motivating factors for seeking a new position and s/he was not able to fully assess this factor during the interview process, it is worth taking the time to place follow up calls to associates at the potential new firm.

Practice Area/Focus: Making a complete practice area change is very difficult in today's market. However, many times, associates seek an opportunity to gain more experience in a specific area within their current practice area. For example, attorneys who practice employment litigation may seek the opportunity to also engage in the counseling/preventative aspect of employment law. Another example is the litigator who seeks the opportunity to gain meaningful trial experience. As this is one of the most compelling reasons for making a job move, it is crucial that all offers be explored in terms of the real opportunity to engage in the type of practice desired by the candidate.

Practice Group/Firm Dynamics: The classic example of making a change due to practice group/law firm dynamics involves a situation in which an associate is simply not getting along with someone in their group. However, there are more subtle examples of how group dynamics can influence a person's decision to accept or reject an offer. For example, some practice groups are larger than others and associates may find that they learn more from larger groups where attorneys are likely to have differing styles in their practice. Similarly, in the transactional arena specifically, there are many firms looking to add mid-level associates that are scare due to previous economic downturns. As a result, we are seeing more and more junior associates looking to make a move to a group that does have solid mid-level associates from whom they can learn.

Long-term Viability of the Position: Here, the key question is whether the firm extending the offer is one in which the candidate truly sees him/herself being successful in the long term. Candidates leave current firms when they are concerned that the firm and/or their group within the firm might be imploding. Or, they realize that establishing a book of business will be nearly impossible at their current firm and seek an opportunity with a more realistic opportunity to begin to establish and/or further develop their own book of business.
Avoid Common Pitfalls
Several months ago, I worked with a candidate who received an offer from a firm that did not meet the primary objectives of her
job search
. On the other hand, a firm that met her goals in just about every way was close to making her an offer. In light of the candidate's initial list of goals and priorities, I encouraged her to wait on the second firm before making a decision. Eager to conclude the job process (which had been extremely time consuming), she decided to accept the pending offer from the first firm. Within four months, she called to ask if I might be willing to help her again as the offer she had accepted, indeed, turned out to be all wrong.
Unfortunately, there are occasions in which candidates get caught up in the process and lose sight of their original goals and priorities. The following are some of the common pitfalls I have seen in this process:
"Different" does not mean better

Sometimes, candidates are so frustrated by their current job situation that they jump at the first possible opportunity without evaluating the merits of the position and whether it is a position that will address their concerns. In such a scenario, the candidate is focusing on the fact that the potential job offers something "different" than their current position. However, "different" does not necessarily mean "better". One common example of this pitfall is the candidate who sees small firms/boutique and/or in-house as an alternative to working at a large law firm. Many times, these candidates are surprised to discover that although smaller firms and in-house opportunities offer "different" environments than many large firms, they are not necessarily better. Thus, rather than focusing solely on searching for a "different" opportunity, candidates should take the time to identify the exact concerns they have with their current position and focus on searching for opportunities that address those concerns rather than simply focusing on searching for something "different".

Don't focus on the number of offers

Going back to one of the major differences between lateral job searches and law school job searches, lateral candidates are less likely to have multiple offers. I have seen many instances in which a candidate hesitates to accept an offer simply because it is the only offer received. Similarly, I have seen instances in which deciding not to accept an offer simply because it is the "only" offer would have been a huge big mistake. Thus, in a lateral job search, candidates should resist the temptation to focus on the number of offers and should instead evaluate each opportunity in terms of whether it is a good fit.
Final Thoughts
A lot of the decision making in the job search process does come down to pure instinct. Until we find a method to perfect the interview process, the bottom line is that there are no guarantees in the process until you have actually spent some time working at the law firm you choose. However, the stakes are very high for lateral candidates and the decision to accept an offer of employment should be well thought-out and reasoned. In this day, many industries are seeing a higher rate of turnover and applicants with multiple moves on their resume. In the legal industry, stability and loyalty remain high premiums. Attorney candidates simply do not have the luxury of trying a new job every couple of years-the more moves a law firm employer sees on the resume, the less likely they are to consider the candidate for a position. In addition, where there are moves on the resume, law firm employers want to see that the move made sense. Candidates who cannot give good reasons for the moves on their resume are less likely to fare well in the search for a new position. As every move a candidate makes forms another link in his/her professional development, the decision to accept a job offer should not be taken lightly.
See 6 Things Attorneys and Law Students Need to Remove from Their Resumes ASAP If They Want to Get Jobs with the Most Prestigious Law Firms for more information.