Labor & Employment continues to be a very hot practice area throughout California. Even small-firm candidates with somewhat "clunky" backgrounds but with strong and substantive defense-side Labor & Employment experience may have success moving up to a midsized or larger firm.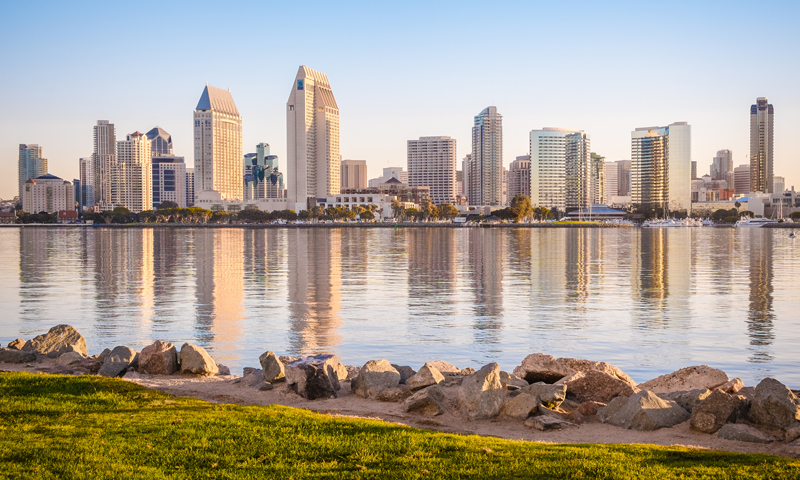 Such was the case with the most recent candidate that I placed. She is Class of 2015, passed the bar on her first try, attended a strong law school in San Diego, did not do particularly well there (earning just below a 3.0 GPA), participated in Mock Trial, attended a UC school for her undergraduate studies and is fluent in Spanish. So overall, while her schools are decent / fairly strong, her GPA is not necessarily competitive (I often have trouble placing candidates with a GPA of below a 3.0). To add to the difficulty of the situation, this candidate's work experience has been mixed since law school. She started as a
Staff Attorney
, Graduate Law Clerk and Certified Legal Intern at her school's Legal Clinics, working there for just a few months post-graduation from law school. She then joined a small San Diego firm as a Staff Attorney, working there for just over a year. Her practice at this firm focused on class action securities litigation, and she was not partnership track (Staff Attorneys normally are not). The honest truth is that attorneys with the title "
Contract Attorney
" or "Staff Attorney" on their resume, even if in the past, often have trouble landing jobs as Associates at law firms. I think that this is because a prospective employer doesn't necessarily trust the experience that the attorney has gotten to date, and may think that the attorney not offered a partnership-track position because of some deficiency on his or her part. Firms are generally conservative in their hiring, and don't want to take any chances on a potential hire. They really want to see attorney resumes with only the title "Associate" on them, for any current or past experience that the attorney has under his or her belt.  
This candidate's "saving grace" was that for the past 2.5 years, she has been working at a small, public entity-focused firm between the OC and San Diego, and her practice has focused largely on defense-side employment litigation. 70% of her current practice centers around Labor & Employment / Employment Litigation, 15% around Education and 15% around Union issues. She is also an Associate Attorney now, so she is on partnership track. As mentioned above, Labor & Employment is a very hot and sought-after practice area in California, so candidates with strong and substantive defense-side experience, even if otherwise clunky, may have success in lateraling to a decent to strong firm. The other thing that I think helped this candidate was that she is in a small market. While this meant fewer positions for us to apply her to (we only applied her to three), it also means that firms in San Diego generally have a smaller pool of candidates to choose from. Interestingly enough, even if a candidate that is based in LA or the OC says that he or she is interested in San Diego, I find that San Diego firms often only want to consider candidates that are currently located in San Diego and / or have strong ties to the area. This candidate lives in San Diego / has a San Diego address on her resume, and currently commutes to her firm (which is located between the OC and San Diego). So, I believe that this also gave her a leg-up with the firm that ended up hiring her.  
As mentioned above, we only applied this candidate to three firms, towards the end of September. The largest of the three firms that we had applied her to, a strong, mid-sized, California-based firm, immediately responded to her application materials, asking to set up a phone interview between her and the head of the firm's Labor & Employment practice group. From there, the firm asked to review her writing sample (writing samples are important, and should be taken seriously! They can make the difference between a rejection and an offer!), and asked to set up a lunch interview with the candidate, which the head of the practice group and a Partner in San Diego attended. The two Partners drove to the candidate to have lunch with her, even though her current firm is located a good hour north of San Diego! They clearly really liked her and her experience, and wanted to do everything possible to get her to join.  
The candidate ended up receiving an offer soon after the lunch, at a base that is 25% higher than her current base! She accepted the next day, in early October (just a couple of weeks after we started working together!), and she will be attending the firm's Labor & Employment retreat this weekend! This opportunity is a pretty amazing one for my candidate, as she will be lateraling from a ten-person, public entity-focused firm to a firm of around 100 attorneys, that has a strong presence and several offices in California, and that does a lot of work with private employers. From this firm, I think that this candidate will be able to lateral up to an even bigger and more prestigious firm in a couple of years, if she so chooses. She is very excited about joining the firm at which she has accepted, and I couldn't be happier for her!