I recently worked with a candidate who was different from any other candidate that I had previously worked with. To her credit, she had great academic credentials – she graduated from a top five law school and a solid undergraduate school with top grades from the latter. However, she was currently in a policy fellowship at the headquarters of a renowned tech company in Washington, DC, had no law firm experience, either post-graduation or during her law school summers, and her resume was heavily public-interest focused (which can raise a red flag in law firms' minds about a candidate's commitment to going to a firm and staying there long-term). During her 2L summer, she did serve as a Legal Intern at a renowned government agency, and obtained some antitrust-related legal research and writing experience there, but otherwise her experience was mostly in international human rights and international justice.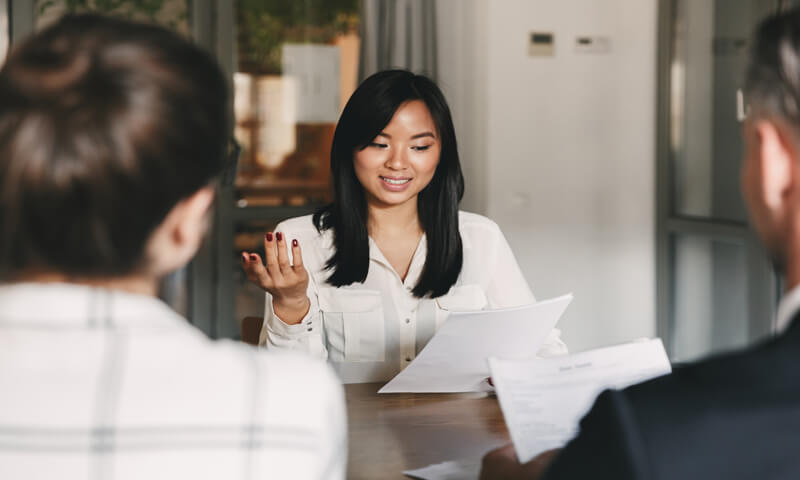 I was honestly uncertain whether it would be worth my time or this candidate's time for me to work with her. I sometimes suggest that a candidate like this apply on her own, through her own friends, law school and undergraduate connections and alumni network. However, with a bit of encouragement from my Recruiting Manager and one of my fellow Recruiters, I decided to give her a try. I looped in the fellow Recruiter to help her out in her DC search, as she is currently based in DC and though she eventually wanted to move back to the Los Angeles area, she was open to searching in DC.  
Due to her policy and government background, I decided to send her education law, government law and municipal law firms and positions to consider. My fellow Recruiter and I also sent her a few antitrust and data privacy positions to consider, as she had a background and interest in these areas as well, but these positions are few and far between, and usually require sophisticated and substantial experience to be seriously considered.  
The thing that this candidate did right was allow me to apply her to firms of all different sizes, but mostly to very small, boutique firms and mid-sized firms. My colleague on the East Coast applied her to more Big Law firms, but I had a feeling that without real legal practice experience and especially without experience at a law firm, Big Law firms wouldn't be interested, despite her great credentials. I think that this candidate may have been more open-minded because she had already worked with a Recruiter for several months before coming to us at BCG, that Recruiter had applied her to exclusively Big Law firm opportunities, and she hadn't received any traction. So, by the time she came to us, she was willing to be more open-minded about considering firms of all sizes. I explained to her that the important thing for her was to get experience at a firm, really any firm where she could get substantive legal research and writing experience, and perhaps take and / or defend a depo or two, and then in a year or two, we could help her lateral to a mid-sized or larger firm.  
The firm that ended up being interested in her was a boutique special education firm in LA, run by a husband and wife team. In truth, I had never placed a candidate at a special education firm before this candidate. Usually, these types of firms don't work with Recruiters. My candidate also wasn't sure about the type of experience that she'd be getting there. It sounded like she would be attending a lot of administrative hearings, but also doing some legal research and writing. She did really like the husband and wife team, and they seemed genuinely interested and invested in her learning and growing as a lawyer. I think that the great personalities of the Attorneys at the firm helped her to overcome her uncertainty about the practice area. I also explained to her that in a year or two, I thought that I could help her lateral to a mid-sized firm (I had in mind a particular public entity / Labor & Employment / Education firm that I regularly work with and place at). More than anything, I think that she was also very excited and interested in moving back home to LA. I had explained to her that once she was in LA and working at a firm here, it would be a lot easier for her to lateral to another firm than trying to do it from the East Coast.  
This placement taught me an important lesson: that if a candidate has great credentials and interviews well, she can sometimes overcome a lack of practical legal experience, especially if she is open to considering smaller firms. This candidate is very excited to move back home to LA and to work with the boutique firm that I placed her at. I'm sure that she will do very well and gain great experience at her new firm home!